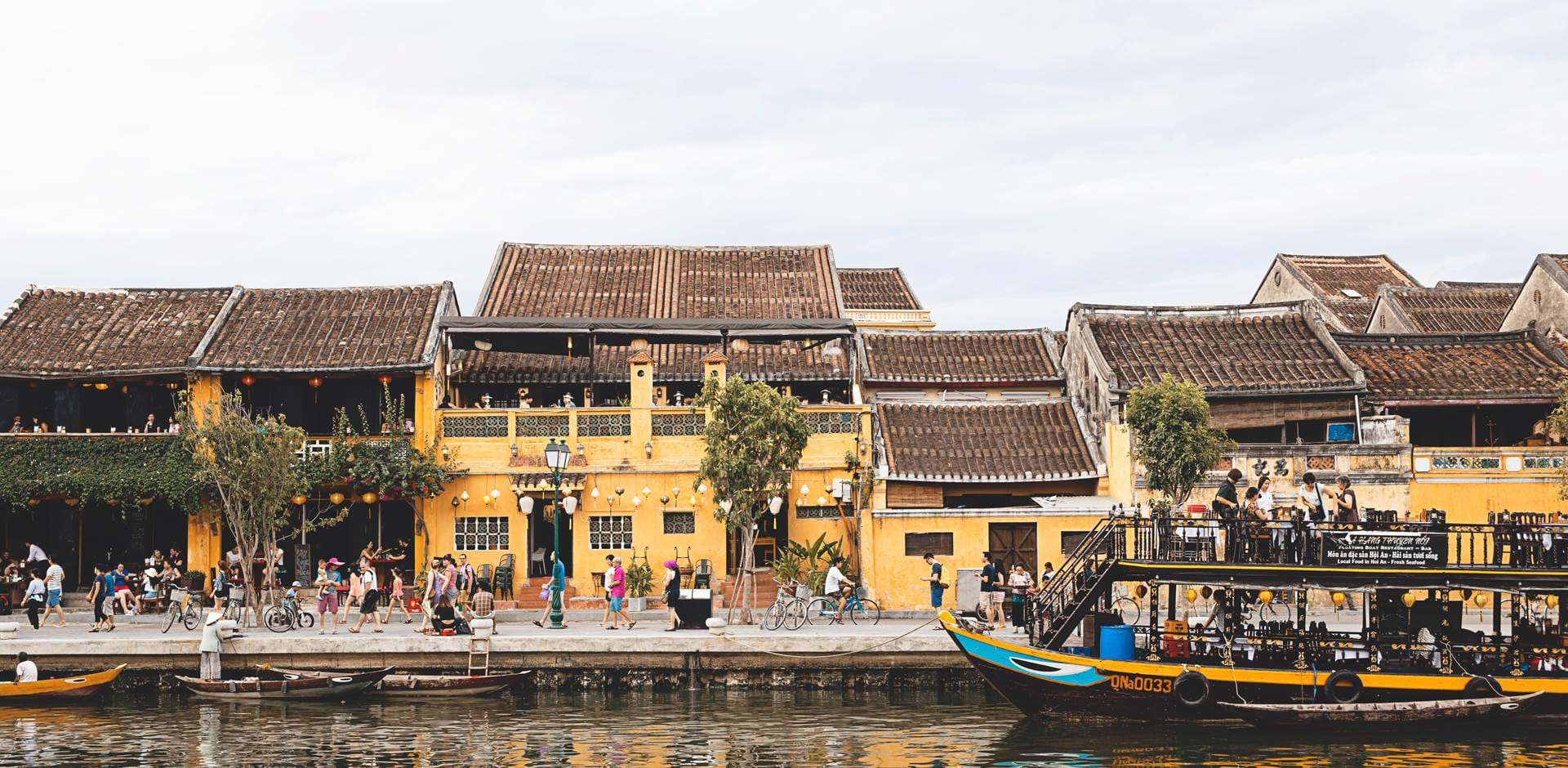 Vietnam
Central Vietnam
Central Vietnam is one of Vietnam's most culturally rich destinations and includes the fascinating towns of Hue and Hoi An.
Hoi An is widely considered the jewel of Vietnam and is one of the country's most popular destinations. A bustling trading centre during the sixteenth and seventeenth centuries, Hoi An is a charismatic and charming mix of old Vietnamese, Chinese and Japanese influences. Small Chinese temples exist next to wooden houses which have been in the same families for generations, whilst a delightful Japanese covered bridge is another of the town's highlights, along with a bustling early morning market.
Famed for its tailors, many travellers come to riverside Hoi An for its great value shopping and all are charmed by the narrow streets and small shophouses, which are illuminated by lanterns at night. Since Hoi An town itself is closed to vehicles, the best way to explore this picturesque town is on foot with your guide, or simply wander and get lost by yourself. Boat trips on the Thu Bon river are also a relaxing way to witness some of Hoi An's river life. Nearby My Son, an ancient Hindu temple complex, gives travellers a preview to the grandeur that awaits them if they are continuing their journey to Angkor.
Hoi An town is also known for its fine white sand beach, around three kilometres from the main town. This is a great option for those who wish to combine interesting touring with time spent relaxing on the beach.
As Vietnam's imperial capital, during the reign of the last dynasty, Hue has a wealth of history – both ancient and modern. Built on the banks of the Perfume River, Hue flourished in the nineteenth century under the Nguyen dynasty rulers. During this time, Emperor Gia Long constructed the Imperial City, built along similar lines to the impressive Forbidden City in Beijing. Cross the moat and explore the main Palace, hall of Mandarins and temples where ancestor worship took place.
The striking Thien Mu pagoda is one of Hue's most recognisable sights. Rising more than twenty metres high on the banks of the Perfume River, the tower is built on seven levels, to represent the seven stages of enlightenment. This pagoda was home to the monk, Thich Quang Duc, who carried out his famous self-immolation in Saigon, protesting against the oppressive rule of President Diem.
Hue's tombs are another fascinating feature, each built in a different and unique style. The tomb of Emperor Tu Duc is elegant and peaceful with its lakes and pavilions, Khai Dinh has chosen a fusion of modern and Vietnamese styles and Minh Mang's tomb is built in a large, ornate and symmetrical scale.
The cuisines of both Hue and Hoi An are considered some of the best in all Vietnam. Feast on Hue's famous imperial cuisine in the restored royal home of the descendents of the Nguyen Emperors or enjoy one of the many excellent cooking schools in Hoi An.
Accommodation
Where to stay in Central Vietnam
Specialists
Meet our Central Vietnam Specialists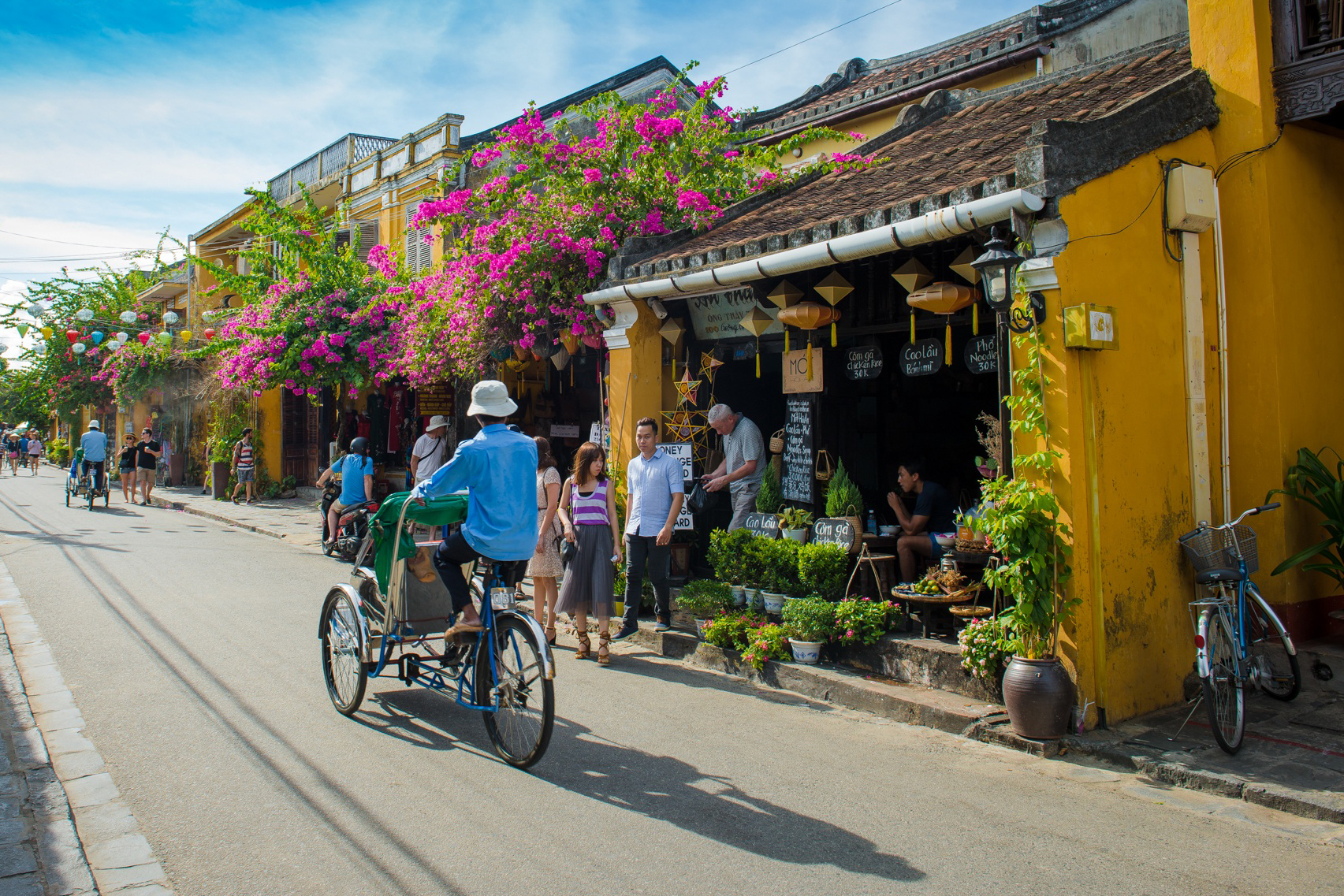 Central Vietnam
Itineraries
"Vietnam is one of the most diverse, exciting and beautiful destinations to visit in Asia. Whether your interests are in culture, history, beautiful scenery or simply relaxing on a beautiful beach, Vietnam well and truly has it all. In my opinion, Halong Bay is a must on any trip to Vietnam and for a real treat, why not fly into the Bay via seaplane? Ninh Binh province is also worth a visit for those looking to venture slightly further off the beaten track." Carl Howells, Vietnam travel specialist

Discover the breathtaking beauty of Central Vietnam. Plan the journey of a lifetime today.
Stay in touch
Sign up to our newsletter for the latest news and offers
Cookies
Our website uses cookies. Click accept to receive all cookies or change your cookie settings. You can also view our Privacy Policy to understand more about how we use cookies.
Privacy Policy