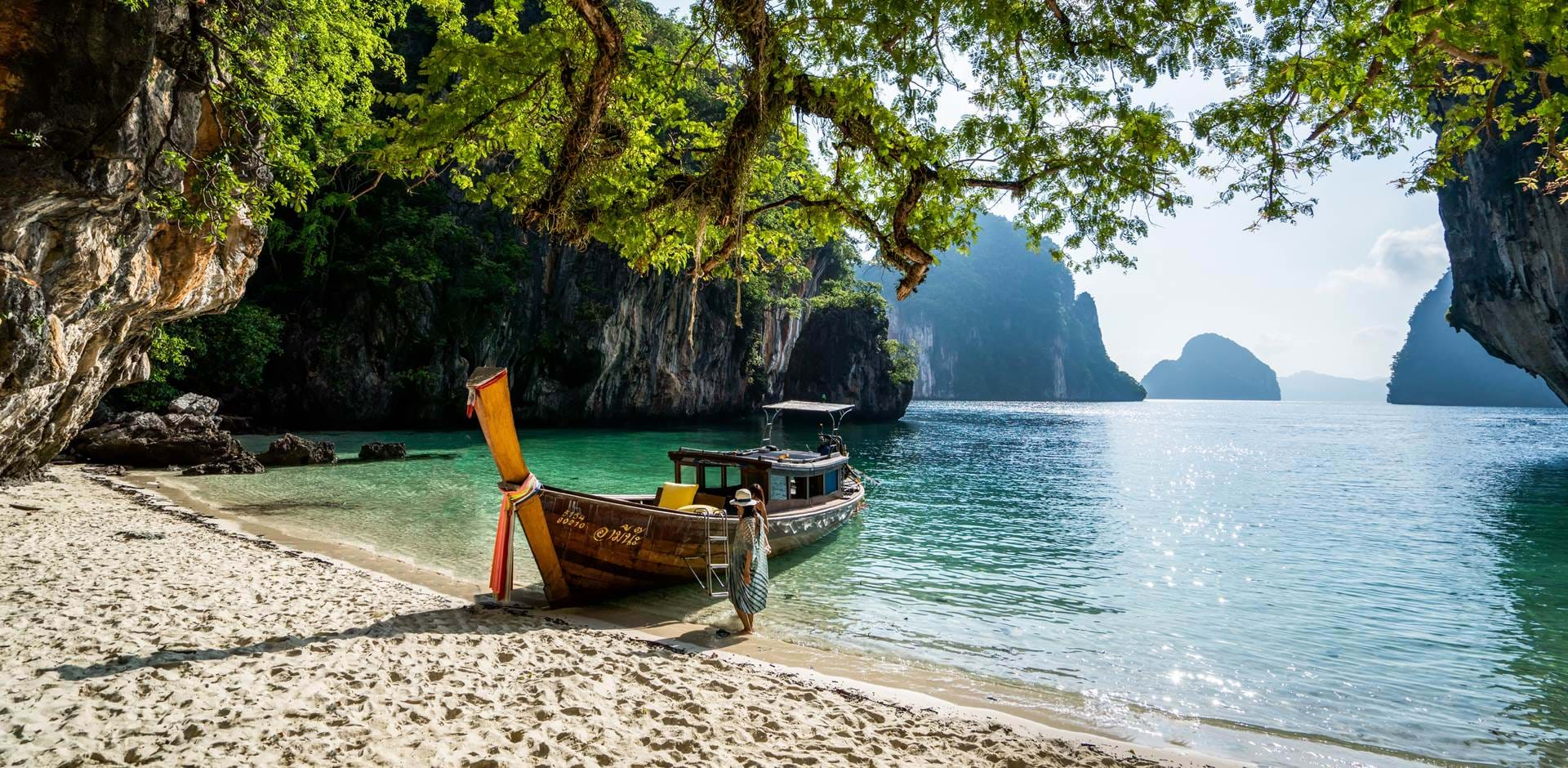 Phuket, Khao Lak & Islands Itineraries
Phuket, Khao Lak & Islands Itineraries
Thailand Beach & Sail – Phuket & Krabi
11 night journey Phuket - Krabi The incredible Islands of Phang Nga Bay are an unmissable part of any holiday to Thailand. However, you do have to share them with everyone else. On a live-aboard Dream Yacht Charter trip, you can spend either 3 or 7 nights sailing amongst the beautiful islands, arriving early in the morning or enjoying a sunset cocktail way after the day trippers have left. You can either charter your own boat or travel with a few like-minded couples on a more affordable 'by the cabin' shared catamaran charter.
Combine the charm of Luang Prabang with The Sarojin, Thailand
12 night journey Laos - Thailand Unesco World Heritage city and ancient capital, built where the waters of the Mekong meet the Khan, Luang Prabang is a place of enormous charm. As well as temples, markets, museums it is set against a backdrop of mountains, forests, snaking rivers and rice paddies. Luang Prabang can easily be incorporated into a tailor-made journey through Indochina but can equally be visited as an add-on to a beach holiday in Vietnam or Thailand with direct flights from Bangkok and Hanoi. For the purpose of this suggested itinerary we have combine a stay in Luang Prabang with a relaxing 6 nights at one of our favourite retreats in Thailand, The Sarojin, however our team can tailor any option to suit your individual requirements.
Stay in touch
Sign up to our newsletter for the latest news and offers
Cookies
Our website uses cookies. Click accept to receive all cookies or change your cookie settings. You can also view our Privacy Policy to understand more about how we use cookies.
Privacy Policy