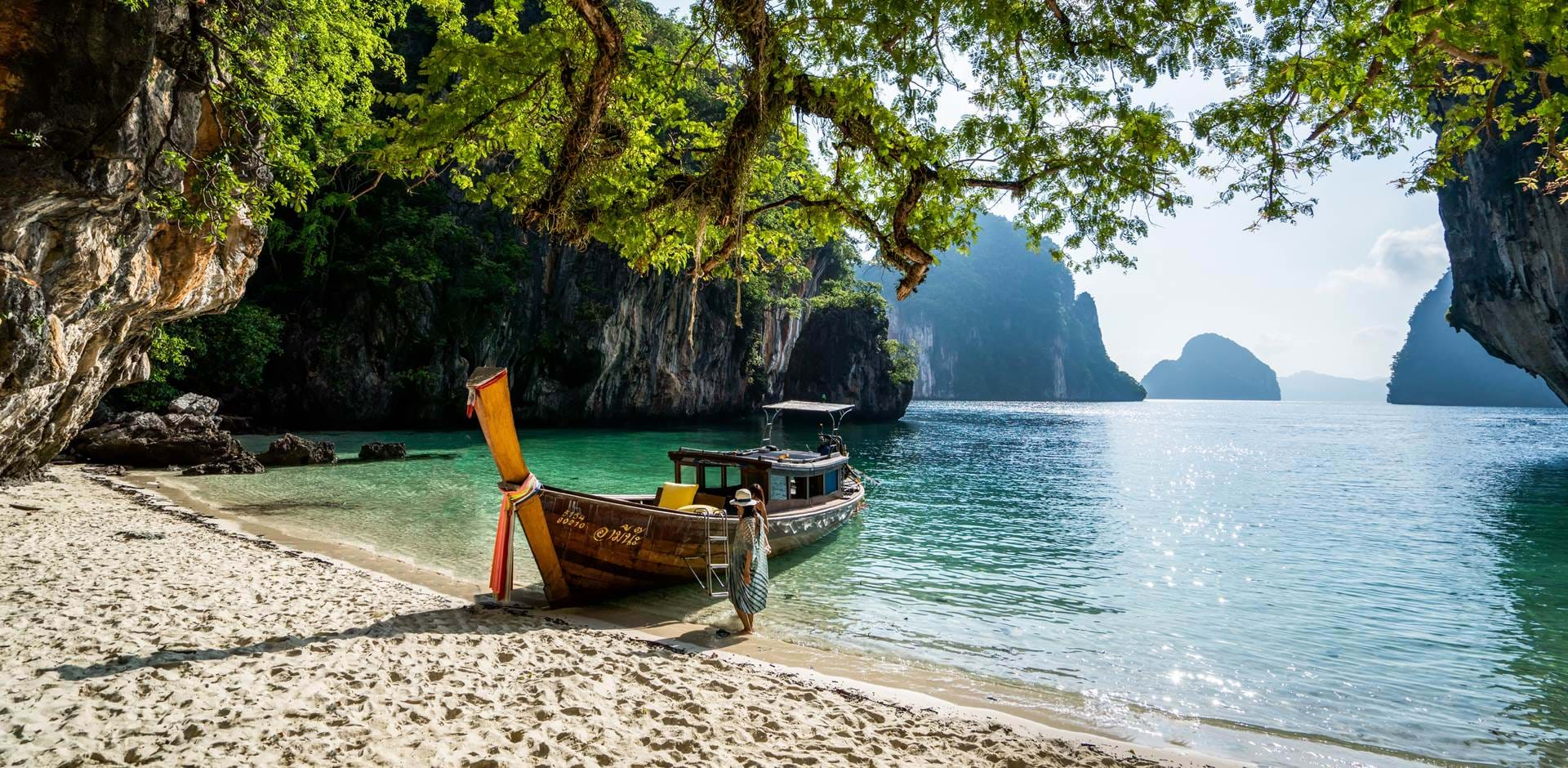 Phuket, Khao Lak & Islands
Phuket, Khao Lak & Islands
Thailand
Phuket, Khao Lak & Islands
The beautiful Andaman Coast is home to some of Thailand's most well known and loved beach destinations, including Phuket, Thailand's largest island. It is well developed thanks to its alluring coves and bays, tropical islets and of course the stunning beaches. In addition to a variety of sophisticated, luxurious resorts Phuket also offers excellent shopping centres, golf courses and fantastic nightlife. From lively party towns to quieter stretches of beach with good restaurants to secluded bays and sleepy fishing villages it offers great variety and is more than just a beach destination. With more and more new luxury boutique resorts Phuket is once again emerging as a fashionable destination for those in the know.
Crossing to the mainland by bridge from Phuket, a scenic hour and a half drive takes you to the peaceful beach resort of Khao Lak. Whilst not quite as developed as Phuket, Khao Lak still has plenty to see and do combined with beautiful scenery and lovely, pristine beaches. The picturesque Khao Sok National Park is not far away for elephant trekking and white water rafting while offshore the beautiful Similan Islands offer some of Thailand's best snorkelling and diving making for a wonderful day trip.
The tiny island of Koh Racha or Racha Yai offers picture perfect beaches and vivid turquoise seas. It is located south of Phuket at the mouth of Phang Nga Bay and is accessed by a 40 minute speedboat journey from the marina on Phuket. Set in the middle of Phang Nga Bay Koh Yao Noi is halfway between Phuket and Krabi, surrounded by the striking limestone karst islands this part of Thailand is famous for. The island itself is quiet with just a handful of small resorts ranging from luxurious hideaways like the beautiful Six Senses Yao Noi to small, secluded eco-resorts. Access is easy by a 45 minute scenic speedboat trip from Phuket.
Koh Phi Phi is the perfect Southeast Asian hideaway. The island itself has some dazzling white sandy beaches lapped by the warm turquoise seas of the Strait of Malacca and its impressive, mountainous interior and rugged rock formations combine to make it one of Asia's most alluring and exotic locations. Access is by boat from Phuket.
Accommodation
Where to stay in Phuket, Khao Lak & Islands
Weather
Best time to visit Phuket, Khao Lak & Islands
Specialists
Meet our Phuket, Khao Lak & Islands Specialists
Stay in touch
Sign up to our newsletter for the latest news and offers
Cookies
Our website uses cookies. Click accept to receive all cookies or change your cookie settings. You can also view our Privacy Policy to understand more about how we use cookies.
Privacy Policy