Chiang Mai and Northern Thailand
Chiang Mai and Northern Thailand
Thailand
Chiang Mai and Northern Thailand
The ancient city of Chiang Mai and the Golden Triangle region in the north are the perfect base from which to discover Thailand's rich culture and rural mountainous countryside.
The moated city of Chiang Mai is famed for golden temples, a colourful nightmarket and excellent cuisine. Chiang Mai's many beautiful temples encapsulate the famed Lanna architectural style featuring sloping roofs, ornate gold décor and galae, the crossed and carved wooden beams at the top of the roof, so instantly recognisable as Thai. Wat Phra Singh and Wat Chedi Luang are two of the several fine examples of ancient temples to be found in Chiang Mai's square walled old town, but it is the hilltop Doi Suthep which is deservedly the most popular. With spectacular views of the surrounding countryside and an impressive golden chedi, Doi Suthep is a must for all visitors to Chiang Mai. Base yourself in the city but make sure you get out and explore the surrounding countryside. Chiang Mai is within easy reach of the lush green and mountainous countryside and trips can include visits to Hilltribe villages, elephant camps and short treks or rafting in beautiful national parks.
Close to Chiang Rai, The 'Golden Triangle' refers to the area of the North where the borders of Thailand, Laos and Myanmar (Burma) meet. Characterised by lush green countryside, rolling mountains and cloudy passes, the Golden Triangle undoubtedly boasts some of Thailand's best scenery. On a clear day, it is possible to see for miles into the neighbouring countries and watch the meandering path of the Mekong River as it passes by.
Like Chaing Mai, the region is famed for her hill tribe culture, with many Lisu, Lahu or Akha villages whose residents still sport their individual costumes and speak traditional dialects, linguistically removed from Thai. The Golden Triangle also conjures images of old Asia, chiefly the area's legendary opium production. These days many travellers visit the Hall of Opium, located just outside of the small village of Sop Ruak and very near to the Anantara hotel. Exploring the region with an elephant ride is fitting, as these magical beasts have been used for logging and agricultural work here for centuries. Those who wish to have a deeper understanding of elephants can undertake a training course to become a 'mahout' or elephant trainer, a truly unforgettable experience.
It is also possible to delve a little deeper into the famed local cuisine with a half or full day cookery school and Chiang Mai is one of the best places in Thailand to undertake a class. With some of Thailand's best restaurants, a strong tradition in massage and spa therapy set against a backdrop of beautiful scenery and fascinating culture, Chiang Mai is a truly rewarding destination.
Accommodation
Where to stay in Chiang Mai and Northern Thailand
Weather
Best time to visit Chiang Mai and Northern Thailand
Specialists
Meet our Chiang Mai and Northern Thailand Specialists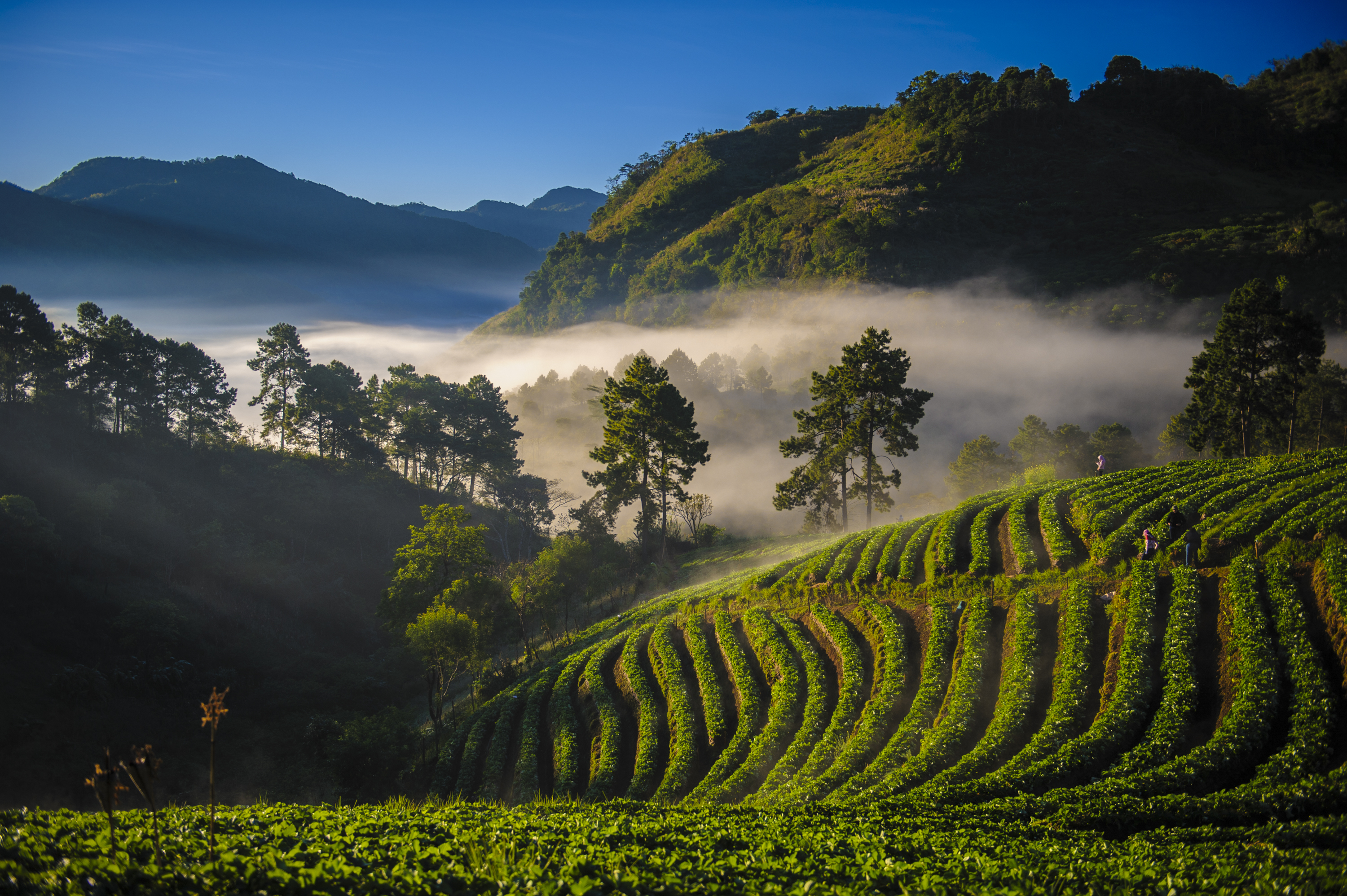 Chiang Mai and Northern Thailand
Itineraries
Discover the breathtaking beauty of Bali. Plan the journey of a lifetime today.
Stay in touch
Sign up to our newsletter for the latest news and offers
Cookies
Our website uses cookies. Click accept to receive all cookies or change your cookie settings. You can also view our Privacy Policy to understand more about how we use cookies.
Privacy Policy