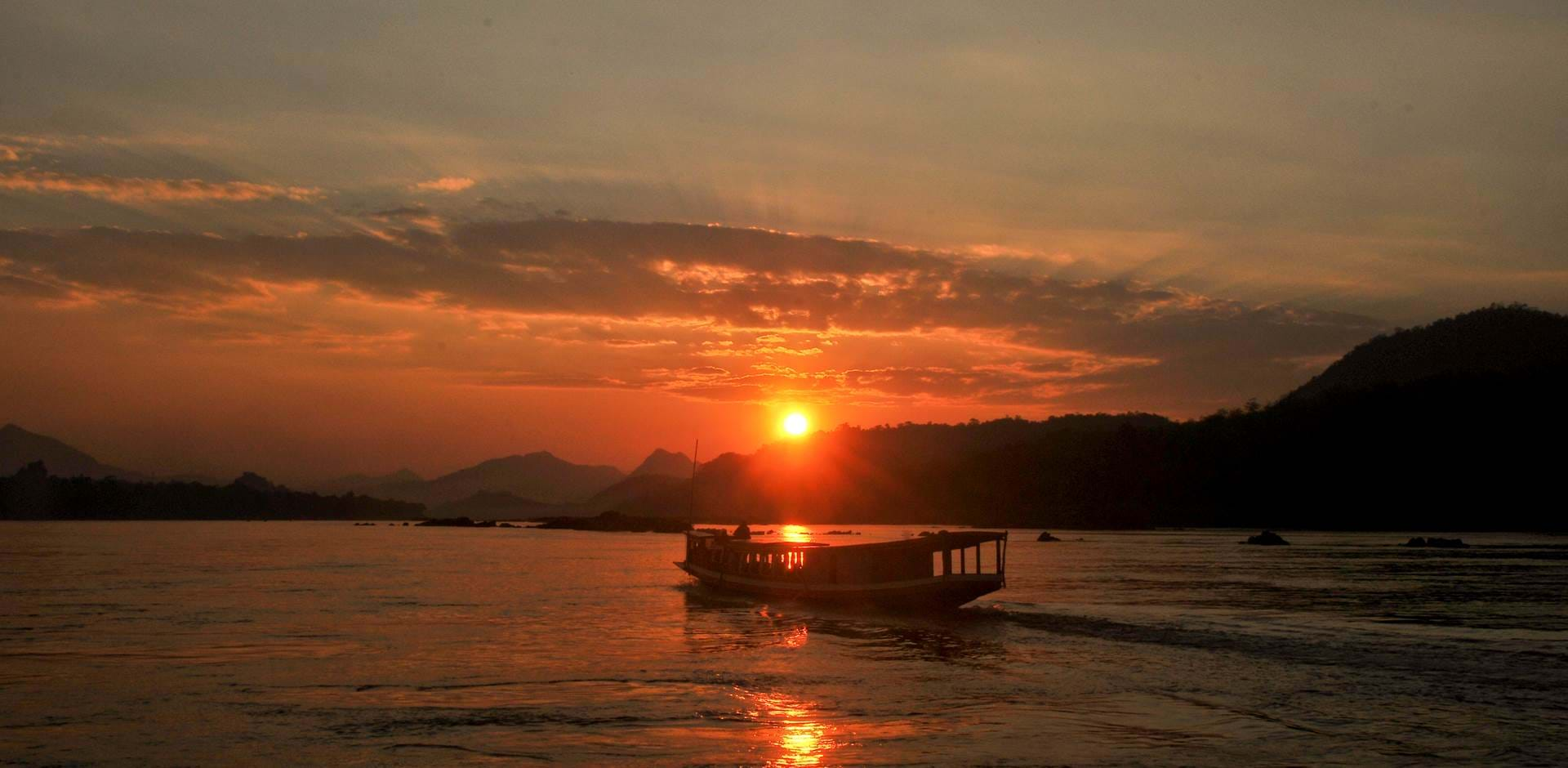 Honeymoon
Laos Honeymoons
Laos is a magical honeymoon destination, untouched by the passing of time and the surge towards modernity of its busier neighbours. While the sleepy capital of Vientiane has many charms, it is Luang Prabang which is the real highlight of this undeveloped landlocked nation. Rise at dawn to see saffron-robed monks file silently through the streets of this ancient town, collecting alms in silver bowls from kneeling local worshippers. The entire town is a UNESCO World Heritage site which not only forbids the construction of mass high-rise buildings, but also helps to preserve the many beautiful temples and palaces, with their intricate gold stencilling and mosaic walls. This spiritual aspect of the destination gives it an atmosphere of serenity and peace which charms all who visit on their honeymoon.
It is a delight to encounter the humble Lao people, with their friendly smiles and their unhurried way of life. Sit with the locals sipping a Beerlao at sunset overlooking the Mekong as it winds its way through Vientiane, or experience untouched communities in a rural tented eco-lodge. One of the best ways to enter the country is by a slow boat from the Thai/Lao border – its gentle two-day meander down the Mekong to Luang Prabang is a fantastic way to adjust to the slow and relaxed pace of life in Laos itself.
Make your honeymoon special with a stay in one of Luang Prabang's charismatic boutique hotels – there are no large chain hotels here, only several lovely small properties to choose from for your honeymoon. Luang Prabang's rainy season falls between May to October, but this can also mean it is a quieter time to visit.
Honeymoon resorts
Our top five honeymoon resorts in Laos
Specialists
Meet our Laos honeymoon specialists
Laos honeymoon inspiration
CANVAS
Head to our blog CANVAS for more inspiration, insider secrets and diaries from our team on Laos Honeymoons.
Stay in touch
Sign up to our newsletter for the latest news and offers
Cookies
Our website uses cookies. Click accept to receive all cookies or change your cookie settings. You can also view our Privacy Policy to understand more about how we use cookies.
Privacy Policy