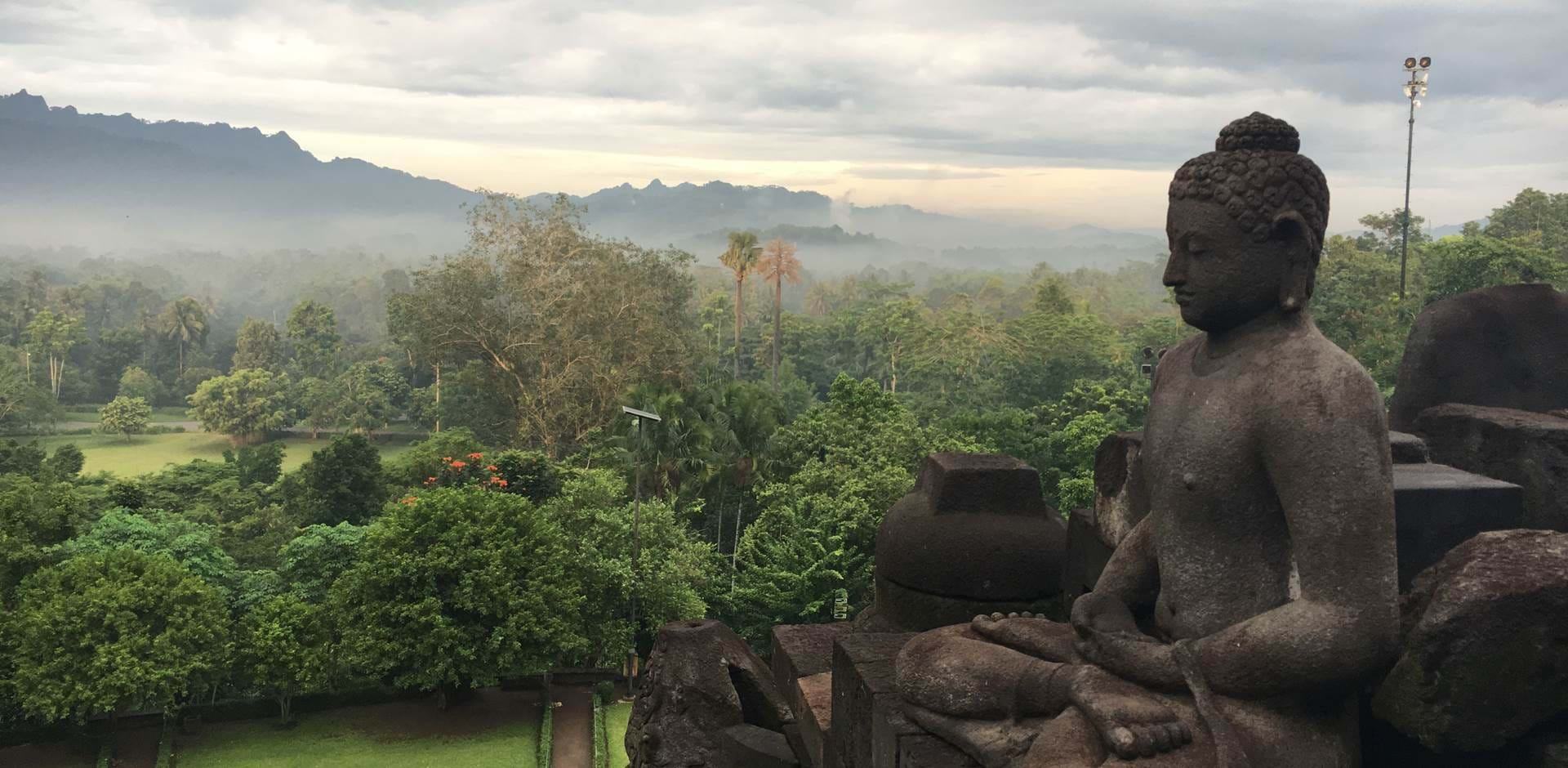 Indonesia
Holidays In Central Java
An island of volcanoes, temples, rich culture and unspoilt scenery, a few nights in Java at the start of your Indonesian journey offers a fascinating cultural discovery and with some exquisite places to stay. We think it makes a wonderful twin centre with the beaches of Bali.
Yogyakarta is the most popular destination, owing to its close proximity to the temples of Borobudur and Prambanan. The city, a two hours flight from Singapore and one hour from Bali, is teeming with tradition and culture and is well worth exploring as part of your Java experience. The beautiful accommodations we offer are set outside the city, with spectacular views of the jungle clad hills, rice terraces and volcanic scenery and are just the place to unwind after your journey. Plataran Borobudur and Amanjiwo are located within stiking distance of Borobudur Temple and Mesa Stila has a spectacular setting in the mountains about an hour's drive from the temple.
Borobudur Temple, just 40 kilometres from Yogyakarta, is one of Southeast Asia's most captivating sites and the largest single Buddhist monument in the world. Receiving UNESCO World Heritage status in 1991, the monument consists or six square terraces topped by three circular ones. Two Million stone bricks were required to build the temples that consists of 2,500 relief panels and more than 500 Buddha statues – to say it is impressive is an understatement.
To the northeast of Yogyakarta is the huge Hindu temple complex of Prambanan. Built in the middle of the 9th century, about 50 years after Borobudur it is identifiable by its towering and pointed architectural design and was awarded UNESCO World Heritage status in 1991 and is the largest, as well as the finest, Hindu temple complex in the country, It is well worth a visit and is often combined with a visit to Ratu Boko archaeological suite. This former royal palace is situated on a plateau 196 metres above sea level and is noted for its fine views of the temples of Prambanan. Mount Merapi is an active volcano located in the northern outskirts of Yogyakarta and also often included in an itinerary in this region of Central Java.
For those seeking incredible volcanic scenery East Java is rugged and raw, home to steaming volcanoes, plateaus and wild national parks and can easily be added on for a day or two extension to Central Java. Mount Bromo and its surrounding are simply stunning, with its huge crater you can easily visit with an overnight to view it at sunrise. This region is accessible either by flying into the gateway city of Surabaya, or, for a more leisurely experience you can take the four hour scenic train journey through the local countryside to either Surabaya, or stop off at Mojokerto and then continue to Mount Bromo by car. Stay in a simple local hotel and make sure you have an early night so you can reach the summit of Mount Bromo for sunrise – the most magical time to view the Bromo landscape. You can easily fly on to Bali the same afternoon or even take the train further east and take the ferry over to North-west Bali.
Accommodation
Where to stay & journeys in Java
Weather
Best time to visit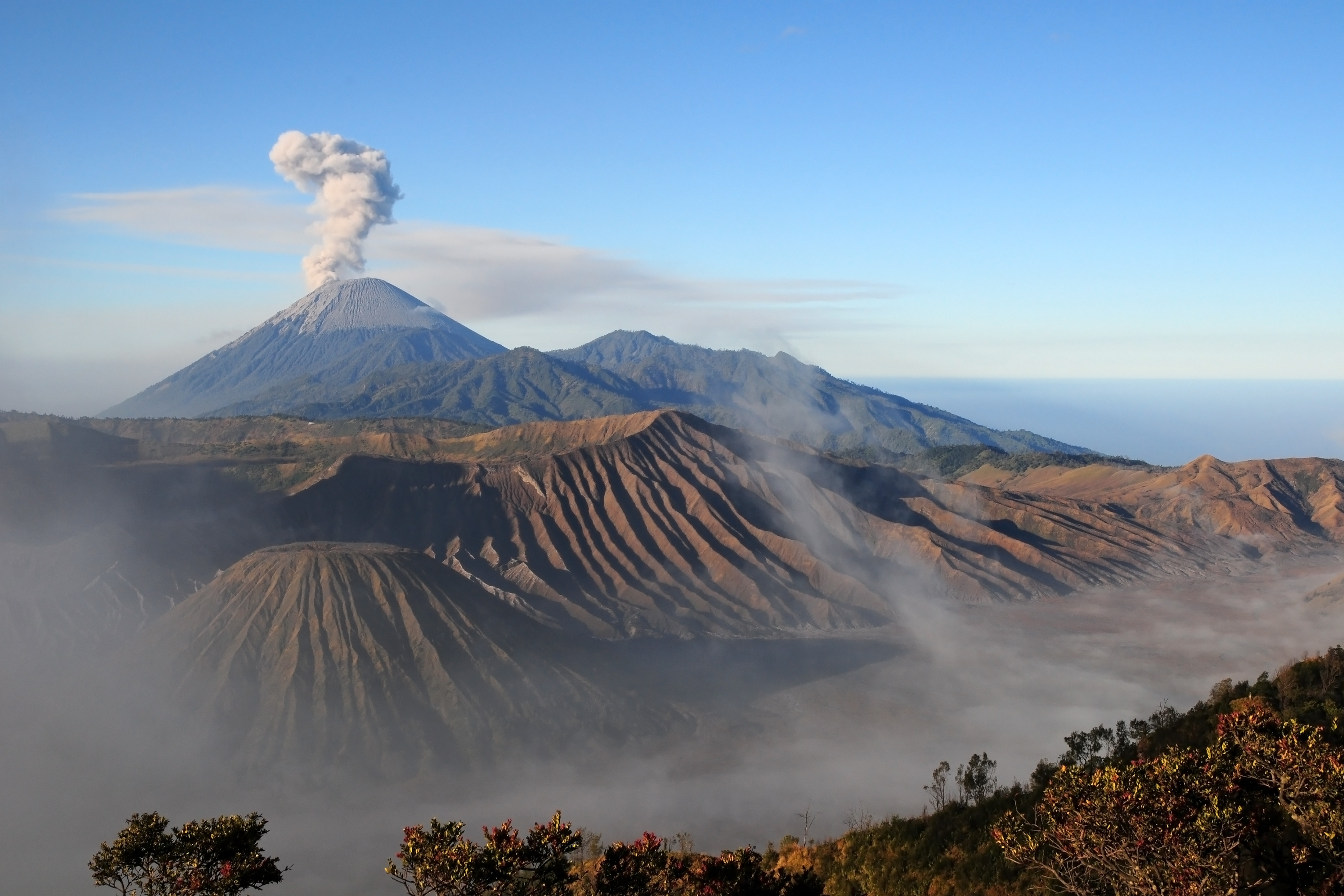 Indonesia
Itineraries
Discover the breathtaking beauty of Indonesia. Plan the journey of a lifetime today.
Stay in touch
Sign up to our newsletter for the latest news and offers
Cookies
Our website uses cookies. Click accept to receive all cookies or change your cookie settings. You can also view our Privacy Policy to understand more about how we use cookies.
Privacy Policy