Family Holidays in Botswana
Families
Botswana Family Holidays
Despite 80% of its land mass lying in the vast Kalahari, Botswana is home to some of Africa's finest wilderness areas and contains some of the continent's greatest game viewing experiences. Landlocked in the middle of Southern Africa, it is here that you will discover the unique flood-waters of the Okavango Delta, the almost surreal, sun-baked salt-pans of the Central Kalahari and the game-rich areas of Chobe, Linyanti and the famous Selinda Spillway.
The Okavango Delta promises a spectacle of wild Africa that dreams are made of - the heart stopping excitement of big game viewing combined with the extraordinary serenity of an untouched delta. Spanning more than 6,000 square miles, this aquatic wilderness is believed to be the world's largest inland river delta. Each year, floodwaters (which become the Okavango River) flow from their source in the highlands of Angola down to the sand bed of the delta where they spread in the shape of a pan handle into a magical underworld of papyrus swamps, reed beds and flood plains. Unlike any other major river in the world, the Okavango never reaches the sea! Instead, the water simply seeps into the parched soil. This water wonderland is best navigated in a mokoro (traditional dug-out canoe) whose shallow draft enables it to glide in just a couple of inches of water. The experience of being 'poled' through the tranquil delta by a local boatman is always a highlight! The bustling town of Maun is the gateway to the Delta, where you will transfer by road or light aircraft to your chosen camp.
The rains generally fall during the summer period from November to March so the best time to visit is during the dry winter from April to October when the game concentrates around the waterholes and the shorter grass makes wildlife spotting easier. Equally, the flood waters arrive in the Delta at the end of April, peak in July and start to go down towards the end of August. This would be a great time for a mokoro experience too.
Things to do in Botswana for families
To the north-east of the Delta, the stunning Selinda Spillway, a wildlife hotspot, is the spectacular waterway which weaves its way from the remote Linyanti to the far reaches of the Okavango Delta. This area offers wondrous opportunities for water experiences as well as horse riding, fly camping and games drives. In stark contrast, but a great complement to a delta experience, the vast arid Kalahari desert is home to the San Bushmen whose culture is considered to be one of the oldest in the world. The local dialect practice will keep you entertained for hours!
Safari camps
Our top family camps in Botswana
Specialists
Meet our Botswana family specialists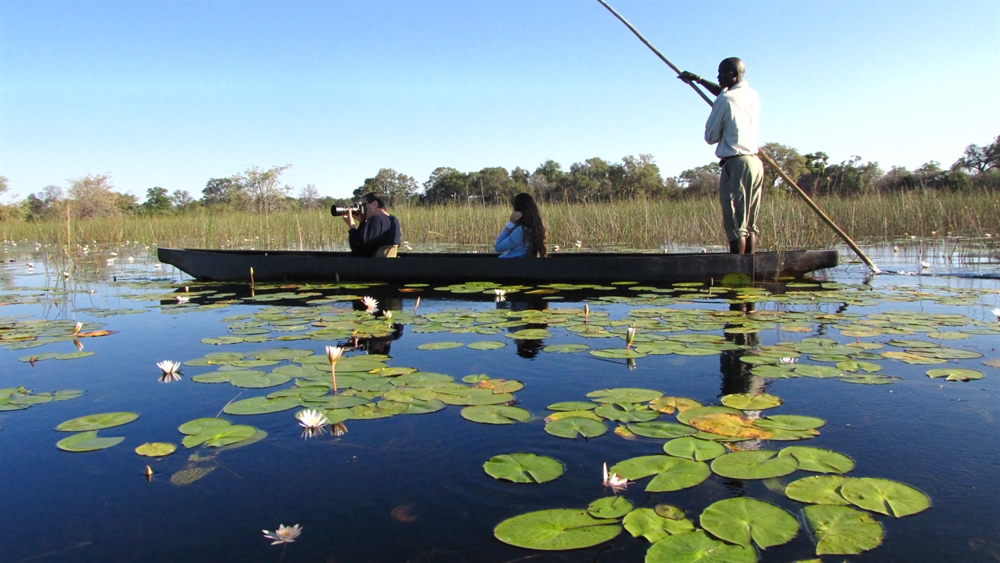 Botswana family inspiration
CANVAS
Head to our blog CANVAS for more inspiration, insider secrets and diaries from our team on Botswana Family Holidays.
Stay in touch
Sign up to our newsletter for the latest news and offers
Cookies
Our website uses cookies. Click accept to receive all cookies or change your cookie settings. You can also view our Privacy Policy to understand more about how we use cookies.
Privacy Policy