Everyone should have one holiday in their lifetime, which is truly extraordinary. Experiencing a destination, a journey or an event so spectacular it blows the socks off everything else. Maybe it'll be for a celebration, your retirement or a big birthday. Or, simply for the hell of it… after all, you are worth it.
Here is a compilation of some of our favourite once-in-a-lifetime holiday experiences. Our job is to create memories… not just for an hour or a day, but for a lifetime. We absolutely love hearing your bucket list wishes, so please get in touch for a chat, even if it's a wish, as someday we might just be able to make it happen.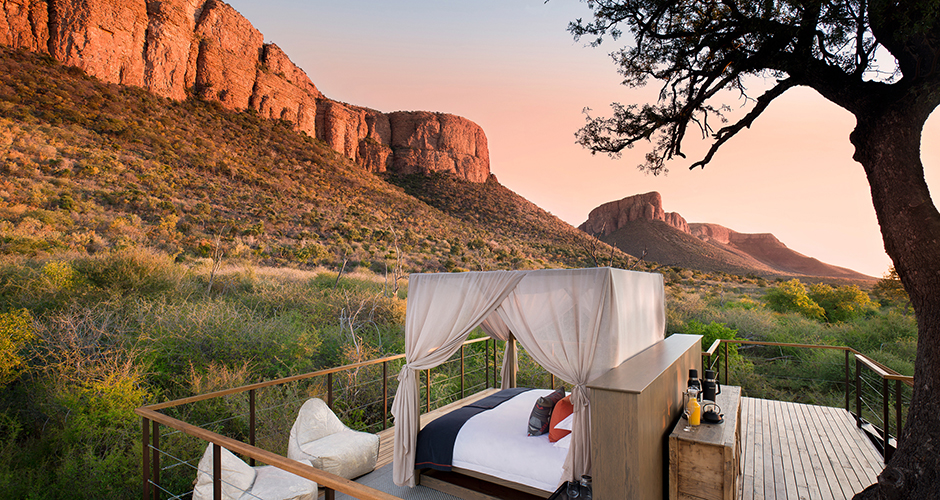 Think five star and make it five thousand stars, as you lie under the vast African skies. Thabametsi Treehouse is a safari sleep-out like no other. Available to all guests staying at Marataba Mountain Lodge in the malaria-free Marakele National Park, South Africa.
When – May to September is the perfect time to visit for big game viewing on the Safari.
• An unforgettable night under the stars
• Family-run safari lodge in Malaria free Marakele National Park
• 23,000 hectares of private land located in the foothills of the Waterberg Mountains
• Ultimate 'Big 5' game viewing experience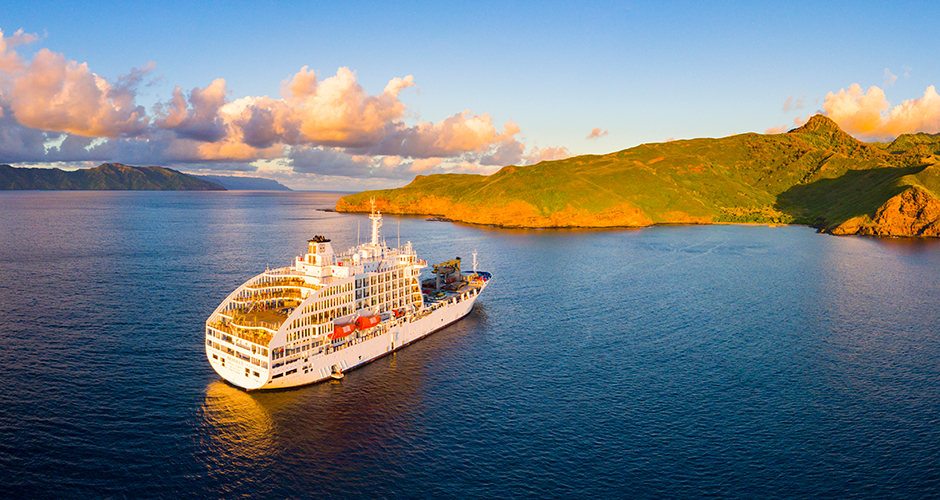 One of the only luxury 'cargo' vessel cruises available to tourists, board the Aranui and set sail to the Marquesas islands in Tahiti, one of the world's most remote and far-flung archipelagos. Enjoy awe-inspiring scenery, meet remote communities and swim in un-swum waters.
When – The Islands of Tahiti welcome a year-round tropical climate. The dry season runs from May to November, where temperatures consistently stay around the high 20s (degrees Celsius) during the day.
• One of the most unique and unforgettable journeys in the world.
• The essence of the Aranui journey combines authenticity, spirit of adventure and immersion into Marquesan life.
• A programme of talks by onboard lecturers provides a fascinating insight into the rich culture and history of the islands.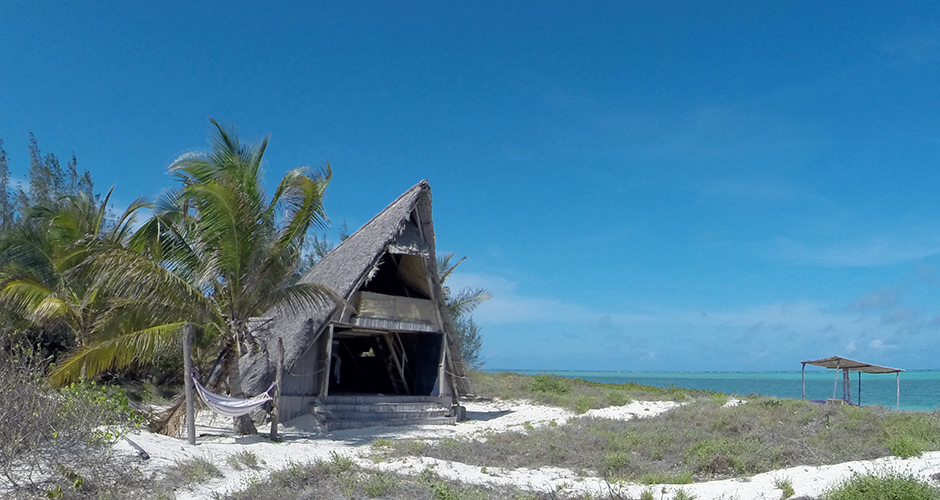 Time stands still on Fanjove Island, offering a remote outpost for those in search of complete escapism. Almost entirely off-grid, sunshine fuels the island's every need. Luxury here is found in the solace and simplicity of mother nature doing what she does best.
When – There is no bad time! June to October are perfect months.
• Fanjove epitomises Robinson Crusoe desert island seclusion.
• Fanjove's commitment to the sustainability, understatement and respect of the island's natural environment remains firmly at its heart.
• Sleep in one of Six A-frame eco-bandas (banda is hut in Swahili)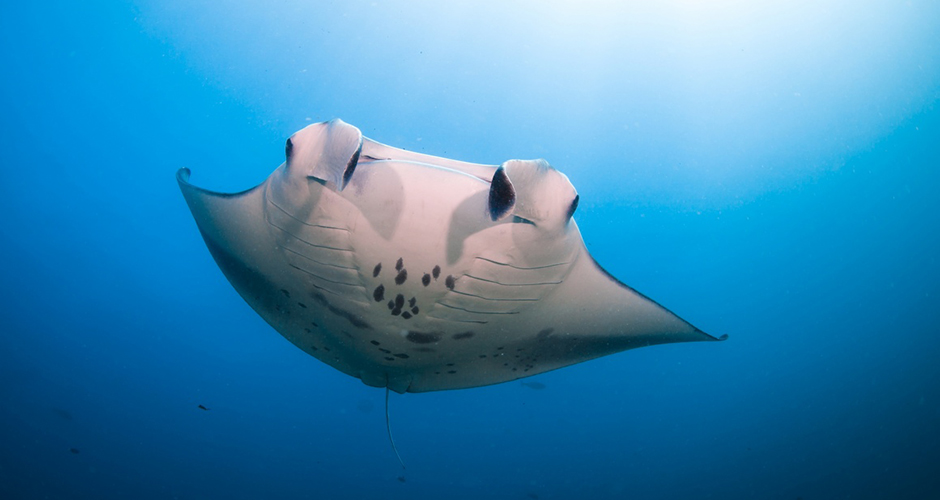 Home to the largest manta feeding station in the world, thousands of mantas migrate to the Maldivian Baa Atoll between May and November to feed on the abundance of plankton found in its waters. Time it right and experience one of the most spectacular underwater sights imaginable.
When – Between May and November
• View the mantas from your overwater bungalow over a shimmering lagoon
• No matter which island you're staying on, you're guaranteed to be just yards or a short boat trip away from amazing snorkelling and diving.
• Shipwrecks offer an alternative sight under the surface, many now encrusted in coral themselves and have become artificial reefs home to a rich array of marine life.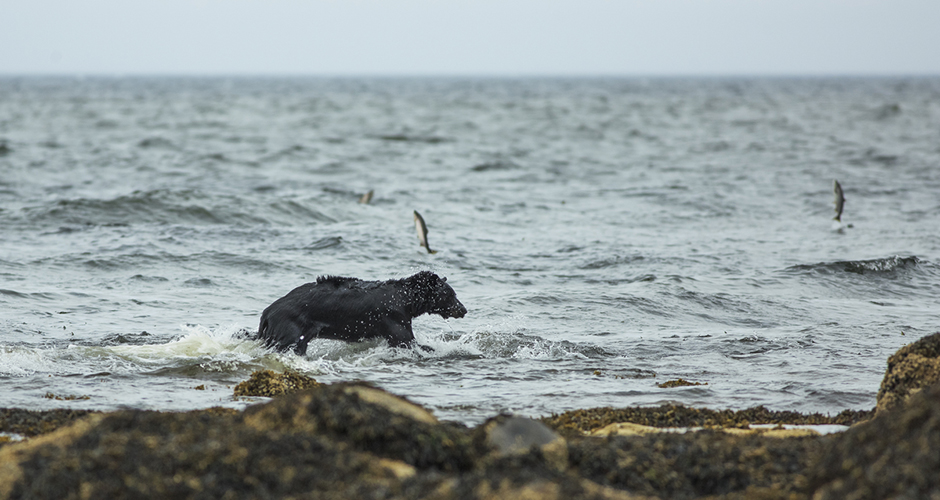 Covering 6.4 million hectares on British Columbia's north and central coast, the Great Bear Rainforest offers pristine wilderness. Walk amongst the Grizzly's, spot the Black Bears searching for mussels along the coastline and go in search of Canada's elusive Kermode 'Spirit Bear'.
When- June to September
• A holiday to British Columbia is sure to ignite the soul and excite the spirit.
• Whales, bears, wolves, coyotes (just to name a few), survive here because of the salmon and visitors are able to experience these wondrous creatures in their natural habitats from the Bear Lodges of British Columbia.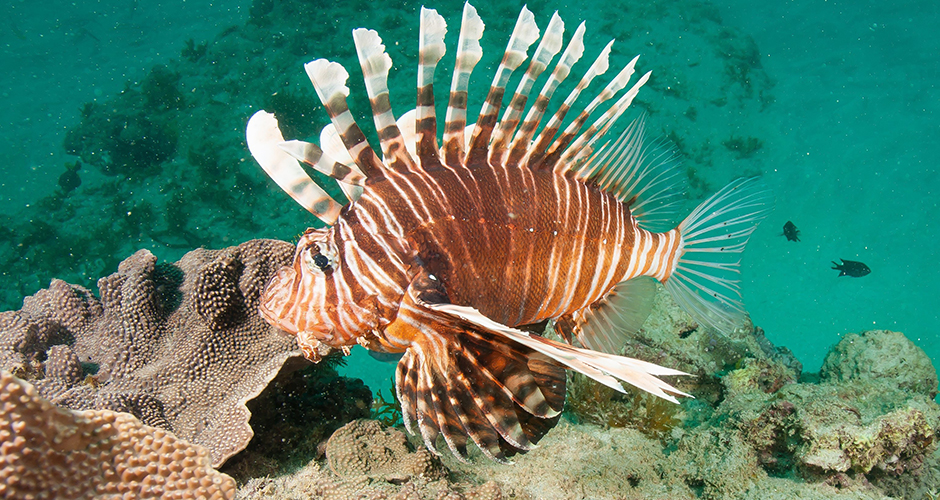 The largest coral reef in the world has got to be high on every water-babies bucket list. Encompassing more than 2,900 islands and over 900 reefs, grab your snorkel or your scuba gear and jump in at the deep end. Crystal clear waters and an explosion of life in colour awaits.
Best time – June to October
• The key to planning a luxury holiday in Australia is to respect its vast size and not try to do it all.
• For a healthy bite of Australia's awesome expanse, we'd recommend picking two or three areas.
• When it captures your heart, you can return and experience it completely anew.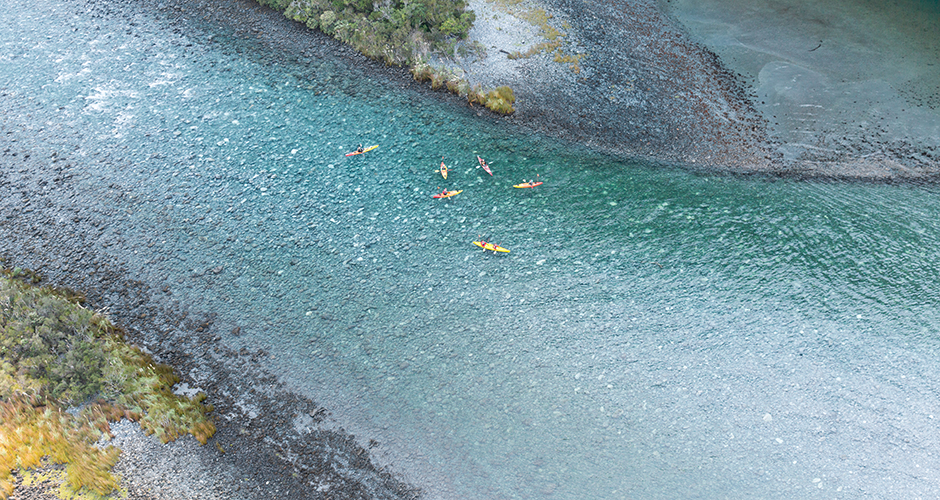 Soaring peaks, crashing waterfalls, sparkling sapphire water. Being within and exploring the enormity of Milford sound by kayak is an unmissable experience for all those travelling to the South Island of New Zealand. The awe-inspiring landscape will remain etched in your memory forever.
When – November – December
• There are surely few places in the world where you can snow-ski and water-ski in the same day
• Beaches, rainforests, lakes, mountains and rivers, this is a land where Mother Nature must have taken up citizenship.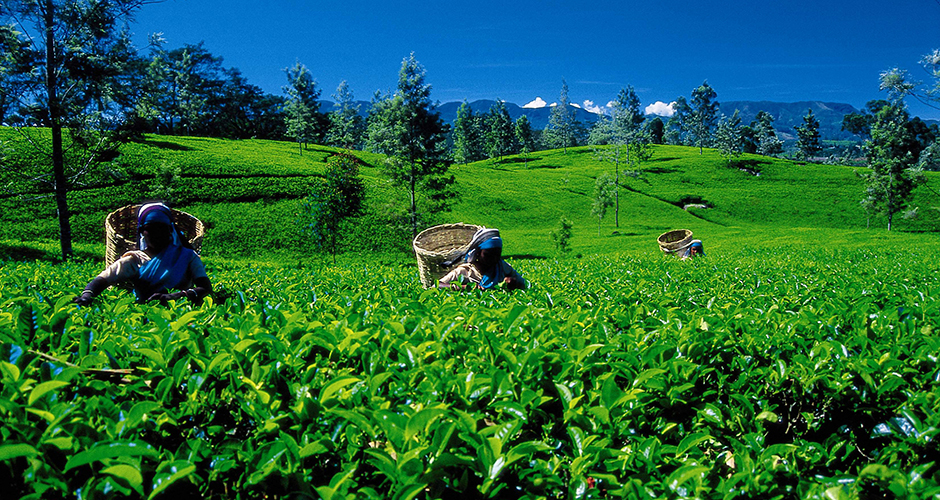 The rich history of Sri Lanka's tea plantations can be physically felt, smelt and tasted as you walk amidst the lush hills of the island's tea country. Scenery tumbles down to vast lakes, warm hearts and smiles great you wherever you wander.
When – The sunny, dry season in the Tea Country occurs from December to April, where temperatures in Kandy hover around 20°C.
• A guided tour of a tea factory should be high on your list when visiting the Tea Country.
• Get on board the Vintage local train which is how the British used to travel during the Colonial times in the late 1800's.
• Cycling through the tea country is a great way to take in the amazing views of the countryside.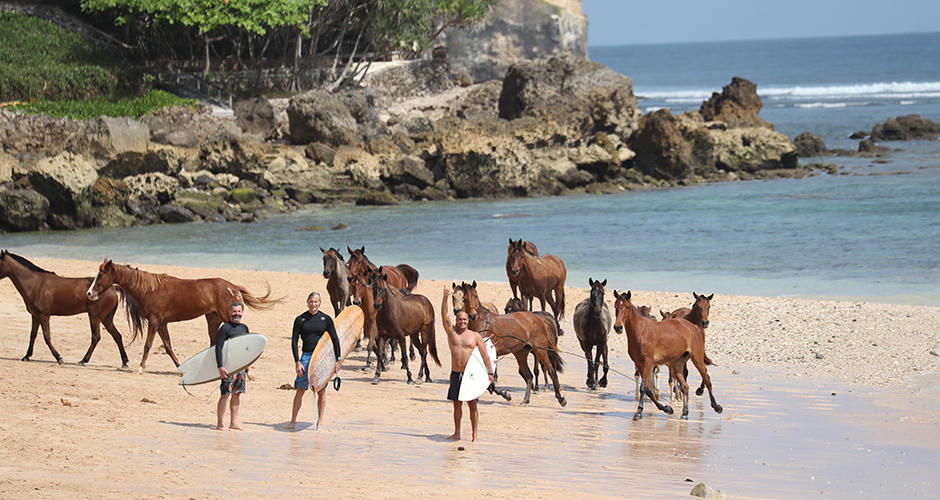 Horses are part of the community and soul of Sumba. Taking to the saddle at sunset on Nihi Sumba's two and half kilometer long beach should be at the top of any equestrian's holiday bucket list. At the edge of wilderness, ride free alongside these magical animals, as their hooves break the gently rolling waves.
When – April to October
• Stay at one of the finest resorts in the world – Nihi Sumba. 
• Understated luxury is all encompassing here. Each villa is unique and complete with private terrace and pool, designed at the cutting edge of sustainable luxury.
• Think spacious outdoor living, sandy floor bathrooms and open-plan styling reflective of the simplicity of Sumbanse architecture.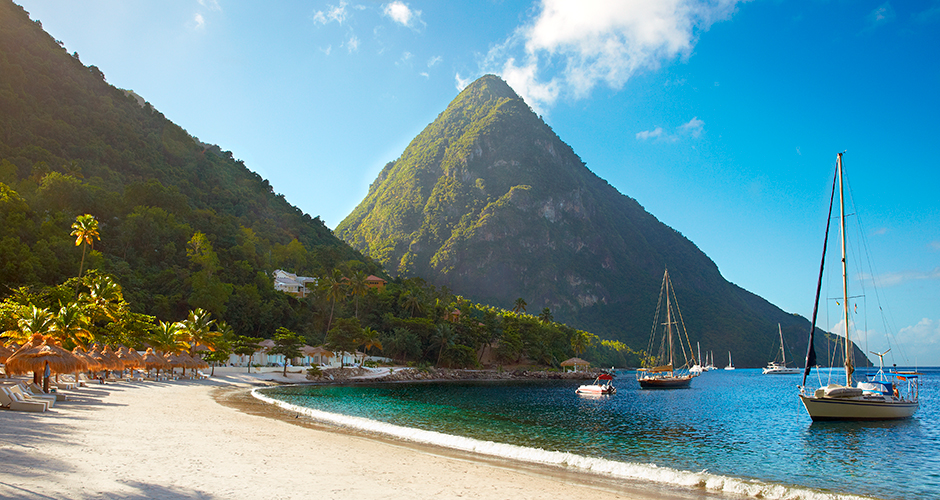 The majestic and iconic peaks of Gros and Petit Piton frame the island of Saint Lucia. For a truly once-in-a-lifetime island view, time your hike of either peak to coincide with sunset and watch the skies turn crimson all around you, reflected in the shimmering Caribbean Sea and palm studded horizon.
When – The weather in Saint Lucia is fairly consistent throughout the year, with temperatures averaging between 28-32°C.  December to March are drier months compared to the rest of the year .
• This stunning isle has become a natural playground for those in search of a shot of adrenaline. Hiking, cycling and zip-lining are all exciting ways of soaking up the surrounding rainforest.
• Saint Lucia's fertile valleys are laced with banana and cocoa plantations, the latter a big draw for chocolate lovers.
• There's only one place to spend your Friday nights in Saint Lucia and that's Gros Islet. For much of the week it's a tiny fishing village but once the working week ends, it comes alive with its legendary 'Jump Up' street party.