The coronavirus pandemic has made us hungrier than ever to travel in 2021 and with two vaccines having been approved for use in the UK, there's hope foreign travel can restart later this year. We had plenty of time during 2020 to cast our minds to sunnier shores, so here's where we're dreaming of finding ourselves this year…
Over a Maldivian lagoon
Oh, how we wish we could spend our days peering over cyan-tinged waters filled with rainbow-coloured fish. That's essentially a standard day in an overwater bungalow in the Maldives, where your biggest worry each day is how you're going to soak up the tropical island scenery: might you flop on the sugar-white beach, climb into the gin-clear lagoon for a swim via the steps from your overwater villa or curl up in a hammock with a good book? You can do them all in a week in the Maldives.
Sipping rum in Barbados
Chilling on a beach with a glass of rum to kick off our first proper holiday in ages? Sounds good to us. If the Caribbean is the home of rum then Barbados is its master of the craft, with rum distilleries dotted all over its leafy countryside. We recommend visiting either the Mount Gay distillery in Bridgetown, the oldest continuously run one in the world, or family-owned St. Nicholas Abbey, which boasts one of only three remaining Jacobean mansions in the western hemisphere. For another option, enjoy a rum cocktail with your beachfront meal at Cocktail Kitchen in St Lawrence Gap.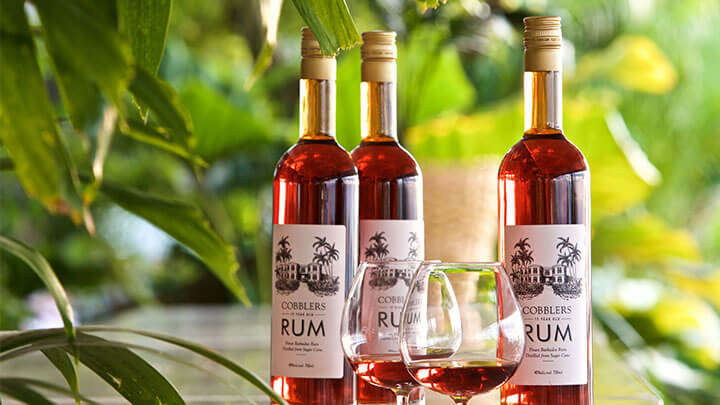 On a Seychellois stretch of sand
In short, the Seychelles boasts some of the finest beaches in the world and we can think of few places better to blow the cobwebs away. The sand is pillow-soft, the water as clear as glass and the setting is filled with natural drama, with some beaches hemmed in by giant granite boulders and backed by lush jungle. Each one will make your jaw instantly drop, whether it's the palm-fringed beauty of Desroches Island or the Instagram-worthy sands of Anse Source d'Argent.
Hiking in Saint Lucia
After being cooped up indoors for so long, we're desperate to stretch our legs and it's the great Saint Lucian outdoors that's calling us. Whether it's hiking, biking or zip-lining, there are plenty of ways to burn some adrenaline in its emerald-wrapped hills and thick rainforest. Climbing Gros Piton remains the ultimate challenge and though it's a tough hike through bird-rich jungle, lava-scored landscapes and barren scrubland, the island-wide panorama at the top is handsomely rewarding.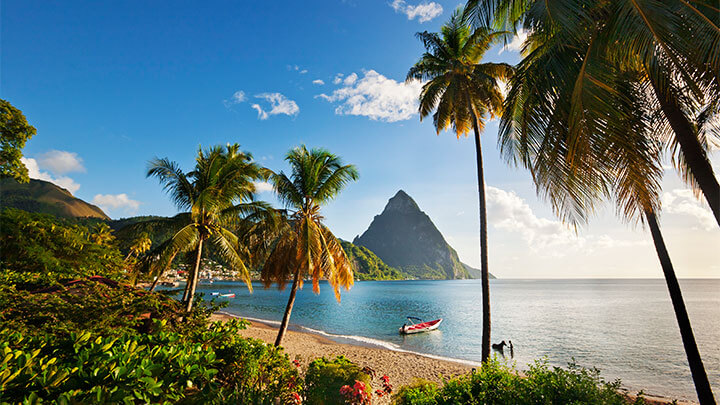 Stretching out on an Antiguan beach
We've struggled to get to a sun-soaked beach for the last 10 months or so, so we're eyeing up Antigua's collection of 365 beaches. That should make up for the lack of sandy seclusion, shouldn't it? You'll have no problem finding a gorgeous stretch of sand to recline on with a rum cocktail in one hand and unputdownable book in the other. With one beach for every day of the year, it's hard to single any out but if we had to recommend just one, then the sparkling sands and cerulean waters of Ffryes Beach would be our pick.