A man really only has to remember two dates throughout his life. The first is his own birthday and the second is his wedding anniversary. He can even get away with forgetting his children's birthdays as long as he doesn't forget his wedding anniversary. His wife will always (hopefully) remind him of everything else.
When it comes to buying a present, the trouble is that traditional wedding anniversary gifts can be slightly uninspiring to begin with. Year one is paper, followed by cotton in year two. Even after 10 years of love and devotion, we are supposed to celebrate with tin! Things do take a turn for the better at 25 when we reach the silver wedding anniversary, followed by pearl, coral, ruby and so on up until the ultimate goal of the diamond wedding anniversary at 60 years!
Here at Turquoise Holidays, we love a celebration and especially one which is all about love and devotion. Therefore, we have come up with an alternative list of travel-related special wedding anniversary ideas. We can assure you these gifts wouldn't be ones you would forget, filling you and your loved one with memories, stories, and experiences to lighten the long winter months of love and marriage. So, if you are looking for something different, fun and exciting for your anniversary celebration, no matter what milestone you're at, then don't hesitate to get in touch with our dedicated team of anniversary specialists.
1st Wedding Anniversary Holiday Idea
Paper – Business class e-tickets to Soneva Fushi, Maldives
2nd Wedding Anniversary Holiday Idea
Cotton – A week of pampering at The Cotton House in Mustique
3rd Wedding Anniversary Holiday Idea
Leather – It's time for a horseback safari at Lewa Wilderness in Kenya
4th Wedding Anniversary Holiday Idea
Fruit and Flowers – Self-drive the fabulous Garden Route in South Africa
5th Wedding Anniversary Holiday Idea
Wood – Visit Rose'wood' Mayakoba in Mexico
6th Wedding Anniversary Holiday Idea
Sugar – Sweet dreams at Sugar Beach, A Viceroy Resort in Saint Lucia
7th Wedding Anniversary Holiday Idea
Copper and Wool – Visit the Woolshed at Arkaba Station, an outback station in Australia
8th Wedding Anniversary Holiday Idea
Bronze – Laze on the bronze-blushed beaches at Ametis Villa, Bali
9th Wedding Anniversary Holiday Idea
Pottery or Willow – Explore the beautiful extensive gardens at Otahuna Lodge, New Zealand
10th Wedding Anniversary Holiday Idea
Tin – Learn the history of tin mining at the Slate in Phuket, Thailand
15th Wedding Anniversary Holiday Idea
Crystal – Dive into the crystal-clear waters of the Seychelles from Four Seasons at Desroches Island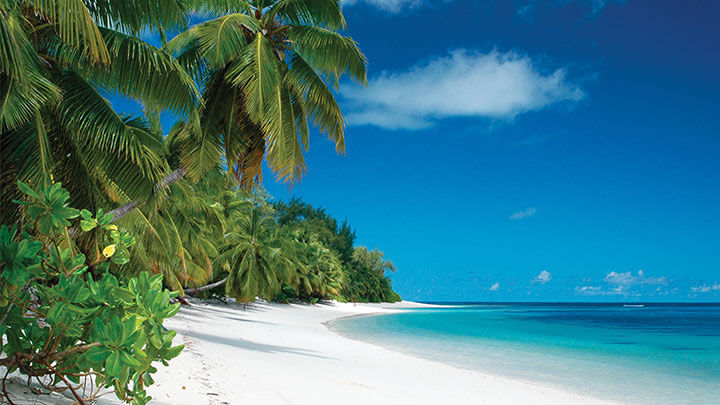 20th Wedding Anniversary Holiday Idea
China – Bright lights and city delights in Hong Kong
25th Wedding Anniversary Holiday Idea
Silver – Recline on the powder-soft beach at Silversands in Grenada
30th Wedding Anniversary Holiday Idea
Pearl – Stay in an overwater bungalow at Bora Bora Pearl Beach Resort & Spa, The Islands of Tahiti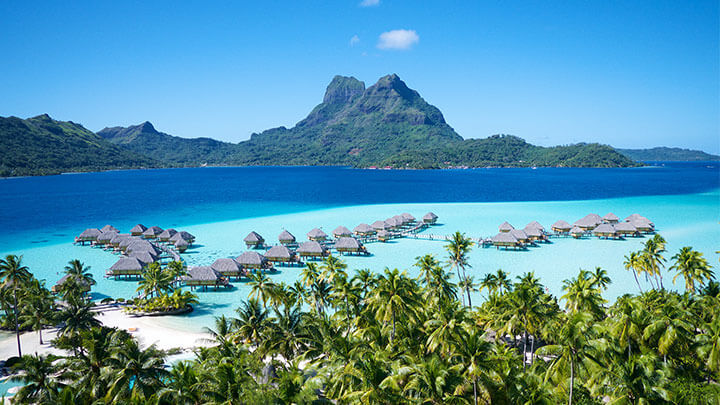 35th Wedding Anniversary Holiday Idea
Coral – Explore the magical underwater world from Coral Reef Club in Barbados
40th Wedding Anniversary Holiday Idea
Ruby – Perched high on the cliffs at Ruby Bay, relax overlooking sandy beaches at Clifftops Retreat, New Zealand
45th Wedding Anniversary Holiday Idea
Sapphire – Explore the wilds of Saffire Freycinet in Tasmania
50th  Wedding Anniversary Holiday Idea
Gold – Take your very own Bond girl to GoldenEye in Jamaica
55th Wedding Anniversary Holiday Idea
Emerald – Feel the sand between your toes on Emerald Beach, Pangkor Laut in Malaysia
60th Wedding Anniversary Holiday Idea
Diamond – Fly first class with Etihad Airlines in their Diamond Suite