Isolation has been a word on everyone's lips throughout the coronavirus pandemic, a term regularly associated with being stuck indoors doing endless Zoom quizzes or constantly trying to think of different ways to keep the kids educated or entertained. At Turquoise, we've been dreaming of isolation in a completely different context, namely that of the sun-drenched, super-soft sands, exotic island variety. Who wouldn't want to flee to a far-flung island where the beaches are as white and soft as freshly laundered pillows and the aquamarine lagoons harbour rainbow-tinted cities of coral? We certainly would. Without further ado, here are five of our favourite secluded island stays…
LUX* South Ari Atoll
Though it's one of the largest islands in the Maldives, LUX* South Ari Atoll is remote with a capital R. In fact, its generous size makes it easier to find your own corner of idyllic seclusion: it takes an hour to walk around the the entire island, while the 4km-long beach which rings this paradise means it's easy to find your own patch of sand. Despite its distant location, the wealth of dining options available to you will transport your stomach from the bazaars of the Middle East to the sushi bars of Japan. But the overwater villas (some of which come with their own plunge pool) are unmistakably Maldivian and you can just while away the hours on your stilted deck watching a crimson sunset sinking into the ocean.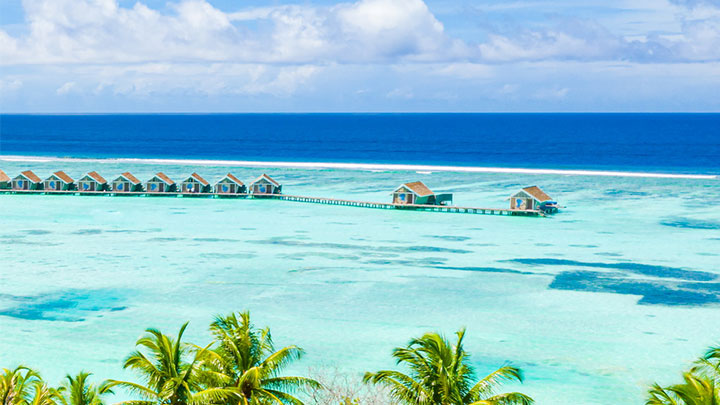 Petit St. Vincent
There are few islands where you feel more like you're in a cocoon than at Petit St. Vincent. A private island laden with exclusivity in St. Vincent & the Grenadines, you can't help but switch off from the rest of the world in its 115 acres of palm-fringed landscapes and powder-soft sands. The fact there's no WiFi or televisions in the rooms certainly helps, while a flag system and bamboo letterbox makes for a unique and low-key way to communicate with your butlers. A huge variety of water sports – from kayaking to windsurfing – provide ways to let your hair down, while the excellent Hillside Spa offers a range of soothing Balinese treatments. This is no ordinary luxury holiday, this is the ultimate Caribbean escape.
Alphonse Island
The Seychelles' many islands are scattered across the western half of the Indian Ocean and Alphonse Island can lay claim to being its remotest. An hour's flight from the airport on Mahé, lonely Alphonse can be found floating in its Outer Islands group. Its off-the-grid location means it has remained wonderfully pristine, with a forested core, gin-clear waters and footprint-free sands. If the 18th-century French sailors who gave Alphonse its name returned today, they'd think it hadn't changed a bit. It's long been a favourite with anglers, but its luxury accommodation has opened it up to a new wave of seclusion-seeking visitors, all looking to escape modern life and see a part of the Seychelles others rarely do.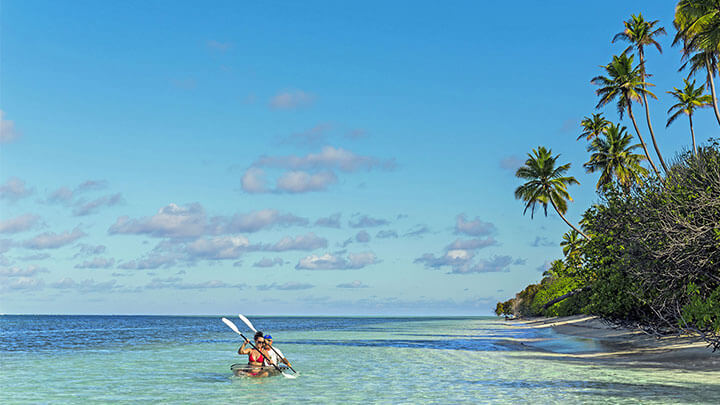 Jumby Bay
A tiny island lying off the north coast of Antigua, Jumby Bay is a 300-acre car-free paradise first discovered by Christopher Columbus in the 15th century. Taking its name from the Antiguan colloquial word jumbie, which means 'playful spirit', this is reflected in the resort's laid-back vibe, with rattan furniture, wicker lampshades and open-sided rooms offering a true sense of place. Slick service and a staggering range of food options – the colonial glamour of the 19th-century Estate House, which features classic dishes with contemporary takes, is our personal favourite – ensure luxury exclusivity runs throughout the resort. Even if you may just want to enjoy the island at a leisurely pace, a raft of activities (think guided kayaking tours, rum tasting in an old sugar mill, a morning yoga class and much more) will keep you busy!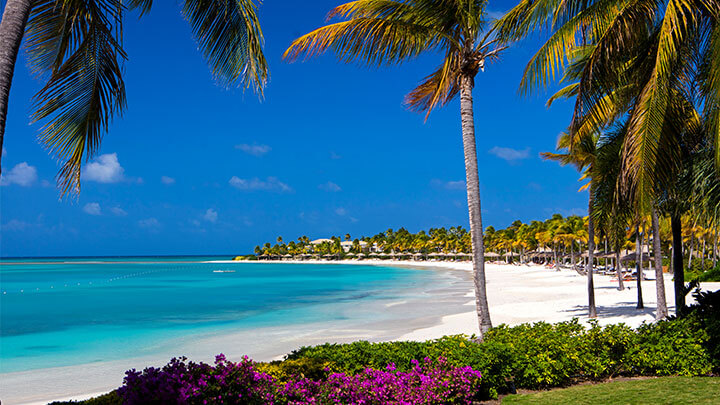 The Nautilus
Life during the coronavirus pandemic has crawled by at a snail's pace, so wouldn't it feel great to live like time didn't exist for a while? With no clocks in any of the villas, that's the philosophy The Nautilus aims to live by in the Maldives and the concept of time is gloriously non-existent. Water babies particularly will fall in love with the resort and its surroundings, with an eye-popping house reef to snorkel and the nearby Hanifaru Bay a playground for manta rays and whale sharks. If you found the removal of time liberating, then the lack of menus is a refreshing twist, too. Your dining experience at The Nautilus is entirely unscripted and you're encouraged to eat whatever you like. Sounds like heaven to us…