A big birthday or special wedding anniversary is always something worth celebrating. Just because the coronavirus pandemic may have put paid to your 50th or silver anniversary, they're milestone events still worth toasting later down the line, preferably with a cocktail in hand somewhere like the Maldives or the South Pacific. Birthdays and anniversaries aren't the only delayed special occasions you should savour somewhere sunny and far-flung: many of us will be desperate for a family reunion to remember, while mini-moons and honeymoons are still important, even if they weren't possible straight after your wedding. We're full of ideas to help your big celebration or missed milestone trip be that extra bit special, from kicking back post-wedding in the Greek Islands to spending quality time with the family in Thailand. You deserve it after having to wait so long.
Big Birthdays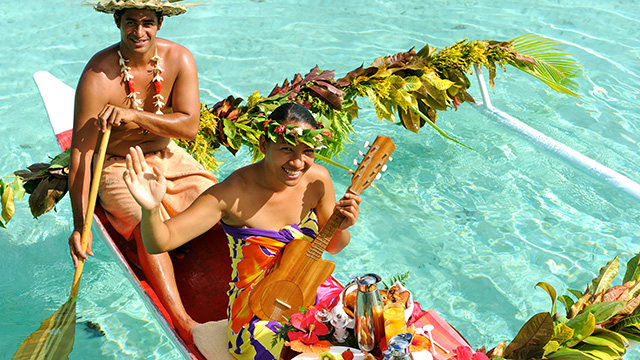 Whether you missed marking your 30th or had a quiet 50th, you deserve to go big on your milestone birthday – even if it was months ago. We can't think of anywhere more 'wow' than The Islands of Tahiti and if you really want to push the pirogue out, combine two of its most blissful islands: Taha'a and Bora Bora, a true twin-centre paradise. If you fancy ramping up the exclusivity factor, then look no further than Petit St. Vincent in the Grenadines. You'll want to keep its rich sense of isolation to yourself, something that Anantara Kihavah Villas in the Maldives also heartily delivers. For 2022, we think crowds will be slow to return to Cambodia, giving you the unique chance to celebrate your birthday with an Angkor Wat sunrise among far fewer visitors.
Honeymoons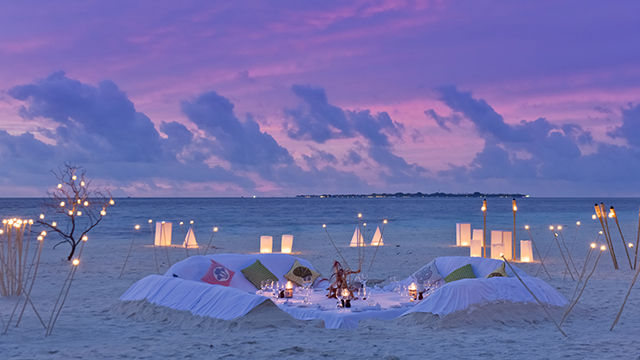 Whether you've already got married or yet to have your wedding, the importance of a honeymoon never changes. The gorgeous islands of the Maldives are the classic honeymoon setting and Kanuhura knows how to help you celebrate in style, with the promise of a complimentary massage, private island lunch and villa upgrade, plus much more. For somewhere even further flung, the island of Bora Bora with its gem-like motus and soaring emerald peaks just ooze romance. Twin it with the just-as-epic Moorea and you've got an unbeatable honeymoon combo. Another dreamy honeymoon duo that's a lot closer to home (but no less soaked in seclusion) can be found in the volcanic drama of Santorini and the glamour of Mykonos.
Wedding Anniversaries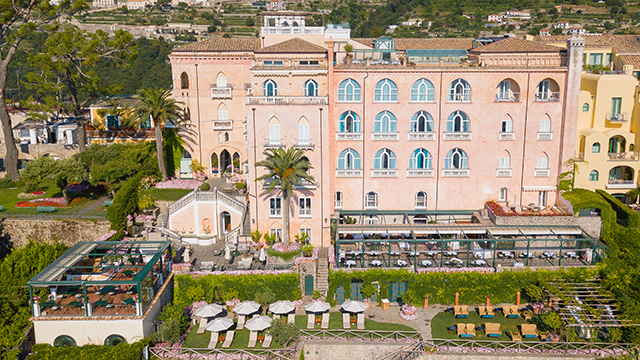 Just like big birthdays, important wedding anniversaries should be properly celebrated even if you haven't quite had the chance to yet. The Oberoi Beach Resort in Mauritius clearly agrees, as they're offering a 100% discount for your loved one (50% in total) if you're celebrating five years married or more. Calabash Luxury Boutique Hotel & Spa in Grenada offers a pinch of English tradition in the Caribbean, as well as world-class service so you needn't lift a finger – just how an anniversary trip should be. Palazzo Avino on the Amalfi Coast serves up plenty of regal glamour for an anniversary holiday soaked in luxury, too. Want something truly unforgettable? A cruise aboard the Aranui takes you to Tahiti's wild and mystical Marquesas archipelago, some of the remotest islands on Earth.
Family Reunions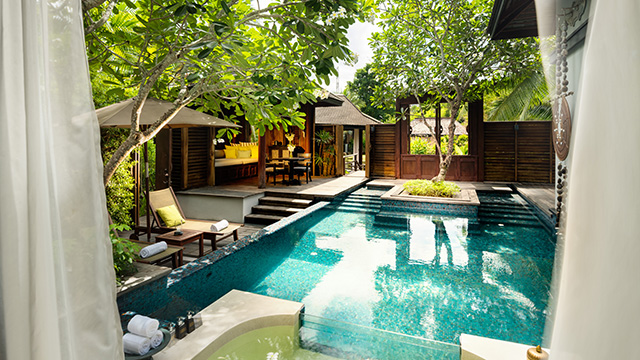 Many of us haven't yet had the opportunity to get together with our families since the coronavirus pandemic began. A holiday gives you the opportunity to make up for lost time and reconnect. The two-bedroom villas at Anantara Mai Khao in Phuket are spacious enough for families and its peaceful beachfront location means you can properly catch up. With only four villas, large families can book The Sanctuary at Ol Lentille exclusively for themselves and its hilltop position in Kenya's Laikipia region offers far-reaching views of the African bush. For a sublime slice of Caribbean paradise, Blue Waters in Antigua offers a warm welcome, both in the form of its sunsets and super-friendly staff.
Mini Moons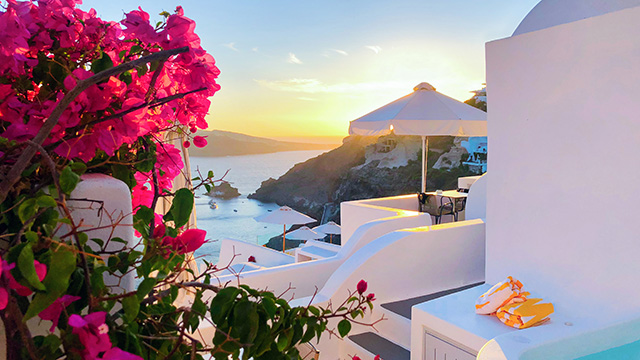 If you just fancy a few days abroad of post-wedding chill before the 'proper' honeymoon later on, then a European mini-moon is your sun-soaked solution. Katikies Santorini is one of the best addresses on one of Greece's most adored islands and a mini-moon here is packed with natural drama, fine dining and epic caldera views, while also putting you on the doorstep of hip and happening Oia. To really switch off after a hectic wedding, we recommend Ibiza. Yes, you definitely read that correctly: Six Senses Ibiza is nestled in the heart of the island's quiet, lesser-known northern coast and really allows you to tap into its free-spirited way of life and completely recharge.
Ciao Italia!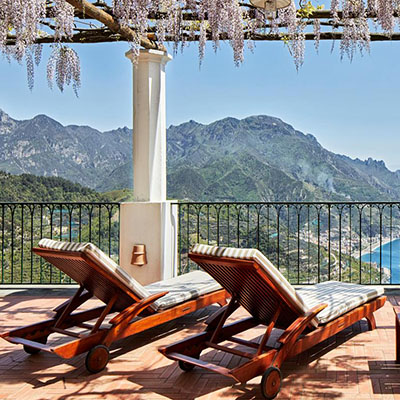 Italy is the latest destination in our expanding Mediterranean programme and we're delighted to unveil the regal Palazzo Avino on the Amalfi Coast as our first stop in this incredible country. From mozzarella making to exploring the pastel-hued cliffside houses of Positano, we can help put you in touch with the local way of life.