The coronavirus pandemic has made us realise how much we love travelling and how we've sorely missed our holidays. We believe it will change our attitude for our future travels – for the better. We'll make up for lost time, slow down, savour every moment and show greater respect for the destinations we visit. The way we travel will change, too – maybe not permanently, but at least for the forseeable future. Here are five types of holidays we think we'll be embarking on in the near future…
Missed milestones
Whether it's a big birthday you've spent in lockdown or a special wedding anniversary you've had to celebrate with a takeaway, we have a hunch you'll still want to mark those milestones with a holiday – even if it's months later. We'll still want to make it count and rightly so. No-one wants to remember their 40th being spent at home or their silver wedding anniversary marked with a solitary walk in the local area, so a trip to the Maldives or an African safari will give you the chance to celebrate properly.
Remote getaways
We've already started to see this happening and it's not surprising: the lockdowns we've been under has meant we've all felt cabin fever creeping up on us to a various degree. When we can finally travel properly again, we'll want to go somewhere where we can truly forget about the year we've had. Remote islands offer that sense of seclusion in abundance and while many people have been travelling to the likes of the Maldives, the Seychelles or the Caribbean because they're the safest kind of escapes right now, we'll still head there so we can take advantage of their tropical isolation, get-away-from-it-all qualities and sundowners on the beach to toast to new beginnings.
Epic once-in-a-lifetime trips
For some of us, it's felt like a long time since we last stepped on a plane. With our feet really starting to itch for an adventure on far-flung shores, we'll want to make up for the trips we've missed out on in a big way. We'll pool the budget for two, three or even four trips on pot and spend it on one epic adventure as the only real way to sate our burning appetite for travel. What about an epic road trip through California followed by downtime in The Islands of Tahiti, an all-encompassing adventure across both islands of New Zealand or ticking off several Southeast Asian countries in one trip? Whatever you decide, that one big trip will create memories to last a lifetime, ones which will firmly blow the cobwebs of coronavirus away.
Multi-generational holidays
Some of us haven't seen our family for up to a year and the day we can all be together again will be a joyous occasion. But we'll also realise time is precious and the excuses we have for never booking time away together are exactly that: excuses. One big family holiday will be the best way to reconnect as a family and enjoy time together in a completely different location, preferably one that's powder-soft and drenched in sunshine.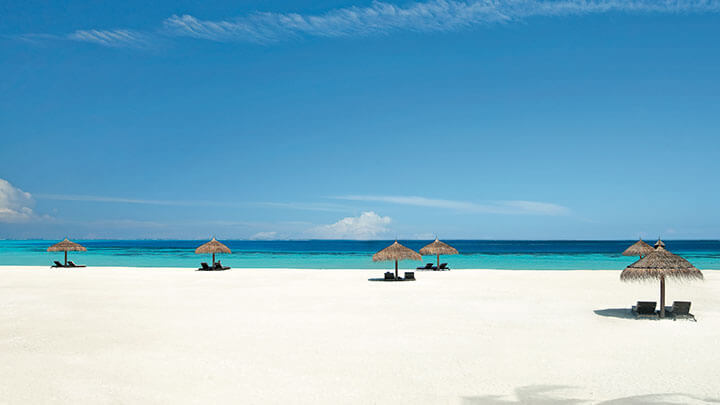 Green adventures
As well as recognising that our own time is precious, the planet is, too. The pandemic has meant we've seen that, given the chance, the world can show signs of recovering in places that haven't been seen before, like dolphins swimming through the canals of Venice. Now, many of us will want to do our bit on our own holidays as well, whether it's staying at a resort steeped in sustainable values or partaking in eco-friendly activities while we're away. Many of the resorts in the Maldives are geared to protecting their own parcel of paradise and the surrounding ocean, while many islands and hotels in the Caribbean are going green, too.