As the Vengaboys famously once sung, we're going to Ibiza! We're thrilled to announce we are launching this wonderful Balearic island as the latest destination in our new Mediterranean programme. But you can leave the neon paint and glow sticks at home (unless they're turquoise-coloured, of course), as we take you to a quieter side of this isle with a stay at Six Senses Ibiza.
The resort is found in the island's tranquil north, trading the all-nighter reputation Ibiza has become known for for the hip bohemian vibes it's rooted in. This is a place that revolves around the verdant nature it's surrounded by, with panoramic views of Cala Xarraca bay from the resort's gorgeous infinity pool. It boasts a lo-fi philosophy that permeates every facet of the resort, including its huge farm which supplies its four restaurants with a wealth of produce, the sustainable materials used to build the rooms and the eco-friendly activities on offer, such as solar-powered catamaran excursions.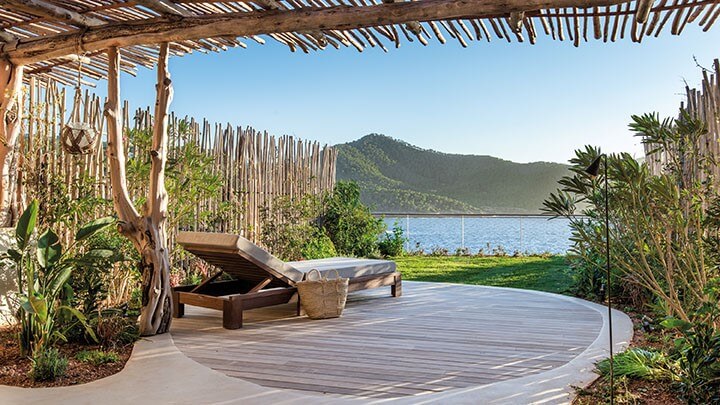 We're not only celebrating our blast-off for the Balearics but for Six Senses Ibiza, too, as the resort will be opening its doors on 10th July 2021. To mark the occasion, we've put together a special opening offer, so you can rescue your summer on this sun-soaked Spanish isle.
Six Senses Ibiza Opening Offer
7 nights in a Deluxe Room
Bed & breakfast
Includes transfers
From £2,935 per person
British Airways flights can be arranged on request