The Maldives is a tropical archipelago filled with unforgettable moments, whether it's your first glimpse of pristine kaleidoscopic coral or realising the simple fact you're living Robinson Crusoe's ultimate fantasy. LUX* South Ari Atoll is an island resort laden with once-in-a-lifetime memories, incredible instances that will make your jaw hang open and your heart soar. Here are three of our favourite pinch-me moments at LUX* South Ari Atoll…
Witness whale sharks
If you love snorkelling and diving, then LUX* is the place to be. The South Ari Atoll is a huge marine protected area, home to cities of coral so vivid they contain colours you thought could only exist after being edited on Photoshop. This crayon-coloured underwater world is home to no less than 50 dive sites, where you can come nose-to-fin with a staggering array of wildlife, including sea turtles, rays and a plethora of reef fish. However, the star attraction of the atoll is its whale sharks. You can spot these plankton-loving creatures year-round and the resort offers excursions aboard a traditional dhoni, where you can go on guided snorkelling and diving adventures to swim alongside them. If you go between October and May, you'll see manta rays, too!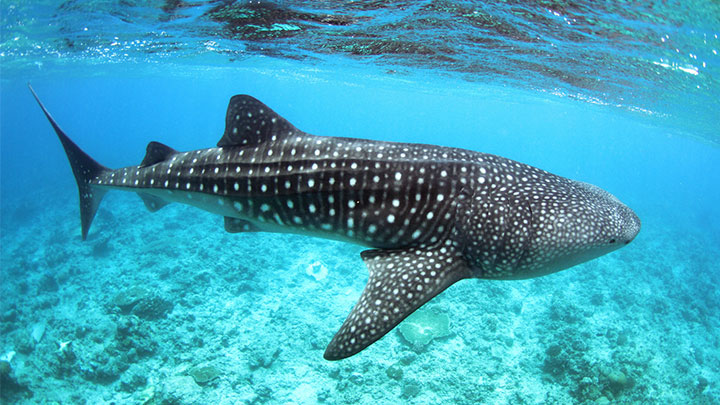 Eating street food… in the Maldives
Okay, so it's not quite an 'unforgettable moment' but LUX* South Ari Atoll's culinary offering is incredible. Eight restaurants and five bars are squeezed on one of the Maldives' largest islands and it boasts one of the most generous array of dining options found across the archipelago. Each one is as different to the next, from the street food feel of East Market to Umami, a Japanese restaurant featuring teppanyaki, sushi and the Maldives' largest selection of sakes and Japanese whiskeys. Beyond the restaurants, Beach Rouge emits fashionable beach club vibes or if you want something a little more relaxed, head to Café LUX* for a cup of organically blended coffee, made from coffee beans roasted on-site.
A toes-in-the-sand cinema experience
There aren't many places better to kick back and watch a movie than at LUX* South Ari Atoll's Cinema Paradiso. Pick your snack of choice, from a fresh bag of popcorn or an ice-cream from the resort's in-house brand ICI, where the flavours include Sicilian pistachio and Madagascan vanilla. Then, flop into a comfy beanbag on the beach and enjoy the film of the evening, whether it's a silver screen classic or a family friendly favourite.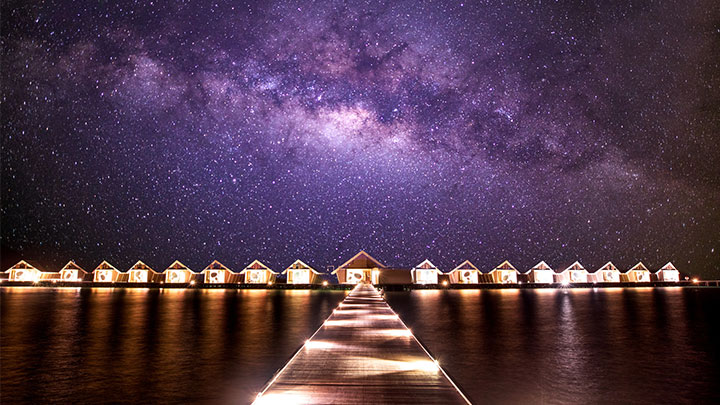 Fancy creating unforgettable moments of your own? Take advantage of our exclusive offer to LUX* South Ari Atoll, where you can get a 50% discount on a stay during 2021. Get in touch today!