Peering up at the emerald-swathed Pitons, Saint Lucia's iconic pair of peaks, while resting on a flour-white beach, it's hard to imagine a more idyllic location. However, this is exactly the position Sugar Beach commands and it's often regarded as one of the finest places to stay in the Caribbean. It can be even harder to imagine, then, how the resort can improve on this near-perfect setting but Sugar Beach is in the midst of doing just that.
Since the beginning of June 2021, Sugar Beach has been closed for extensive renovations and is due to reopen on the 1st November 2021. Renovations can sometimes mean just a lick of fresh paint here and there but here a complete renovation is in the works. And when we say complete, we mean it: every single aspect of your stay at Sugar Beach will witness a comprehensive overhaul, from the restaurants to the main pool and even new accommodation. Let's find out a bit more…
Restaurants
If you've been to Sugar Beach before, you'll be familiar with the colonial grandeur of the Great Room and the dreamy beachfront location of the Bayside Restaurant. Both are now having a facelift, with the Great Room's refreshed interior intended to further draw in the epic nature that lies all around. It'll also be joined by a new open-air bar, so you can toast those excellent views with an expertly crafted cocktail. Down on the beach, a new barefoot dining experience is being promised (more details on that to come, we're sure), while a larger covered seating area will mean you can leave your flip-flops in your room whatever the weather.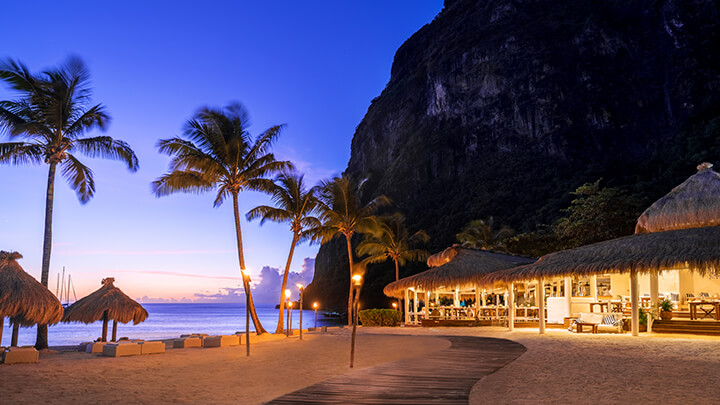 Main Pool
Set under the gaze of the majestic Pitons and speckled by palm trees, Sugar Beach's main pool is as iconic as pools come. But the resort's team recognise that guests will want more from somewhere they will find hard to tear themselves away from. The pool itself is being completely overhauled, its one-dimensional oval shape replaced by a multi-tiered landscaped affair, while it will now be accompanied by a number of luxury cabanas and a sparkling new poolside bar, where you can order a selection of light bites and drinks without having to far at all.
Accommodation
Sugar Beach's range of whitewashed accommodation, including villas, bungalows and residences, tumble down the lush hillside like giant sugar cubes in a tiered garden – a sight that's apt considering the resort's history is a former plantation. Now, nine new rooms – five one-bedroom luxury cottages high up on the hillside and four one-bedroom bungalows right on the sandy shore – will be built to complement the existing, all perfectly angled to boast unbridled views of the landscaped gardens, Pitons and the beach.
Spa
Simply put, you can't get more tranquil than Sugar Beach's gorgeous Rainforest Spa. Ensconced within thick jungle, its unique treatment rooms are more like treehouse-style sanctuaries. Now, another treatment room will be built specifically with couples in mind, featuring floor-to-ceiling windows for panoramic rainforest views, a free-standing bathtub, outdoor shower and a balcony for relaxing before and after treatments. In addition to that, the treatment menu will be refreshed and a new wellness and fitness facility is being planned to built right on the beach.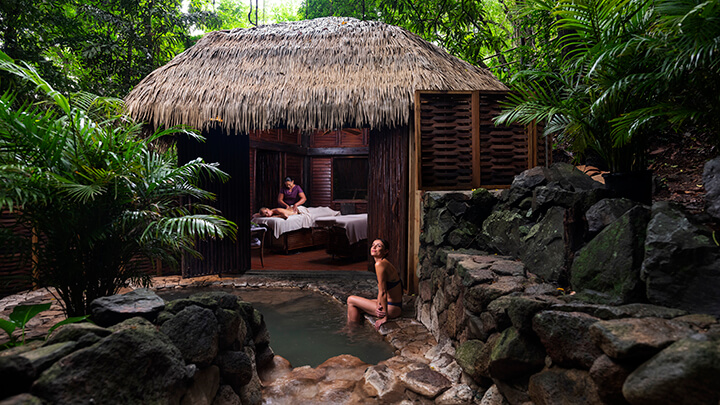 We're already excited to see what the new-look Sugar Beach has in store. Get in touch and we'll help you to see it in a completely new light, too. We're sure they're planning a warm island welcome for you.