Set in one of the most beautiful, undisrupted places in the world, Jumby Bay, A Rosewood Resort in Antigua is an island of simple pleasures. This unique private island hideaway, reachable only by boat, is quite simply one of finest resorts you will come across in the Caribbean. Exquisite panoramas, elegant suites with a real sense of place and exceptional gastronomy make this sumptuous island retreat. But what really makes a holiday and place truly memorable, is the people you meet along the way. We were lucky enough to be introduced to one of the finest members of the Rosewood Team, Patel Phillips the delightful Food and Beverage Manager at Jumby Bay.
Being part of the Rosewood family for nearly ten years, he started his career as a modest steward and his dedication to guest service along with Rosewood's excellence in hospitality training has seen his career flourish. Full of genuine Caribbean warmth, we absolutely adore his passion and enthusiasm. He has certainly made an impression on his guests being awarded the prestigious Rosewood Brand Ambassador of the Year Award. Here he shares his inspirational story with us…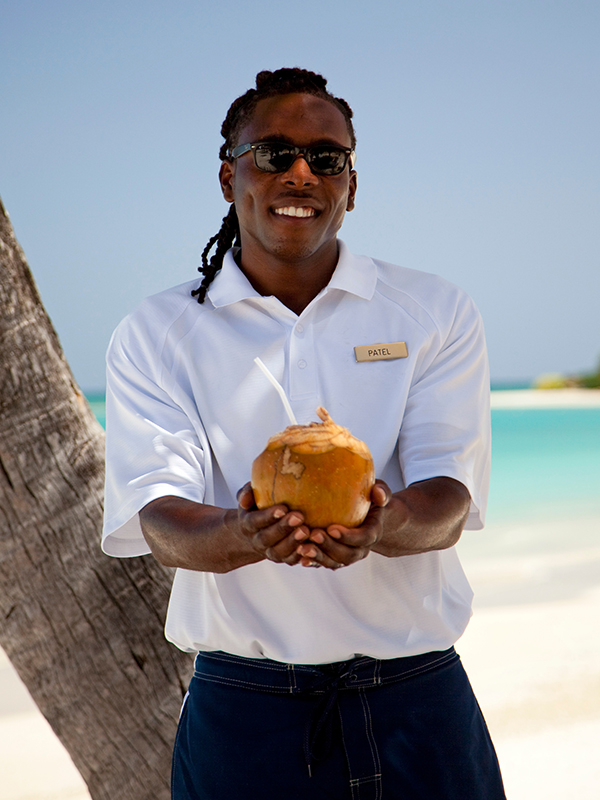 How long have you worked at Jumby Bay?
I have worked at Jumby Bay for 7 years and 5 months, my career started off in the kitchen as a dish-washer at the Verandah Restaurant.
If you could sum up the guest experience at Jumby Bay in three words, what would they be?
Guest Experience at Jumby….Engaging, Memorable and Genuine.
What is your favourite thing on the menu at the Verandah Restaurant?
My favourite item on the Verandah menu would have to be the Lobster Tagliatelle, This dish is made with our very own spiny lobster caught in our sister island of Barbuda and made with our pasta made fresh daily, and this is a simple yet tasty dish which is a top seller on most nights! (Special mention to the seafood paella)!
For our guests visiting Antigua for the first time, is there a locally inspired dish everyone should try?
When you're visiting our beautiful island and want to try a dish that represents Antigua I would definitely recommend Fungee and curry lobster or conch (either way you won't be disappointed), most locals will tell you to try fungee and saltfish but you probably will have saltfish for breakfast at some point during your stay in Antigua so why not switch it up!
The food and beverage experience at Jumby Bay is amazing, does it truly reflect the colour and spice of Caribbean culture?
Our cuisine at Jumby Bay infuses the Caribbean culture with world class cuisines, we use our own Jumby grown produce as well as local and regionally found food to help create some of the best dishes you can have anywhere in the world, having fresh seafood and locally grown herbs and spices at your disposal will inspire any chef to create spectacular menus, the hardest part is making a choice!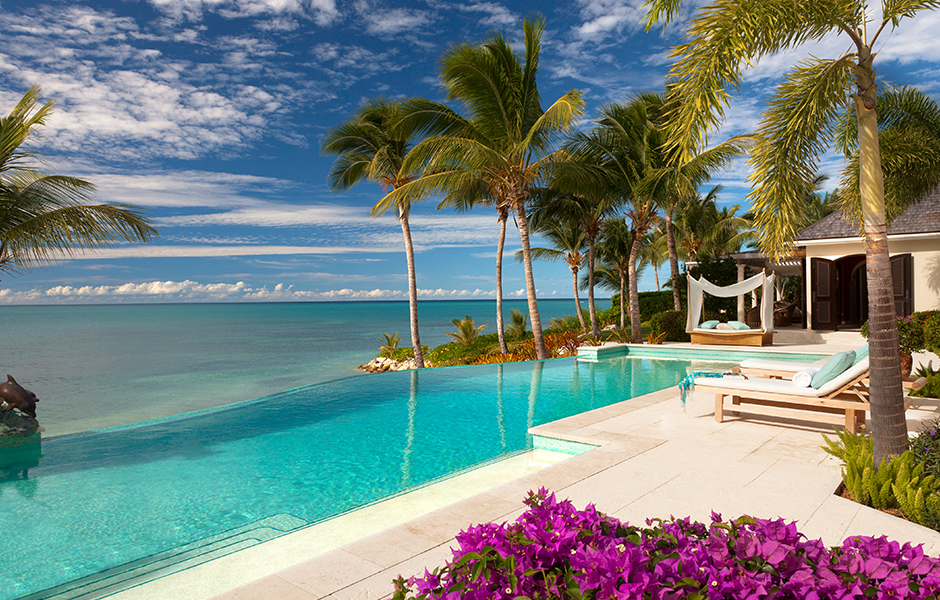 What is your favourite sundowner spot on Jumby Bay?
You would have to visit so I can show you my favourite spot, words won't do it any justice, but since you've insisted I will let you in on my secret. The Beach Bar is by far the best sundowner spot on Jumby Bay, watch the sun set over the beautiful horizon of Antigua while being served a cold glass of wine or a refreshing cocktail mixed by one of our talented bartenders. This bar is the ultimate sundowner spot, meet up with fellow guest and capture photos you would normally only see coming out of a magazine.
We've heard great things about you White Night Beach BBQ Party! Could you tell us a little more about it? Does it happen every week?
Our white night beach BBQ happens every week on a Sunday Night on Jumby Bay Beach. Don't be fooled by the term BBQ, our white night is much more than a BBQ with roasts, fresh carved fish, ceviche's and an entire dessert station, we even have marshmallow smores for the kids. All guests are encouraged to dress in all white which matches the décor of the evening. There are no shoes required, we check them for you before your toes touch the sand! Come prepared to dance as our band is one of the best in Antigua and will have you dancing the night away!
For our couples and honeymooners, what would you say is the most romantic experience not to miss whilst at Jumby Bay?
A private beach dinner is one of the most special experiences we create on Jumby Bay. Imagine a private dinner on one of the most beautiful beaches in the world, just you and your partner, the stars in the sky and champagne bubbling. The beach is beautifully designed just for the couple with the décor and private menu created for the couple by our executive chef and events team. The menu is created based on your liking and you can keep it simple or go all out with a five-course meal, the choice is yours! Our servers will create a memorable experience that exemplifies the word bespoke.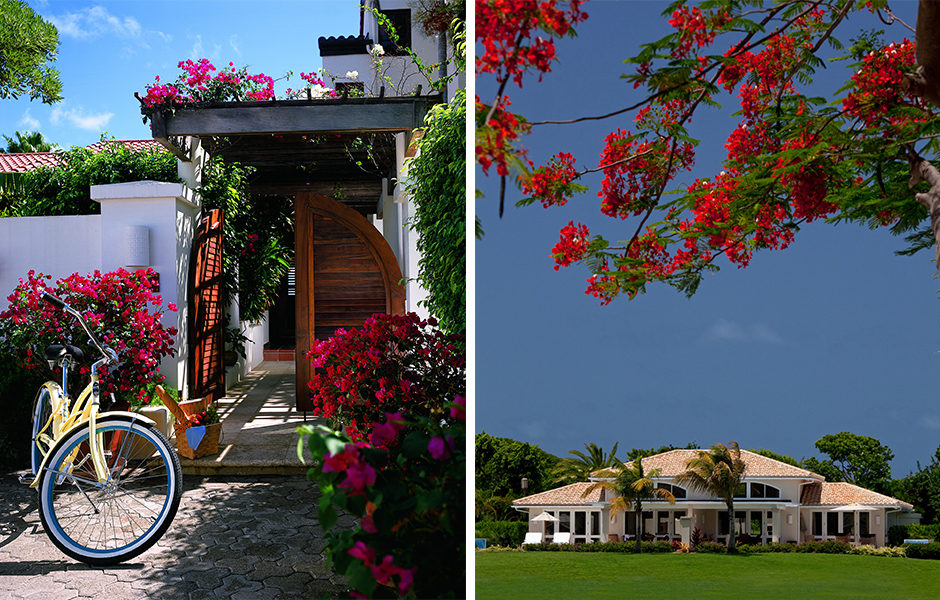 Finally, congratulations on winning Brand Ambassador of the Year in 2015 – what an amazing accolade which I am sure is much deserved. In your opinion, what sets Jumby Bay and Rosewood Hotels apart from the rest?
Thank you, it's an accomplishment that still makes me proud to this day. Jumby Bay a Rosewood Resort is a place I feel proud to call my work place, its commitment to staff development is one of the first reasons that come to mind when thinking of what sets Jumby Bay apart, our Human Resource team is tirelessly coming up with new training plans that keep us as employees sharp. At Jumby Bay and Rosewood the culture is quickly learnt as soon as you become a member of the team, nothing is ever too much for our guest. We gladly go over and beyond to ensure that they are taken care of and this mentality is developed through Rosewood's continued commitment to Refined, Engaging and Intuitive service. The staff we have at Jumby Bay also sets up apart; repeatedly we are told of how warmth and genuine service we give, between or warm personalities and Rosewood's refined approach to service we have a unique product that is truly one of a kind.