With everyone spending a lot more time at home we won't be hopping on a plane anytime soon. However, that doesn't mean you can't have your imagination whisked away to somewhere altogether more exotic. Even when you're stuck indoors for the majority of the day, a wealth of books, films and TV programmes can help you forget about the coronavirus epidemic, even just for a second, and catapult you to the beaches of the Mauritius or the incredible landscapes of Thailand. We call this armchair travel. To help cast your mind to somewhere far-flung during this unsettling period, here are some of our favourite TV programmes which will inspire your future travels…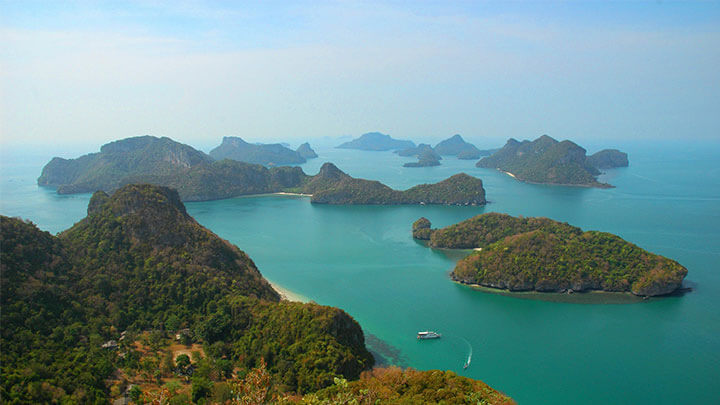 Around the World in 80 Days
First broadcast in 1989, Around the World in 80 Days is an oldie but very much a goodie. Using the adventures of Jules Verne's character Phileas Fogg as a template, former Monty Python star Michael Palin traces much of the same route that's featured in the book, with the only rule being that he can't get on a plane. Today, the series is as much about the places he visits – India, Venice, Hong Kong, Japan and Greece, among many others – as it is a historical representation of how travel used to be. It's a fascinating glimpse into a way of travelling that has long since disappeared, but at the time this series was regarded as a trailblazer for travel documentary filmmaking. Several travel shows – fronted by many various celebrities – have followed in Palin's footsteps, but none this good.
Watch on: BBC iPlayer
Anthony Bourdain: Parts Unknown
An undisputed legend in the travel and food world, the late chef Paul Bourdain makes his way around some of the most extraordinary locations in the world, sampling the staple dishes of their local cuisine. But it's far more than just a foodie's travel video diary – Paul gets under the skin of the politics and culture of the places he's visiting, from Lyon to Las Vegas, Singapore to Sri Lanka and even deepest Antarctica. The fact that one of the world's best chefs at the time wasn't just globetrotting and enjoying fine-dining experiences, but authentic cuisine exactly like the locals do, added an extra dimension of realism to each episode.
Watch on: Amazon Prime
Our Planet
You know when David Attenborough is involved, you're going to get a travel documentary of the highest quality. Our Planet is no different and this 2019 edition of the Attenborough canon casts an unerring and high-definition eye on the natural world around us. From the deepest oceans to the highest mountains, to the hottest and coldest corners of the globe, the eight-part series covers some of nature's most spectacular moments but also the grave plight it's facing from climate change. Of course, because Attenborough is the narrator and main name behind the show, it's by no means a one-man team – Our Planet was filmed over the course of five years and in over 50 countries, with over 600 crew working to pull together this documentary masterpiece.
Watch on: Netflix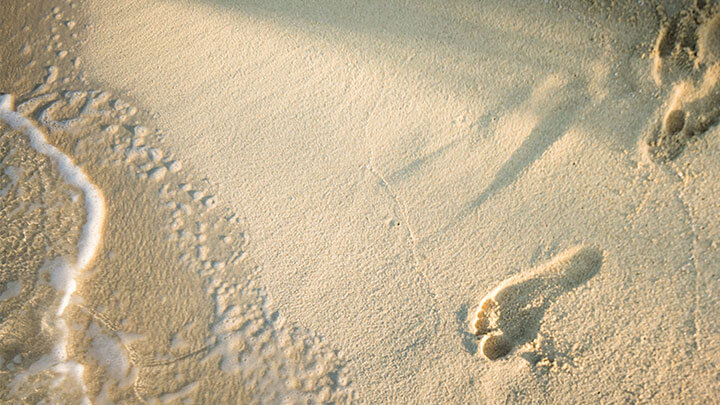 Joanna Lumley's Hidden Caribbean
There are few things as infectious as the Caribbean, but one of them is Joanna Lumley's smile. The Absolutely Fabulous star takes us on a tour of Cuba and Haiti, exploring both its dreamy corners as well as its shadier parts like Guantanamo Bay. During her journey, Joanna visits a boxing club in Havana and tries a tasty slice of cassava bread in Haiti. But while you're transfixed by the tropical landscapes and hidden gems of these two fascinating countries, they're soundtracked by the dulcet tones of Joanna, whose infectious enthusiasm for everywhere she visits makes her the perfect travel companion.
Watch on: ITV Hub
Indian Ocean with Simon Reeve
In many ways the successor to Michael Palin as the 'nice guy' in travel TV, Simon Reeve has been a regular on our screens for over 15 years now. His Indian Ocean instalment is one of his best series, where he charts a route around the countries lapped by its waters, including South Africa, Zanzibar, Oman, the Maldives, Australia and even the lesser-known Somaliland. Unlike Palin, Reeve isn't afraid to visit the grittier parts of these regions, as well as paying a visit to its prettier corners. Of course, if you binge watch this series in a day during lockdown, many more of Reeve's travel series are available to watch on iPlayer for free, so you won't be short of travel inspiration during the month-long lockdown.
Watch on: BBC iPlayer