When you think of the Maldives, you think of overwater bungalows hanging over gin-clear lagoons, whiter-than-white beaches and Robinson Crusoe island vibes. What most visitors to these idyllic isles don't realise is the rich local culture which exists on the islands that lie nearby to their resorts. Most people choose to stay cocooned in their little parcels of paradise and while we can hardly blame them, getting out and experiencing local Maldivian life shows you another wonderful side of this dreamy destination. There are plenty of ways in which you can discover the culture, all of which can be organised through the resort you're staying at – here are just a handful.
Take a look at our Maldives brochure
Local island visits
This is the best way to witness a splash of Maldivian culture and most resorts offer the chance to visit a local island nearby. Your experience there will vary on the island you're visiting. Stay at Niyama Private Islands and you can explore neighbouring Kudahuvadhoo with its buzzing village life and 12th-century mosque. Anantara Kihavah Villas is close to the island of Kudarikilu, whose island museum is home to many fascinating historical artefacts. Elsewhere, you can really unearth the traditional practices of Maldivian life at Eydhafushi Island, near to Soneva Fushi, where you can see how villagers build dhoni sailing boats and how locals prepare their food. If you stay at Constance Moofushi, you'll have the opportunity to visit the fishing village of Himandoo, where you can see the mosque where locals say their daily prayers, pay a visit to the boatyard and pick up a souvenir along the main shopping street.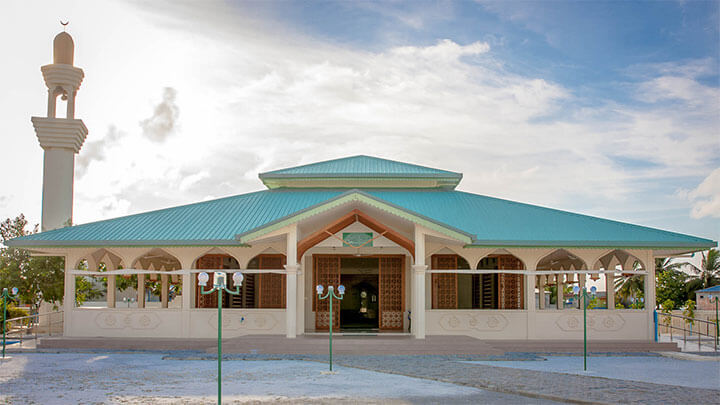 Musical performances
You might not even need to leave your resort to experience some local culture. If you stay at Dhigali Maldives, you might be treated to a boduberu performance on the beach. Meaning 'big drum', boduberu is one of the last surviving elements of the ancient Dhivehi culture and is said to have first appeared as early as the 11th century. Generally performed by about 15 people, including three drummers and a lead singer, the performance begins slowly before rising in intensity to a thrilling crescendo.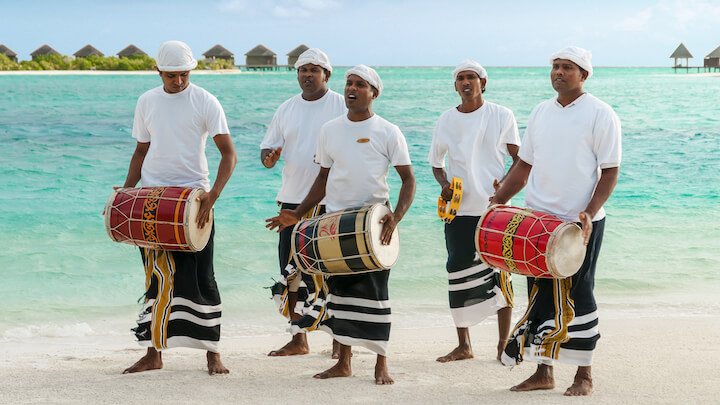 Try the local cuisine
Most resorts favour international flavours across their restaurants but there are still plenty of opportunities to try some traditional Maldivian dishes. Milaidhoo is home to the unique Ba'theli restaurant, which is not just the only restaurant in the world to be set on a trio of dhonis but is also the only one in the Maldives to showcase a modern take on the country's cuisine. If you want to be a little more hands-on, the resort also offers you the chance to join a local fisherman for the morning, where you can help him bring in his daily catch.