Welcome to the Turquoise Travel Diaries, a collection of interviews, stories, and excerpts from our fabulous team, as they travel around the world. Here at Turquoise we pride ourselves on unrivaled knowledge of the destinations in which we specialise, so that we can provide honest, expert advice to all our guests and fellow travellers. This week, our interview is with Lyndsey who is one of our Africa experts, who has returned from a Turquoise research trip to Kenya. Here, Lyndsey gives us some wonderful insight into her stay at Lewa Wilderness…
What is the atmosphere like at Lewa?
Lewa is a family owned lodge located in the stunning Laikipia region, suitable for everyone looking for a special stay at the start of their trip to Kenya. The family (Emma and William Craig) live on site and William inherited Lewa from his Dad and the bush home was originally a cattle ranch. It has the comforting atmosphere of a family home and I love how local everything feels. I met Karmushu who is one of the managers and he is also a Masai tribe warrior. He has worked at Lewa Wilderness for 15 years and all the other staff are Kenyan and so friendly which made my stay feel so welcoming. This is a great introduction to Kenya!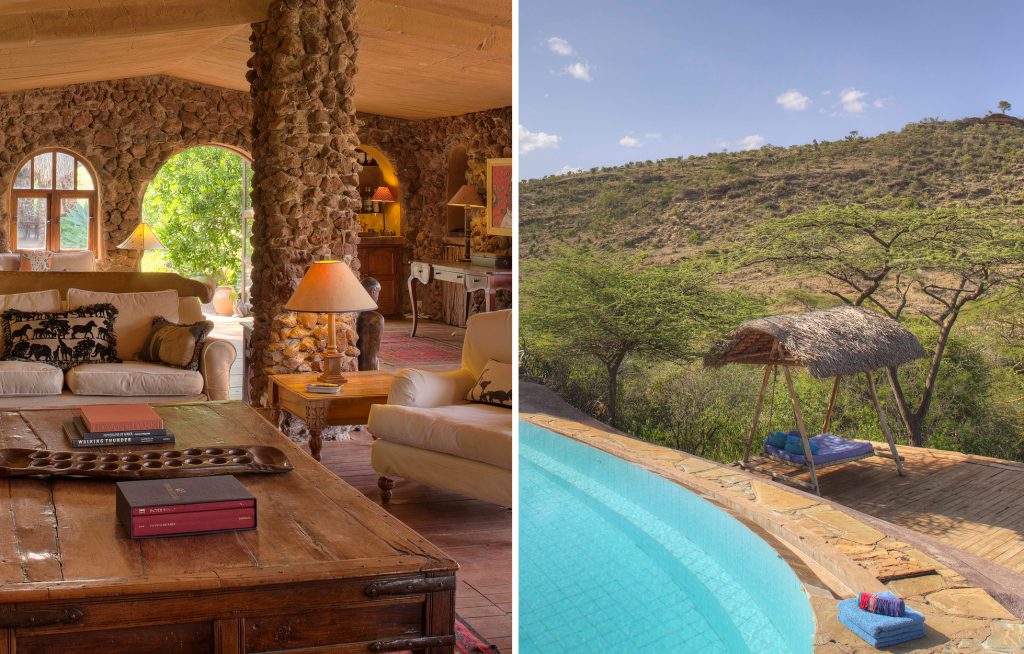 What activities would you recommend to guests visiting Lewa? 
I would really recommend making the most of the cultural opportunities and activities at Lewa, including a visit to the Lewa headquarters to learn more about the conservation & anti-poaching, the Masai cultural trip and the Full day Ngare Ndare Forest Canopy Walk- there's plenty to do.
Being able to go horse riding was such a highlight for me. This takes place for a couple of hours in the early morning or late afternoon. It is an incredible way to see the Laikipia region, plus we got really close to some of the animals during the ride, including zebras, giraffes and a huge group of baboons! The horses were beautiful, so well trained, well behaved and well looked after which was great to see. They are ex-polo ponies so that would explain their responsiveness and good manners!
The Dining Room is lovely, serving delicious breakfast and lunch buffet options looking out over the hillside and dinner has a great group atmosphere where everyone sits around the long dining table for a 3 course meal and all the house wine and beer you could wish for! Private dinners can also be set up for those looking for romance.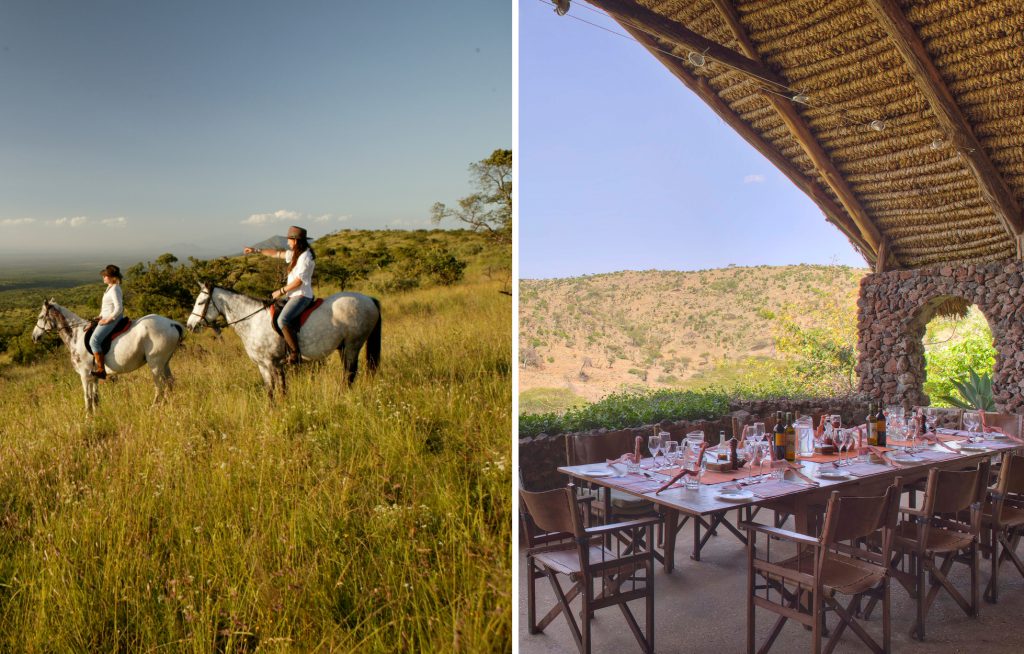 How do you get there and what would you recommend twinning with Lewa Wilderness?
The route which I would recommend would be to fly to Nairobi and stay at Hemingways Nairobi for a couple of nights, just so that you can rest and relax before the excitement of a safari experience. You would then drive to Wilson and take one of the safarilink domestic flights to Lewa, which takes 1.5 hours. Your transfer from Lewa airstip to the lodge will then take about 30 minutes- keep an eye out for zebra, buffalo and other beautiful wildlife en-route.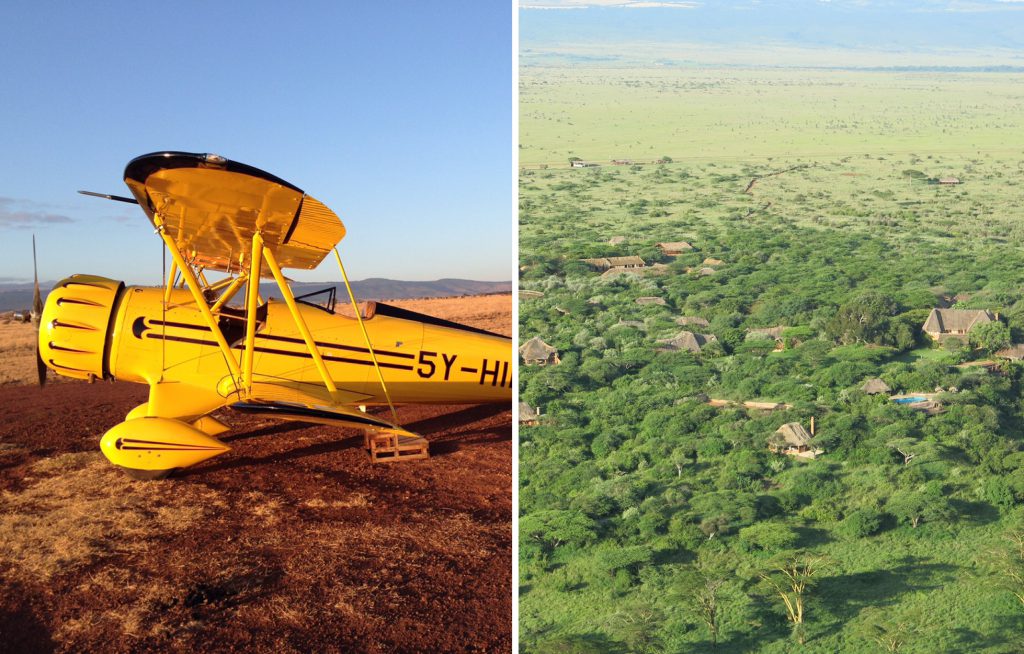 After 2-3 nights at Lewa, I would really recommend travelling on to either Kicheche Bush Camp in the Olare Motorogi conservancy for a simple tented camp and incredible game viewing opportunities, or Hemingways Ol Seki Mara Camp for a luxurious stay on the outskirts of the Masai Mara. Geographically and culturally these areas are so different and extending your time on safari simply means more opportunities to view some of Africa's most spectacular wildlife!
Feeling inspired? Get in touch with Lyndsey today to start planning your very own African safari adventure