I first visited Mauritius 9 years ago and there were a number of things that stuck with me from the trip; the lush sugar cane fields lining the roads to the hotel, the wonderfully friendly multi-cultural community and the pristine beaches. Nearly a decade later, I returned to this Indian Ocean island and found that it is fortunately still as beautiful as I remember, and in fact the food and accommodation on offer are even better than before.
So here are my top 5 reasons to take a well-earned break in Mauritius:
1. Access
Both British Airways and Air Mauritius offer 12 hour direct flight options to Mauritius; a great benefit when flying with young children. Emirates flights tend to take 3-4 hours longer due to the change-over in Dubai however this does provide an opportunity to stretch the legs half way through your journey or even an option for a stopover in the Middle East. Another popular combination trip is to stop off in Africa for safari on your way to Mauritius.
2. Hotels
With 330km of coastline, multiple golf courses and mountainous views, Mauritius houses a fantastic selection of hotels to suit every taste. Many of the top brands are represented here and have brought with them their sense of luxury and high standards of service. The One & Only, St Regis, Constance and the Four Seasons deliver sumptuous accommodation with a wide variety of dining options. If unique and boutique is more your style, then look no further than 20 Degrees South and Lakaz Chamarel, both of which suit couples looking for something a little bit special and out of the ordinary. For the golf fans out there, there is a veritable feast of offerings including Anahita, Heritage Le Telfair and Constance Belle Mare to name but a few. With such a huge assortment on offer, your best bet is to contact us and we can help you take the guess work out of making the right choice for your holiday needs.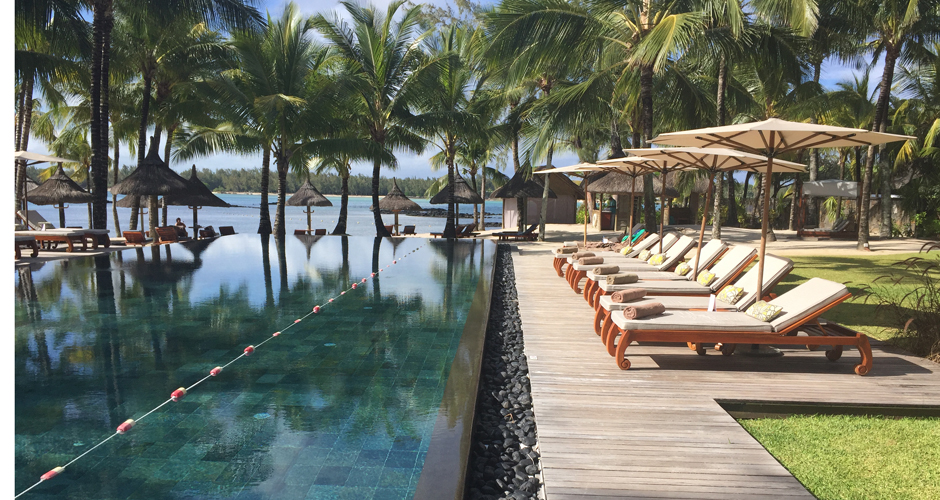 3. Activities
Most of the hotels we recommend in Mauritius have a good selection of complimentary water sports for all to enjoy but if you are looking for some adventure outside of the resort then there are a wide variety of excursions to keep you entertained. For those on the exercise bandwagon the options include cycling, horse riding, hiking and zip lining. Whilst those looking for some culture may like to venture out to visit the Pamplemousse Botanical Gardens, Chamarel's Seven Coloured Earth, Port Louis or Grand Baie.
4. Food
This is a topic that is close to my heart and I am delighted to say that I was not disappointed during my recent trip to Mauritius. For those who enjoy spices and curry, then be sure to try some of the local dishes on offer. If chilli flavours are not your thing, then fear not, there are plenty of other choices on offer all of an extremely high standard. At breakfast, many of the tropical fruits you try will be locally sourced and absolutely delicious. For lunch and dinner, there will usually be a fresh seafood meal on offer in addition to cuisine from around the world. This is a location to truly indulge in the gastronomic treats presented to you by some of the world's leading chefs.
5. Offers
Mauritius has been one of our top selling destinations and it is easy to see why. Through our great relationships with the hotels, we have negotiated amazing honeymoon, family, anniversary and celebration offers to share with our customers, many of which are comparable with European holidays in the summer months. The year round sub-tropical climate is the ideal destination for a warm getaway at any time of year.
Turquoise Holidays Mauritius Offers >>