As we all start travelling again, the coronavirus pandemic has taught us to really appreciate every moment of our holiday. Most of us just can't wait to dip our toes into the cerulean waters of the Maldives or spot our first elephant while on safari in South Africa, but the 'getting there' aspect of our holidays is just as key as the destination, especially when you're flying long haul. Just the simple act of stepping onto a plane will elicit a smile and that's why it's important to ensure you travel in style.
Fresh from winning six awards (including Airline of the Year 2021 and World's Best Business Class 2021) at the 2021 Skytrax World Airline Awards, Qatar Airways should be your pick when flying anywhere long-haul. If its recent awards haul isn't enough to convince you, here are three reasons why Qatar Airways should be your top choice when picking your next flight…
Comfort and class
For long-haul travel, being comfortable is probably the number one priority. Numb bums aren't fun on a flight, especially when you still have five hours left to go. Thankfully, there's no danger of that on a Qatar Airways flight, with some of the widest and most spacious seats available on any flight.  The award-winning cabin crew will be there to tend to your every need and if you really want a special experience, upgrade to Qatar Airways' pioneering business class Qsuite, which is regularly voted as one of the best in the world.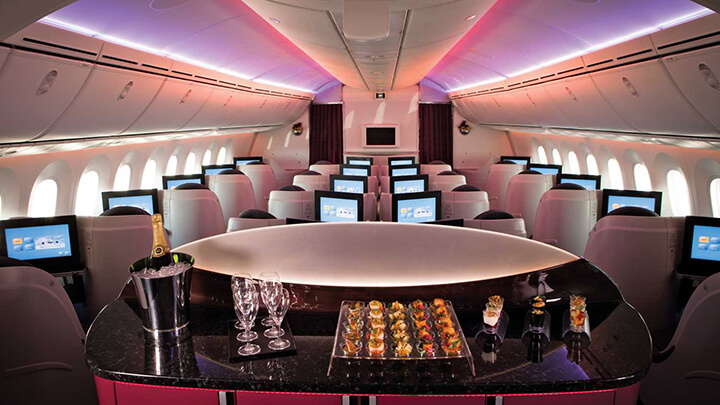 Incredible cuisine
Any worries you might have about flight food will be banished on a Qatar Airways journey. Those reputations about terrible food on planes are mostly outdated anyway but Qatar Airways really makes you feel like you're dining in a proper restaurant. Fresh ingredients create plates that form menus which take their inspiration from the very destinations you're visiting. In business class your experience is elevated even further, with an all-vegan menu option, canapés like lamb loin and butternut squash and dishes that are akin to eating in a fine-dining establishment.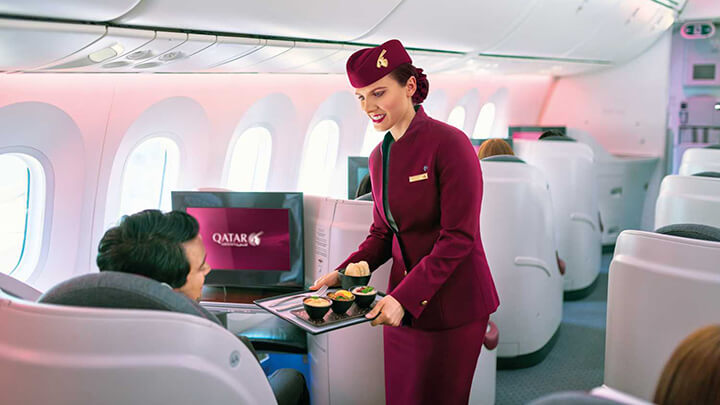 Covid-19 health and safety
With so many people in such a small space, one of the biggest concerns about travel returning was the safety of the flights. In fact, planes offer some of the safest places to be and airlines have really stepped up their health and safety measures so you can feel comfortable onboard. Qatar Airways is leading the charge, with advanced HEPA filters fitted within the cabin removing 99.97% of bacteria, viruses and allergens from the air. The air itself is recycled around every two to three minutes. The airline is also the first to use Honeywell's portable ultraviolet cabin system, which dramatically reduces germs and bacteria on all of the surfaces it's applied to. Not only that, Qatar Airways' impressive Oryx One Communications technology is completely 'zero touch' and its adaptable wi-fi allows you to connect all your personal devices to the in-flight entertainment system.