Easter weekend has finally arrived and while we're now allowed to welcome people into our gardens, the weather is looking a little chilly. However, we're British after all and a bit of woolly jumper weather won't put us off a good barbecue with friends. But Calabash Luxury Boutique Hotel & Spa has ensured there's an opportunity to cast our taste buds to sunnier shores by sharing the recipe for its signature banana crumble – well known as one of its best dishes. It's a pudding that's appropriate for the cooler weather but every mouthful will transport you to the nutmeg scents and tropical flower-speckled hills of Grenada. Enjoy!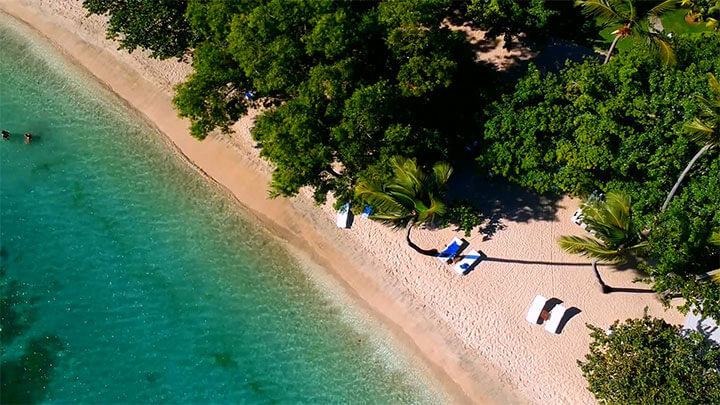 Banana Crumble
INGREDIENTS
Crumble
100g butter
100g flour
100g oats
80g brown sugar
1sp cinnamon
1/4 tsp ground nutmeg
Filling
1 large banana – peel and slice
1 tbsp butter
2 tbsp dark rum
2 tbsp caramelised condensed milk
2 tbsp double cream
RECIPE
Crumble
Mix all of the ingredients together until the mix resembles breadcrumbs.
Place on a greased tray and bake in the oven at 180°C until golden.
Remove from oven and allow to cool. Break up and use as required (see below).
Filling
Heat the butter in a pan, add the banana slices and cook for 30-40 seconds.
While the pan's hot, add the rum and light the pan with a match to burn off the alcohol.
Add the condensed milk and cream, bring to the boil and keep stirring so the cream and milk come together.
Pour the filling into a ramekin dish and top with the crumble mix.
Pop it into the oven for a few minutes.
Remove, dust with icing sugar and serve with the ice cream of your choice.
Now inspired to visit Grenada? Enquire today!