Hire a solar-powered 'Twizy' car in Bora Bora or stay in a safari camp fueled by cow dung! Go green from the Caribbean to New Zealand, with holiday ideas for the eco-minded traveler.
Here are our top holiday choices: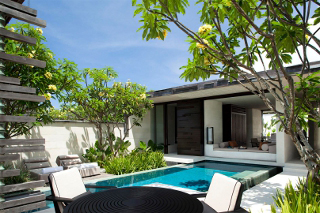 Alila Villas Uluwatu, Bali – this all-pool villa resort high on a plateau on Bali's Bukit Peninsula combines modern wow factor with the honour of being the first resort in Indonesia to receive the highest level of certification from EarthCheck as a Best Practice Building Planning and Design (BPDS) development. As well as being built from all recycled materials and operating to the highest level of sustainable, a stay here will also support charities including a home that provides housing, education and health care to Balinese orphans and abandoned children.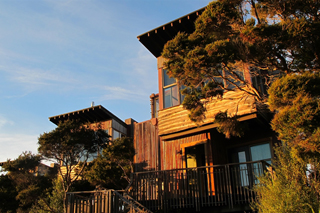 Hapuku Lodge, Kaikoura, New Zealand – Kaikoura on the South Island was the first local authority in the world to become a 'Green Globe certified community' and included among its many eco-initiatives is the planting of a native New Zealand tree for every guest who stays. The resort features a four bedroom Lodge, which was built by a family of builders and architects who also crafted most of the lodge's furniture, and 12 luxury treehouses, each 10 metres above the ground in a native Manuka grove.
Nihiwatu, Sumba Island – one hour's flight east of Bali, this ultra-exclusive 12 villa resort is also one of the world's top surfing spots. Recently revitalised and reopened as one of the world's finest resorts yet still with the same sustainable practices, Nihiwatu was in fact built more than 30 years ago with a vision to embrace the unique and rich Sumbanese culture and empower the local community. All its profits go to the Sumba Foundation which has set up over 15 primary schools, built 48 water wells and five clinics, supplied 172 villages with clean water and reduced Malaria by 85% in neighbouring villages.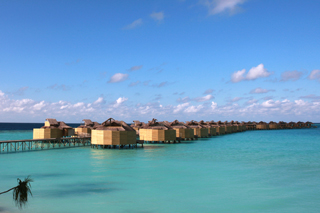 Six Senses Laamu, the Maldives – by far the most eco-friendly of all the Maldivian resorts, Six Senses Laamu stands out for its efforts which include their own protected turtle ranges, recycling facilities, an organic garden which is fertilized by compost from the resort's sewage plant and a state of the art desalination plant which provides still and sparkling water in all its villas. Fifty percent of profits from water sales go to charity to provide clean drinking water and the resort has built a school on a neighbouring island.
Freycinet Eco Retreats, Tasmania – entirely 'off the grid' on the Australian island state that started the world's first Green Party, these five star cabins and soon-to-open ocean studios are on a 1200 acre private 'Land for Wildlife' conservation area owned by two former Brits who emigrated to Tasmania in 2002 in search of a greener way of living. High on Mt Paul on Tasmania's iconic Freycinet Peninsula, Freycinet Eco Retreats has superb water views up and down the east coast of Tasmania and teems with native marsupials and birds.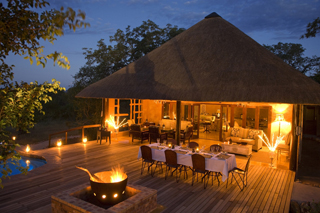 Garonga Safari Camp, South Africa – Garonga Safari Camp and Little Garonga are in the Makalali Conservancy on the edge of the Kruger National Park. Garonga's holistic philosophy, or rather that of its visionary owner Bernado Smith, is 'Safari for the Soul'. Here, 40% of all energy is solar, and even the kitchen is powered by a gas converted from waste food. Fruit and veg comes from its own organic garden or local suppliers. Free of plastic water bottles through its ingenious and unique 'Vivreau Water System'. Animals also reap the benefits of their green efforts, thanks to a water treatment system that cleans and pumps all grey water into a waterhole in front of the Camp to create a larger wetland – which of course results in superb wildlife viewing for guests.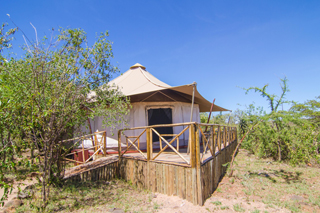 Ol Seki Hemingways Mara Camp, Kenya – Built on sound eco-friendly principles, Turquoise's all-time favourite safari camp north of the main Mara Reserve has devised an uncanny way of making fuel from cow dung. The camp kitchen and hot water showers use natural methane gas from locally produced cow dung collected by ladies from a Maasai village. An environmental silver rated eco-lodge, Ol Seki is small and intimate, with just ten ensuite tents. Located in the private Naboisho Conservancy, the camp has a much lower density of game viewing vehicles, and offers walking safaris, night safaris and off-road driving, with supremely memorable wildlife sightings.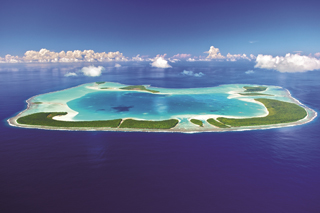 The Brando, Tahiti – the South Pacific's most luxurious private island resort, the dream of late Hollywood actor Marlon Brando, opened in 2014, entirely designed and built as a model of sustainable technology. As well as its long list of green credentials, rooms even come with 'coral-friendly' suntan lotion for guests.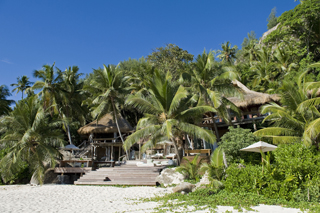 North Island, Seychelles – the epitome of a sexy, chic resort that can also do eco as well as it can do luxury, North Island accommodates just 11 couples. Truly a Noah's Ark, yet one that was also fit for a prince and princess, this acclaimed eco-tourism hideaway's ethos is to turn the environmental clock back 200 years through the rehabilitation and gradual re-introduction of many of the endangered Seychelles species.
For more green holiday ideas or information on any of the resorts or destinations featured, please visit our main site, call T: 01494 678400, or visit the Turquoise Holidays shop at 147 Northcote Road, London SW11 or The Stables, 4 Bakery Court, Beaconsfield.