At Turquoise, we're all about helping you to live the good life on holiday and nowhere in the Mediterranean says la dolce vita more than Italy. That's why we're thrilled to announce that the Amalfi Coast is the next stop in our expanding Mediterranean programme.
You've probably seen the pastel-hued houses that tumble down the craggy coastline of Positano splashed all over social media hundreds of times, but believe us when we say they're much better in the flesh. It's a coastline that will spark utter bewilderment as soon as you lay eyes on it, a stunning showcase of gravity-defying architecture and winding roads that serve up the best perspective. But the Amalfi Coast is far more than the postcard-perfect Positano and the mountaintop village of Ravello is the location of our first Italian hotel, Palazzo Avino. Ravello offers a taste of the Amalfi Coast's quieter side, a refreshing change of pace to ritzier Positano, and its slumbersome piazzas and manicured gardens are a tranquil setting from which to enjoy a coffee from one of its al fresco cafés.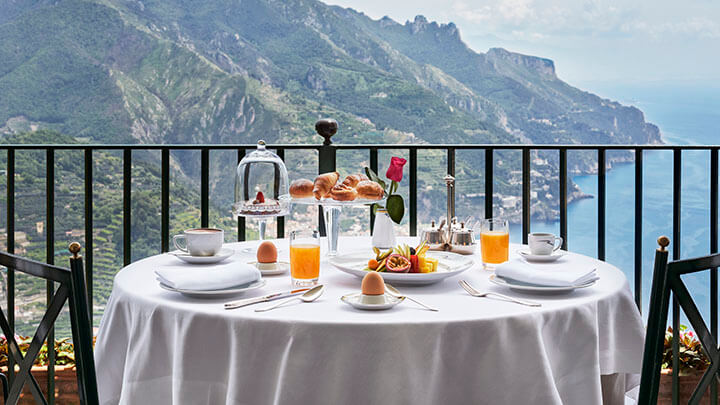 Completely in tune with the village's ambience, Palazzo Avino is the perfect place to base yourself and make the most of the Amalfi Coast. Known locally as the 'Pink Palace', the 12th-century Palazzo Avino is like a time capsule of a glamorous age that you thought had long since past, with its marble floors, fine fabrics and antique furniture. It's how the Amalfi Coast should be enjoyed – no wonder several wealthy families fought to occupy Palazzo Avino over the last few centuries. Now, we can help you step into their regal shoes.