As a nation we are obsessed by topical islands… whether it's our maritime past and traditions, or simply because we live on an island ourselves. We are simply drawn to the tiny specks scattered across the world's oceans. However, one question I am continually asked (especially by honeymooners) is – which is the most romantic island in the world? The only fair way to even start to think about answering this question is to draw up some simple guide lines. Although these will vary from individual to individual…my personal criteria are as follows.
Size Matters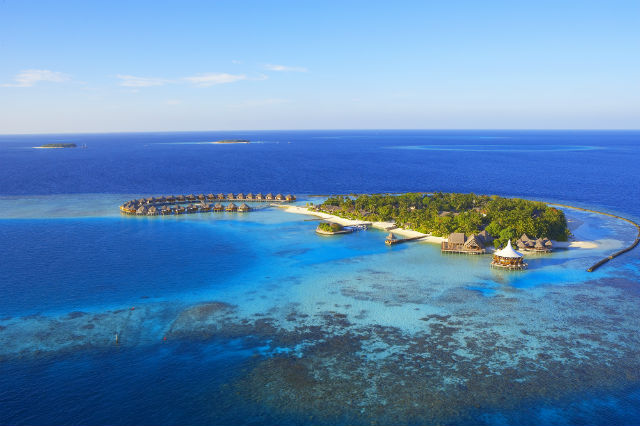 The island must be small… small enough for you to think you could own it! (Unlikely I know but I hope you get my point). Plus, small islands are often difficult to get to, and in my opinion a large amount of the excitement of getting to an island is in the journey and the effort to get there. Whether by helicopter, seaplane, speedboat or light aircraft…the journey adds intrigue, excitement & romance.
Location Location Location
Climate of course is another important factor. I am a tropical man… so swaying palms and powder white sand beaches must be accompanied by a blazing sun in order for the picture to be complete, and although there is a lot to be said for log fires and woolly jumpers – most red blooded males would go for a bikini clad girl rather than cashmere long johns! So tropical it is and I love the South Pacific. Tahiti and Her Island's, Fiji and The Cooks all are beautifully romantic. However, for those put off by the 24 hours + journey… the Maldives are a seriously sexy option for those looking for overwater bungalows a bit closer to home. The outer islands of the Seychelles also tick all the romantic boxes. Denis Island & North Island are personal favourites of mine… the latter is fit for a princess and is in fact where Kate and William honeymooned, but naturally you will need a Kings purse to stay here!
Lizard Island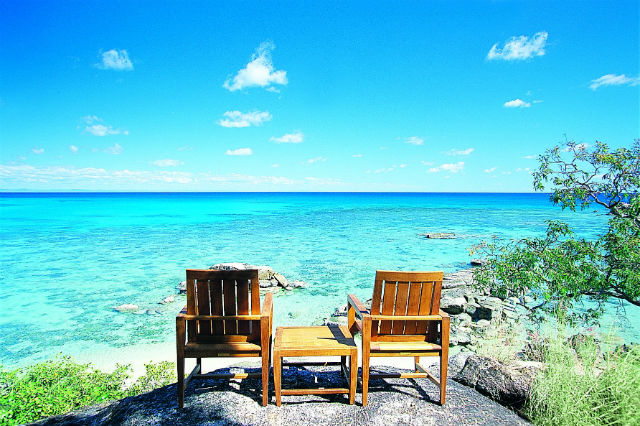 There is one island however which will always be my number one. Lizard Island, off the coast of Northern Queensland is my choice for the world's most romantic island. Robinson Crusoe chic at its absolute best… the island is guarded by a marine scientific station ensuring the longevity of the incredible Great Barrier Reef… and the beautifully appointed lodge boasts intimate yet exquisite rooms scattered along the beach and throughout the eucalyptus trees on the hillside. Huge primeval Monitor lizards roam the island, perfectly positioned to make you feel manly as you guide the one you love back to your room after dinner…fortified by a glass or two of crisp Australian Sauvignon Blanc of course! These are just some of the reasons I love Lizard Island… or maybe it is simply that I got engaged here.