Let your mind wander for a moment: it's you and your loved one with the roof down, wind in your hair and smiles on your faces as you pass mesmerising scenery. A road trip with your new spouse is an epic honeymoon in the making and, in many ways, is the best way to start married life: care-free, fun and romantic. Here are some of our top road trip honeymoons…
California
The Golden State was just made for a road trip. It's big, beautiful and brimming with a rich bounty of things to see. Motor along the southern slice of its coastline and you'll bounce between many of its captivating cities, including the surf-bum vibes of San Diego, Hollywood glamour of Los Angeles and Santa Barbara – America's answer to the French Riviera. Continue up California's fringes and you'll drive along Big Sur, a craggy unspoiled coastline which has long been regarded as one of the world's most scenic roads. The bohemian aura of San Francisco lies in wait on the other side – another great city to explore. Set your sat nav to venture inland and the joy continues, from the sun-dappled vineyards of Napa and Sonoma valleys to the epic wilderness of Yosemite National Park and the yawning desolation of Death Valley. A Californian road trip is the best way to start married life, an adventure where you'll feel like you're living the dream.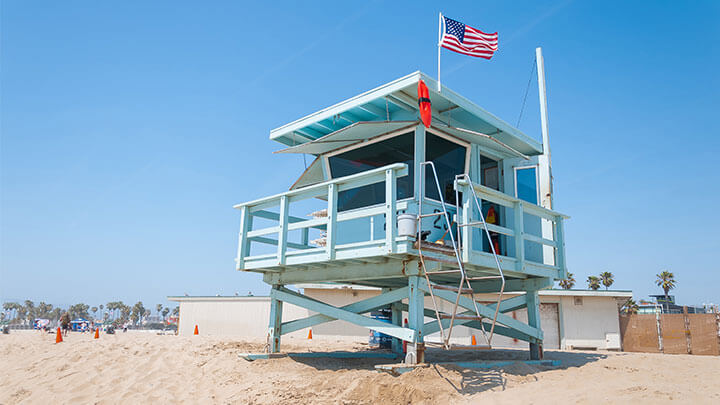 New Zealand
One day you could be driving beneath vertiginous snow-capped mountains and the next, surrounded by pristine rolling countryside. New Zealand is a country that offers extraordinary scenic diversity on a near daily basis, where you'll wake up on your hotel or campervan with a different view each morning. In just two weeks, you could be spotting sperm whales off the coast of Kaikoura, admiring the golden coves and gin-clear waters of Abel Tasman National Park, gasping at the icy beauty of Franz Josef Glacier and enjoying adrenaline-pumping activities in New Zealand's adventure capital, Queenstown. Of course, this just scratches the surface of what this beautiful country can offer and you can tailor your trip to include other enchanting corners, such as the Maori culture of Rotorua and the eye-popping fiords of Doubtful and Milford Sounds.
Australia
Australia is so big that it boasts a number of incredible road trips around different parts of the country, so you can pick one for your honeymoon and then do another on a different trip later on! The Great Ocean Road is the most famous of the lot, passing craggy sun-bleached craggy cliffs and glorious beaches as it traces Victoria's coastline. It's home to the Twelve Apostles, a collection of limestone stacks which are just some of the stunning rock formations in Port Campbell National Park. However, the Great Ocean Road forms just one section of the Great Southern Touring Route and once you reach its western end, you can head inland to discover rich gold-mining heritage and wonderful wineries. Elsewhere, the Gibb River Road in Western Australia cuts through the heart of the Kimberley region, where rust-red plains are studded with boab trees, freshwater crocodiles patrol rocky gorges and fossils can be found in its ancient cliffs.