Despite the Olympics coming to a close on Sunday evening with a fabulously produced display of British fashion, music and culture, the Olympic spirit is still very much present in the Turquoise office. Not only has London 2012 been a celebration of exceptional sporting talent from across the globe, it has highlighted the diversity of culture, heritage and personality of all the nations involved.
Somehow, the unity created between the athletes and competing nations during the games has made the world seem a little smaller… putting countries on the big stage which perhaps have previously been overlooked, not only as threats to the medal table but also as destinations of interest to  the British traveller…
One area of the world which particularly shone throughout the games and especially in the athletics is the Caribbean. A stunning archipelago of 35 countries and over 7,000 palm fringed islands which have produced some of the best athletes in history. To mention a few of the highlights from this years games…Usain Bolt, the fastest man on earth winning not one, not two but three gold medals for Jamaica, The Bahamas taking gold for the 4x400m men's relay and perhaps our favourite moment… when 19 year old Kirani James won Grenada's first ever gold in the 400m sprint!
Now more than ever is the time to visit this gorgeous destination and experience the culture and lifestyle which bred so many Olympic champions…who knows – you may even bump into Bolt in the local Jamaican nightclub! The Turquoise team have been on the case to put together some fantastic itineraries and holiday ideas, from island hopping tours, sailing trip and pure sun soaking to wellness breaks and spa retreats to rejuvenate the body and clear the mind.
Don't let the Olympic blues get you down….call Turquoise now and plan your next adventure!
For more information on Caribbean holidays – https://www.turquoiseholidays.co.uk/
Just a few photo's from the Turquoise Teams Olympic adventures too!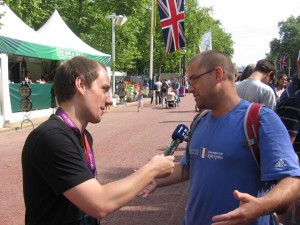 Jonty mid interview with a Serbian radio station at the Marathon
 Michelle at the Hockey..Team GB just warming up!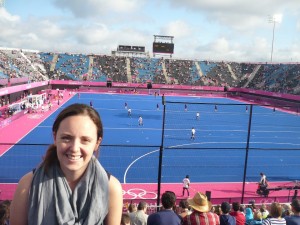 Jonty's son Tommy and his cousin Luke on duty at the Marathon!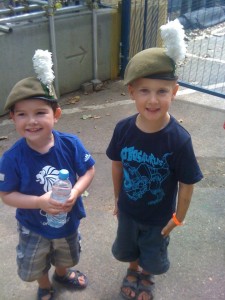 Lou at the Men's marathon 21 miles in!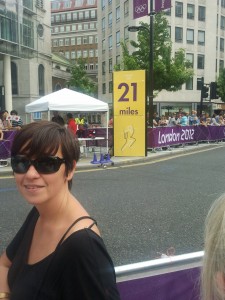 Petra & Billy in Olympic Park before the althletics