The Maldives is one of the most luxurious holiday destinations in the world. Boasting whiter than white sands, crystal clear turquoise waters, an endless array of unique experiences and an underwater world unlike any other, it's no surprise that the Maldives continues to rank as one of the most sought after holiday destinations in the world. Recently, we sent luxury travel blogger Maggie from Planes & Champagne, over to the Maldives for her first Turquoise experience. Here she shares with us why the Maldives needs to be added to the top of your bucket list!
1. An Awe-inspiring Touchdown
After landing into Male', guests are transferred to their resorts in one of two ways. Via seaplane if your Atoll is located further afield or via speedboat if your resort is within reaching distance from the capital. Both modes of transport are equally fabulous and unique in their own right. If you're travelling via seaplane then you'll be wowed with breathtaking turquoise views from above and if you're travelling via speedboat then you'll experience your very own James Bond moment. Either way, you'll arrive at your resort in style and wishing you could do it all over again!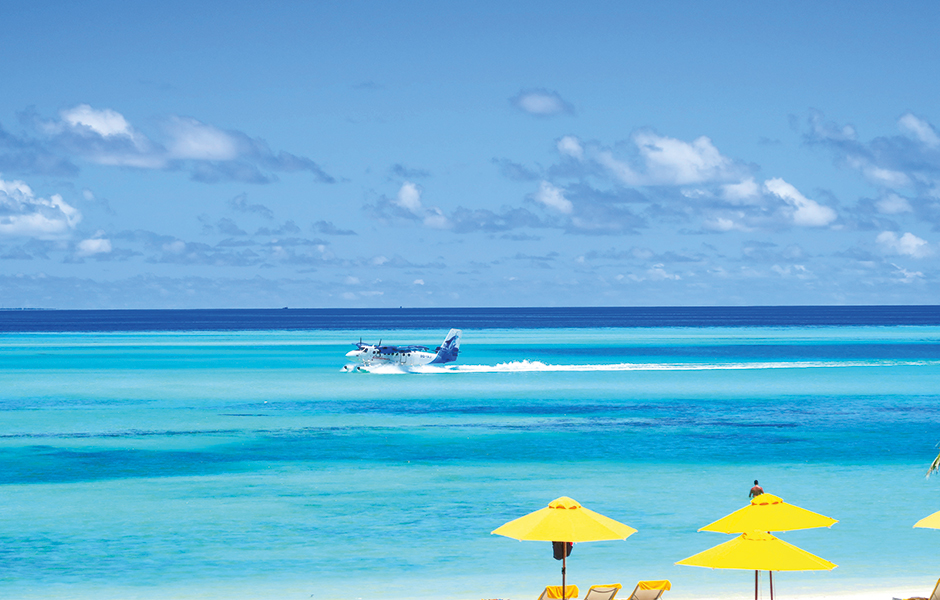 2. Maldivian Traditions
Local traditions will leave you questioning why on earth it took you so long to visit the Maldives. Whether you're serenaded on arrival by live singers, greeted with a 'welcome to paradise' cocktail, or you've attracted the attention of the 'coconut man' on the beach, you're guaranteed to experience wonderful new traditions, leaving you with the most unforgettable memories.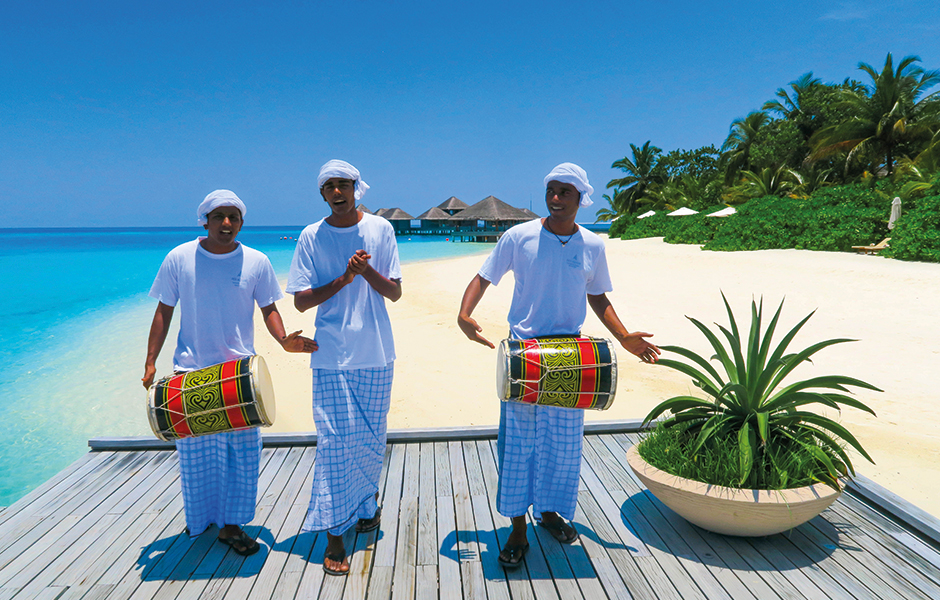 3. Turquoise Waters
There's turquoise and then there's turquoise, and for me turquoise waters never get old! Of all the fantastic holiday destinations around the world, nowhere quite lives up to the  crystal clear turquoise waters and whiter than white sands of the Maldives.
4. Villa Life
Whether you're dreaming of relaxing in a beach villa or you're hankering after an overwater villa, the Maldives can offer you the very best of both worlds. If you're finding it too difficult to decide between the two, then why not experience both?!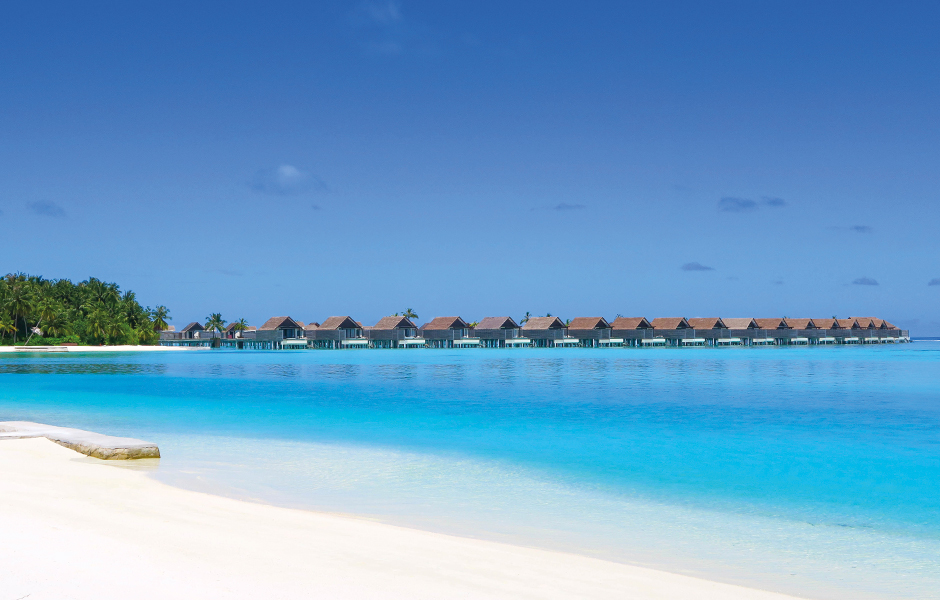 5. Destination Dining
With so many wonderfully secluded spots, destination dining doesn't get much better than a romantic dinner for two in your very own private overwater cove! Whatever your taste, you're guaranteed to find a destination dining option to suit.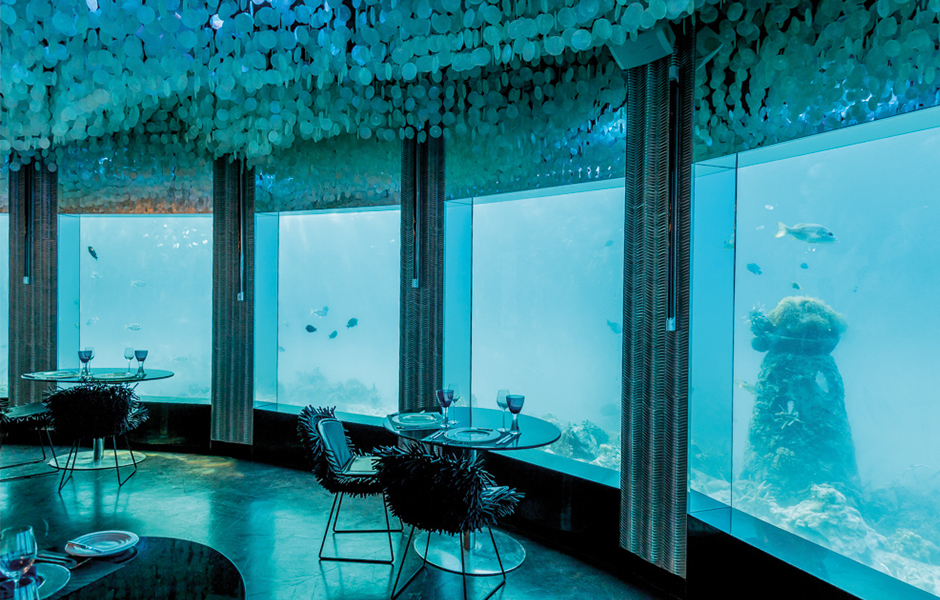 6. Sunrise Yoga On The Beach
Nowhere quite lives up to sunrise yoga on the beach quite like the Maldives. I was fortunate to experience this at Huvafen Fushi and its a wonderful experience which all luxury resorts in the Maldives cater for. So what are you waiting for!? Give it a try because it really is the most incredible way to kick start your day.
7. Sea Life
The sea life is abundant in the Indian Ocean, so if you love snorkelling or prefer the deeper depths of the ocean then you're in for a treat. Many resorts have their own coral reef which means you don't need to venture too far to explore the tropical sea life. If your resort isn't blessed with a coral reef then fear not because there are some fantastic snorkelling and diving day trips that your hotel can arrange for you.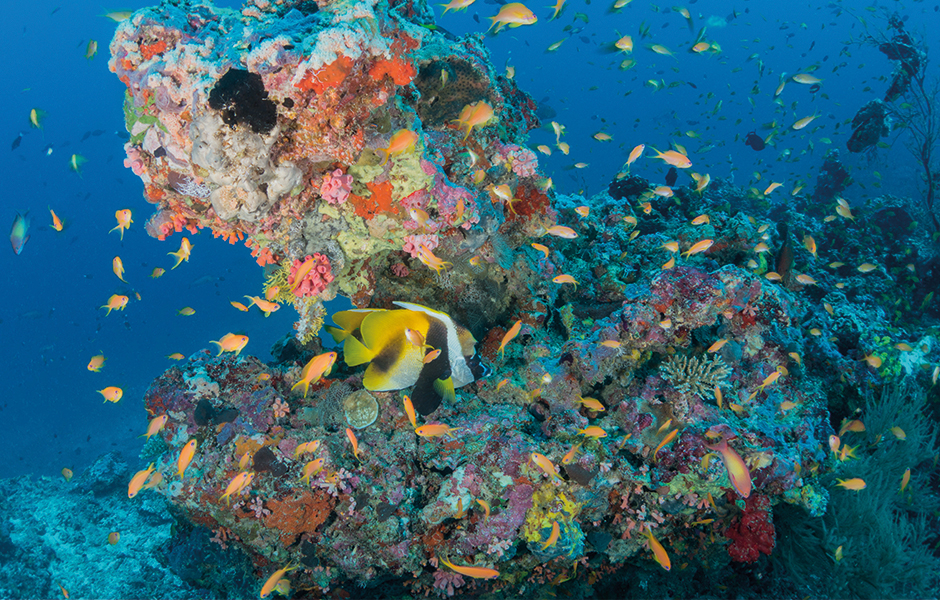 8. The Food
Eating delicious food is one of the best parts about going on holiday because you have a wonderful excuse to over indulge. The Maldives is home to some of the freshest fish and seafood restaurants your taste buds will ever encounter. So all you need to do is  sit back, relax, eat, drink and repeat!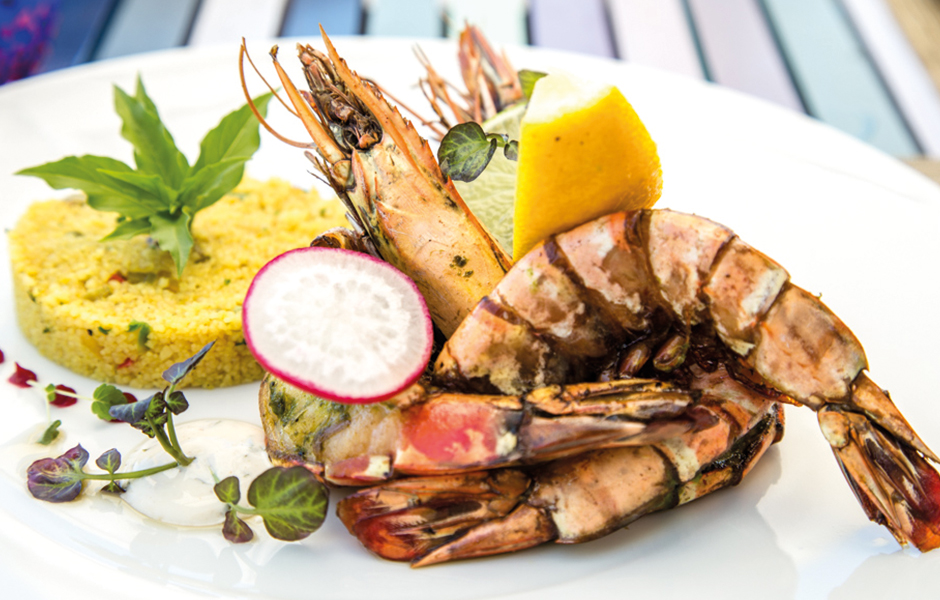 9. Sunsets
The sunsets are spectacular and unlike any type of sunset I've ever witnessed. The jaw dropping hues of pinks, purples, oranges and blues will have you re-living the moment in your mind every single day.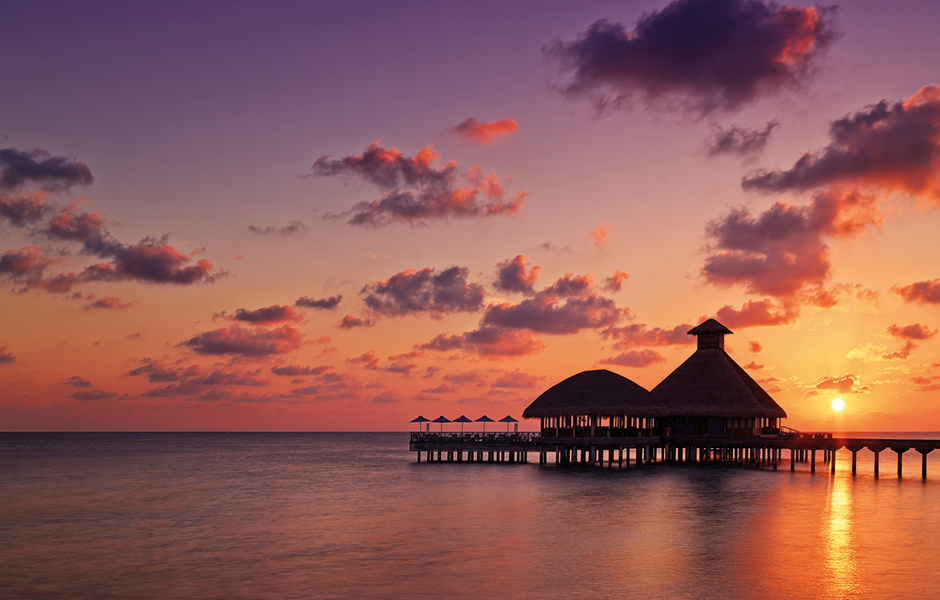 10. Unique Underwater Experiences
Nowhere offers unique underwater experiences quite like The Maldives. During my stay at PER AQUUM Niyama and Huvafen Fushi, I was able to experience underwater dining, an underwater glow party and a spa treatment at the World's First Underwater Spa! All three experiences were unique and fabulous in their own right, leaving me with memories I will cherish forever.