This month we are delighted to welcome back our wonderful Indian Ocean Product Manager, Lisa Mason, who not only has to returned to us from a year on maternity leave but from a few days in Mauritius, where she attended the re-launch of Heritage Le Telfair. Lisa has travelled the world and seen a huge number of our nearest and dearest partners, so we were thrilled to hear a glowing report from this Mauritian gem's recent renovations, it seems the Heritage team have pulled out all the stops to ensure the hotel is looking better than ever. We first catch up with Lisa on all things new and then we've shared a quote from one of our lovely clients Ian, who recently visited the hotel on his Turquoise family holiday.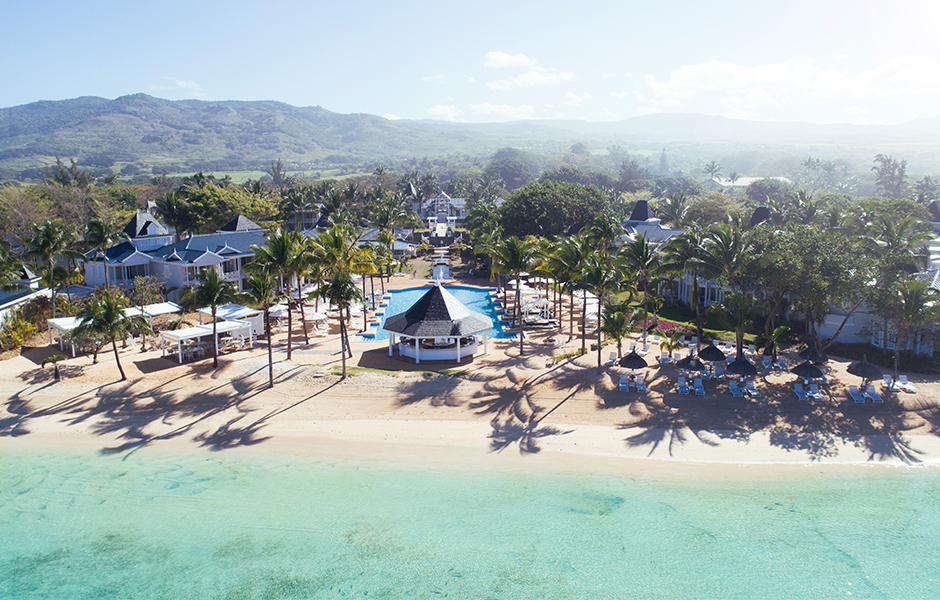 Lisa, if you could describe the new Heritage Le Telfair in three words what would they be? Dreamy, Peaceful, Luxurious
What are the major changes that have happened during the recent renovation? The former rooms have all become suites so they are much more spacious than they were. They have also updated and refreshed the design and style of the rooms, giving them a much more contemporary feel. The reception area in the main part of the hotel has been opened up so you have amazing views over the pool and beach. Le Palmier restaurant has also moved location, it is now the other side of the pool to where it was before, creating a wonderful inside/outside dining experience.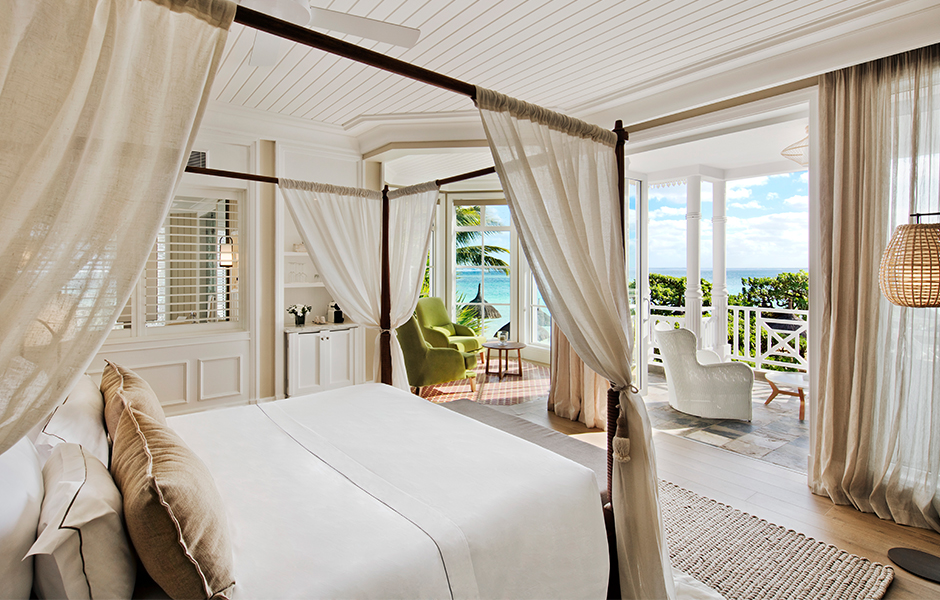 Would you say the property is better for couples or families, or both? Le Telfair ticks the boxes for both couples and families. It is rare that you find a hotel which can cater and cope for families, without disturbing couples and vice versa. However, I would say that it's all down to time of year and during school holidays…couples looking for peace and quiet might want to stay elsewhere… not that it is an issue at all, it's really clever how the different areas of the property are split. They have amazing facilities for children and it's incredibly romantic and peaceful too
What is the beach like at Le Telfair? The beach is gorgeous, it was widened during the renovation and it's really long so good for those who love walking. It truly is a palm fringed, golden sand, turquoise water paradise that you would picture when thinking of the Indian Ocean.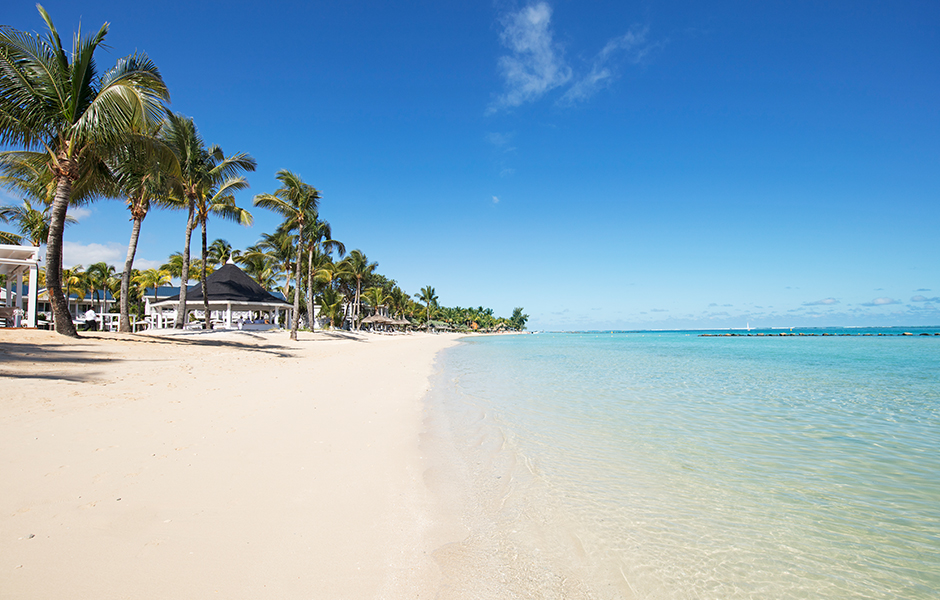 Which restaurants did you eat in and what was your favourite meal? One night we ate in Annabelle's where we had a delicious Indian style buffet and the other we ate in Gin'ja, which serves super fresh and amazing Sushi!
If you could choose one spot you'd recommend for a sundowner where would it be? The Chateau – a former sugar plantation building with a beautiful setting looking out over the gardens
Do they have good facilities and activities for children of all ages? Yes. C Beach Club is fantastic and caters for all ages. It is one of the only hotels in the world which accepts babies from 0yrs without parent supervision or extra costs. For older kids there are tailored activity programmes, endless water sports and excursions out of the hotel, such as quad biking in the Frederica Nature Reserve. They are also really well equipped for baby bits and bobs – you can pre-order nappies, bottles, wipes etc… so you don't have to take it all with you.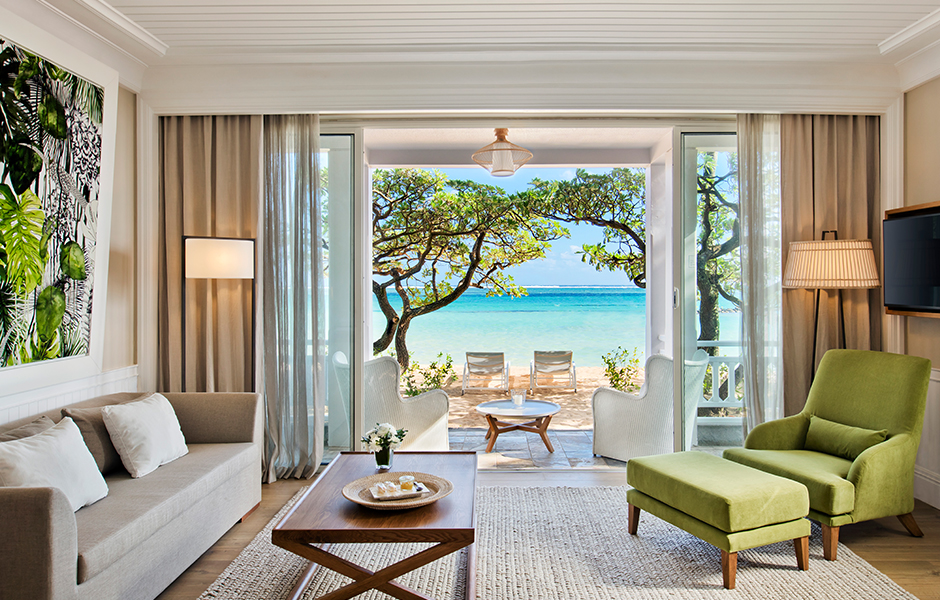 Did you get to do any activities or excursions whilst you were there? Is there one in particular you'd recommend? We took a helicopter tour to the north of the island which was truly incredible. The ultimate way to see the flora, fauna and topography of Mauritius.
Finally, could you quickly summarise where Heritage Le Telfair is on the island and the logistics of getting there? Any top tips on time of year to go? The hotel is located on the south west coast, approximately one hour by car from the international airport. October to March is the best time to go weather wise and there can often be a lovely warm tropical breeze, popular with sun tanners and kite surfers alike! British Airways fly directly to Mauritius, or you can fly via the middle east.
A recent review from Ian, who visited Heritage Le Telfair with his family in October 2017
We had simply the holiday of a life time.  Everything was just first class from all the help Turquoise gave me in researching, planning and even down to the travel pack and luggage labels which the family loved. The hotel and its refurbishment are superb, everything immaculately clean and service excellent. So glad we decided to go for the beach front suite and room as the view was simply stunning, definitely worth the money.  I would highly recommend a few things;
1. The Gourmet Bliss, all-inclusive package (fantastic value and access to all restaurants / facilities with champagne / cocktails (including CoCo Shack at Heritage Awali next door which the kids loved). 
2.  Book the restaurants in advance as they get busy.  Our favourite was Ginja and the Chateau but the girls like Cyan due to the puddings! The booking system opens three weeks before arrival.
3. The 30-minute helicopter tour which leaves from the helipad at the resort – only 4 seats, an incredible experience.
4. The speedboat trips – we did a day and a half of Lifestyle Boating Mauritius. The guys and service on this were fantastic, especially on the full day trip where you have your own private BBQ on an island with Snapper, Scorpion fish, Chicken and sausages, followed by lobster tails and banana flambé. We also saw and followed 2 hump back whales and swam with both Bottlenose and Spinner Dolphins on the way – it was incredible. 
5. The Frederica Reserve Quads were also great fun.
6. We also did the spa; the Couples Spa experience was fab.
I could rave on about lots …even the shuttlebus used around the resort was a brand new Range Rover…  which gives you a perspective on the hotel! The family loved it and it really delivered the holiday of a life time.  My daughter's social media messaging service said it all really when a friend posted "you are living the life" as we sped along the coast in a speed boat.
Want to experience Heritage Le Telfair for yourself? Enquire now.