The Raffles Hotel in Singapore has been cast to the forefront of the global news in recent weeks … not only because the hotel is celebrating its 125th anniversary this year, but because the Duke and Duchess of Cambridge stayed at the luxurious resort as part of their Diamond Jubilee Tour through Asia. Declared as a National Monument in 1987, Raffles Hotel is one of Singapore's most graceful and iconic landmarks.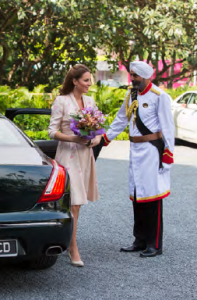 It was 125 years ago in 1887 that Raffles Hotel Singapore first opened its doors to welcome its first guests, almost totally unrecognisable, having started out as a 10-room bungalow. 125 years on, the hotel is globally-renowned with its prestigious status and influential name.
In honour of Raffles 125th anniversary, the iconic Long Bar at Raffles Hotel Singapore has created a brand new Champagne sling, appropriately named the '1887'. Exclusively bottled to mark this milestone, the '1887' is a subtle twist on the legendary Singapore Sling that uses the limited edition Billecart-Salmon Brut Réserve Champagne as a base. The recipe for the high precision cocktail is a closely guarded secret however its creator, Randolf Velasco, has revealed that Gordon's Gin, Cointreau and essence of orange, lemon and lime are all key to the making of this unique, one-of-a-kind sling! Exclusively available to Raffles Hotel's, this utterly indulgent and mouth-wateringly delicious cocktail is too good to pass up!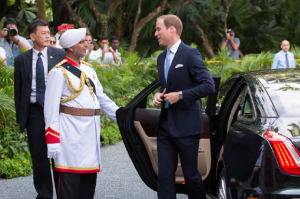 Despite the passing of time and the changing of eras, the heritage and culture of Raffles Singapore remains untouched and the historical stories of the established resort are relished. The hotel manages to effortlessly exude timeless elegance and an abundance of colonial charm! To honour this feature, Jaeger-Le Coultre has created an exclusive engraving – "Raffles Hotel 1887-2012 Singapore" – that will forever personalise the Gents' Reverso Grande Taille and the Ladies' Grande Reverso Ultra-Thin watches. Capturing this legendary milestone with such an inscription makes the classic double-sided Reverso watches timeless symbols of style, rather like the Raffles Hotel itself.
For more information on visiting Raffles Singapore and being a part of the incredible 125 year anniversary celebration, please feel free to visit this link to our website:https://www.turquoiseholidays.co.uk/singapore/accommodation/hotels/raffles