Discover the hidden secrets of Authentic Arabia in Oman… Where modern-day living blends seamlessly with long-standing traditions.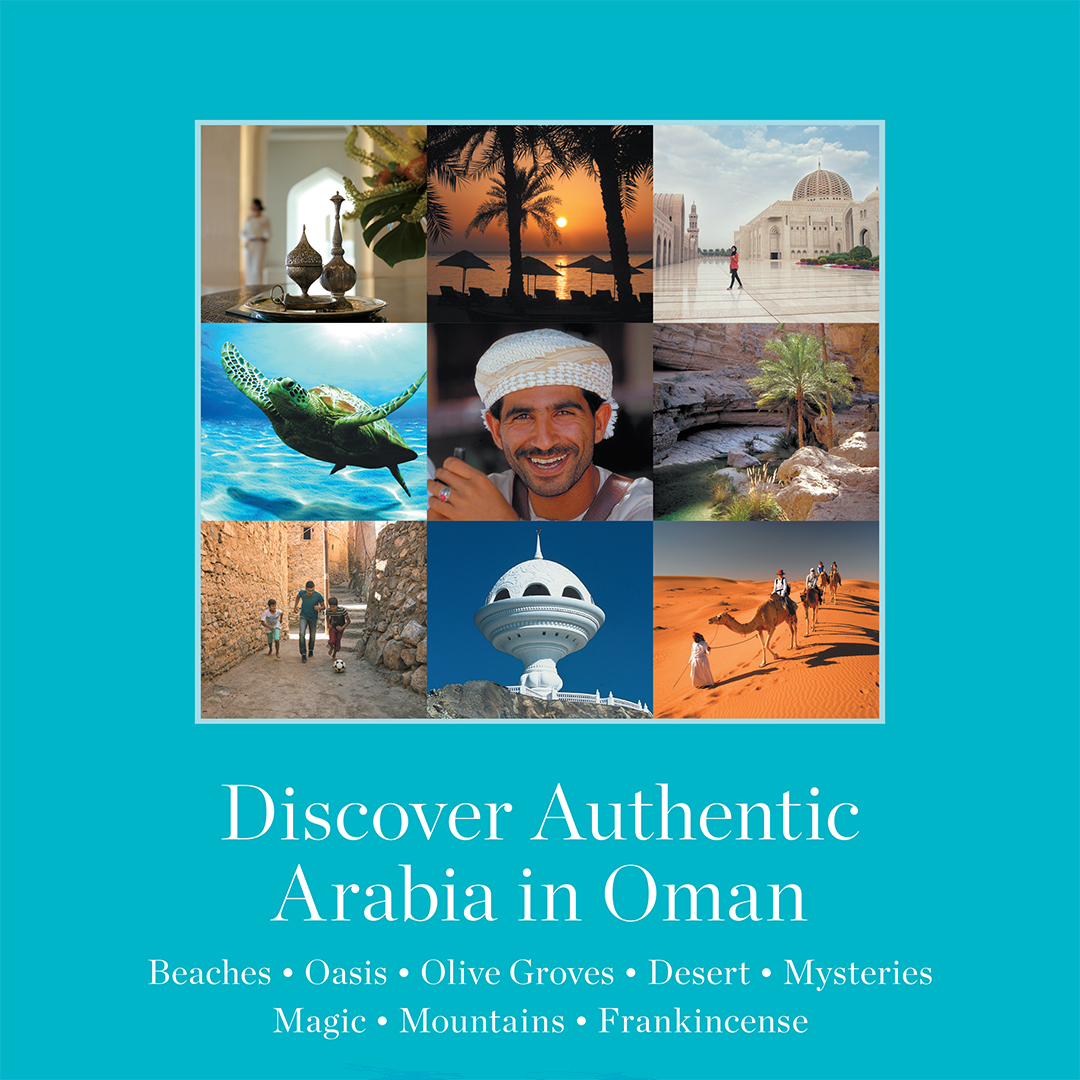 Beaches & The Sea
If accommodation at sea for a night or two floats your boat, why not sail away with Oman Charter on its eight-person catamaran? The stunning Daymanyiat Islands nature reserve is a relatively new discovery for tourists, and you may still be lucky enough to have the bay to yourselves – apart from the local hawksbill turtles and abundant birdlife.
Oasis
The sourthern slopes of the Hajar Mountrains, which drop for more than 3,000mm straight into the Gulf, are famous for their oasis villages and date groves. They are in stark contrast to the sand dunes of the sparsely populated Wahiba desert.
Date Palms
Date palm is the primary agricultural crop in Oman. Oman is the eighth largest producer of dates in the world!
Rose Water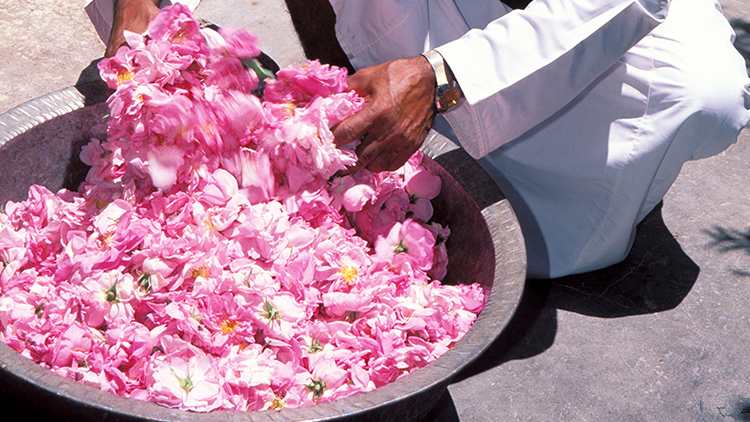 Oman is home to one of the purest rose waters in the world, produced from the finest fragrant damask rose found atop the mountains of Jabal Akhdar in Al Dakhiliya region. You will be fascinated to watch how the is beautifully produced.  It is said the petals are plucked before dawn when dew still lies on the bushes, for the oil to be it's most intense. (The best time to visit Oman for Roses is in April.)
Olive Groves
Oman's olive trees can be found in the North East of the Sultanate, where similar climates to Mediterranean countries are enjoyed. A wide variety of very special olives can be found. The first trees were planted in 1994, and others have followed since. Olive oil harvest usually occurs in August. there is good demand for the Olive Oil from Oman!
Desert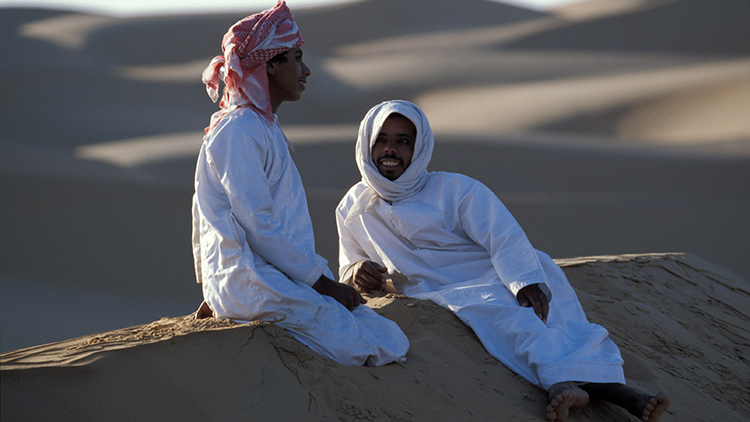 West of Sur, the vast Wahiba desert of undulating sand rises up to 200m.
An off-road, roller-coaster ride across the ever-changing dunes towards the Desert Nights Camp will have you screaming with excitement.
Magic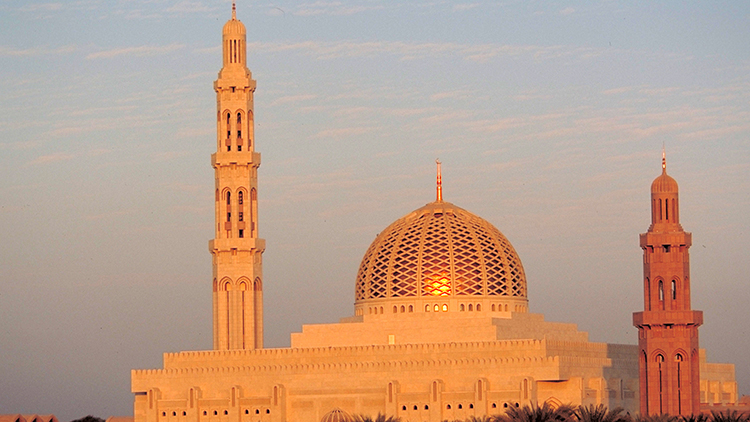 The Grand Mosque, built by Sultan Qaboos in the late 1990's is one of the most magical attractions.
Mountains
The Hajar Mountains offer a rocky and rugged terrain, they provide a real challenge for any hiking enthusiast. They are located in North-Eastern Oman and the eastern United Arab Emirates. They are truly spectacular, you will take an off-road guided drive to get a feel for the mountains, or embark on an amazing hike!
Frankincense
Qasr Al Alam Royal Palace to Al-Riyam park is where you will find a huge white frankincense burner. There are many uses for Omani frankincense, some believe you can burn it to repel snakes., some use it as a gum breath freshener, even pregnant women have been known to nibble on it, but it is most widely used for its beautiful biblical aroma.
When to go?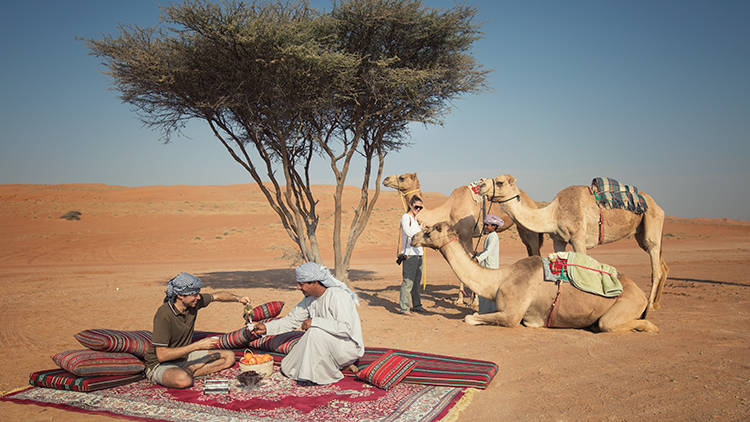 The best time to visit Oman is between September and May. June, July and August are particularly hot, but no hotter than Dubai. Rainfall varies according to the region but stays low throughout the year.
Good to know…
Oman offers a treasure trove of experiences for families. It's sunny, clean and safe, with very little crime, it is exceptionally friendly, with more than half the population speaking English.
Find out more about your holiday to Oman today