Although Turquoise Holidays don't cover New York specifically, it is great for a dual centre if you wanted to connect it with the Caribbean or our newest addition to the portfolio, California.
I have been to New York many times and feel lucky enough to know it as well as my home town. It is easy to hit all the main sights, but once you've ticked all the tourist spots, what else is there to do? Here are my personal suggestions to keep you occupied for 3 nights in one of the best cities in the world….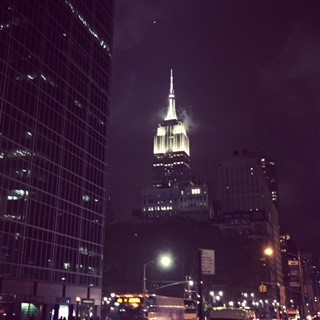 Landing at JFK airport, when you get a taxi into Manhattan there is a flat fee of $52 plus tolls and a tip, so expect to pay around $70. If you get a day flight to New York, you will probably be at your hotel early evening, so why not go for a cocktail up at Bar Sixty Five, which is on the sixty fifth floor of the Rockefeller centre. Although I would recommend going to the top of the Rock, going to a roof top bar is fabulous for amazing views of Manhattan all lit up.
If you are coming from the UK, the chances are, you've been awake since the crack of dawn! Why not head up to Central Park for a run, it is a fantastic way to see the park, and I love running with all the New Yorkers; you really feel like you are a part of the community.
For breakfast, although it can be slightly touristy, check out Pershing Square. It is a proper American diner serving up amazing food and was also featured in the Tropicana adverts! The handy thing about Pershing Square, is that it is just across the street from Grand Central Station. The main hall of Grand Central Station is beautiful, it needs no explaining. Take time to look around all of this architectural beauty, and then pop up to the Apple store for a Grand Central selfie on the steps.
Walk over to the High Line. Not only is the High Line great, it is a really easy way to get from Midtown to the Villages. You walk on the old elevated railway line, it has been incredibly well restored and the view over the Manhattan skyline is awesome. Once you come down from the High Line, head to Chelsea market. I love the quirkiness of Chelsea market, I always go to the fish shop for a couple of prawns and take in the hustle & bustle of the market.
The Villages are fantastic for exploring all the different areas such as Chelsea, Meatpacking District & Soho. Head to the Magnolia Bakery on Bleecker Street in the West Village, these are the best cupcakes and this was also the cake shop that was featured in Sex & the City! I think this whole area is the best for boutique shops and fantastic bars & restaurants.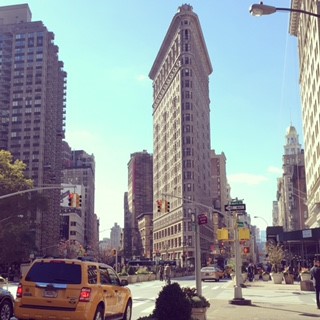 Still heading south, you can make your way to the One World Trade Center to visit the site of the Twin Towers. The Memorial Plaza gives a real sense of calm even amongst the chaos of traffic surrounding it. A great free boat ride is the Staten Island ferry, it goes from down by Ground Zero so it's a good one to tie in with the memorial, which is a must. You get a great view of the Statue of Liberty going out (sit on the right) and then the Manhattan skyline coming back. You have to get off at Staten Island, but just walk round and get straight back on (there is nothing to see there). It is best to do this outside of the morning/evening rush hour.
Shopping goes without saying in New York and an experience in itself; not only are there fantastic boutique stores that I mentioned earlier, but some of the original old stores are great, such as Macy's, Saks & Bloomingdales. My favourite thing to do if visiting New York around Christmas time is to watch the light show on Saks, this is spectacular. Macy's offer a tourist discount of 10% in store, you can receive this by going up to their Visitor centre on the Mezzanine level.
If you want to see a show on Broadway, I would recommend getting your tickets from one of the TKTS booths where you can get 50% discount. There are a couple of these booths located, but it is best to download the TKTS app as you can see which booths have which tickets as they don't all offer the same. The app is fantastic as it also tells you the wait times of the queue.
For a classic afternoon tea, I went to the St Regis. Having recently visited the St Regis in Mauritius, I wanted to see where the original one was that John Jacob Astor founded. The hotel is beautiful, and holds so much history; there are cabinets downstairs that have lots of interesting memorabilia. Afternoon tea itself was amazing and the service was exceptional. If you don't want to come here for afternoon tea, come for a Bloody Mary, as it was here that this cocktail was invented.
One of my favourite restaurants in Manhattan is Tao. It is Asian fusion, it always takes me forever to decide what to eat here as everything on the menu sounds amazing! The style of the restaurant is dark woods, with lots of Chinese, Thai & Japanese artifacts, including a huge Bhudda. Make sure you book beforehand though.
Another great restaurant I have recently been to is Maloney & Porcelli which is just off 5th Avenue on 50th street. If you reserve it in advance for a table 8pm or after, you can opt for the Wine dinner, which is great value at $85 as it includes a starter, main course, desert, prosecco on arrival and unlimited wine. I normally avoid things like this, but it wasn't a set menu and the wine was lovely, I had a beautiful New Zealand Sauvignon Blanc.
Aside from Central Park, Manhattan has stacks of other parks, Bryant Park & Washington are a couple of my favourites. These parks are lovely spots to grab a take out coffee, sit and take it all in. The thing about Manhattan is that you don't necessarily need to pay for a pass to see all the sights or do a bus tour, just walk around, and in doing so, look up! There are so many amazing buildings; the art and architecture is wonderful and no matter how many times I go to New York, I am always awestruck.