One of our favourite off-the-beaten track safari lodges in northern Kenya, Ol Malo, has introduced some utterly romantic ways to spend your African Honeymoon on the edge of Romance! :
1 – Helicopter Flight
Take a flight in Ol Malo's little helicopter, flown by bush pilot extraordinaire, Andrew Francombe (who grew up at Ol Malo – and in fact, got married there himself and knows every nook and cranny of the landscape) and explore the far reaches of Kenya's north. At dusk, enjoy a sundowner on a rock in the middle of nowhere with a view to everywhere! Round off the day by sleeping out in Ol Malo's lightweight chopper camp under a blanket of stars!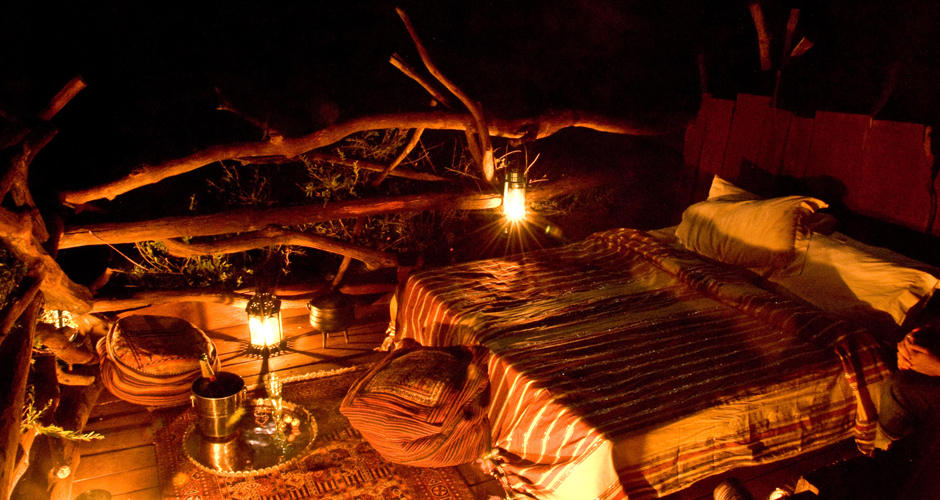 2 – Treehouse
Spend a night in Ol Malo's utterly romantic treehouse overlooking a waterhole. Snuggle up and go to sleep listening to Africa's nightlife and star gazing to your romantic heart's!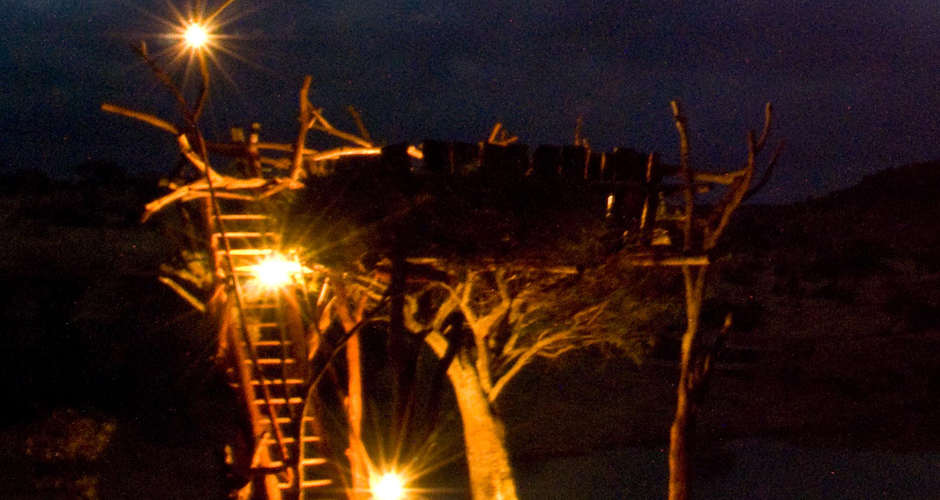 3 -Heart shaped bath
Indulge in Ol Malo's heart-shaped love bath perched on the edge of the cliffs whilst sipping bubbles and watching the last of the sun's rays slip behind the valley!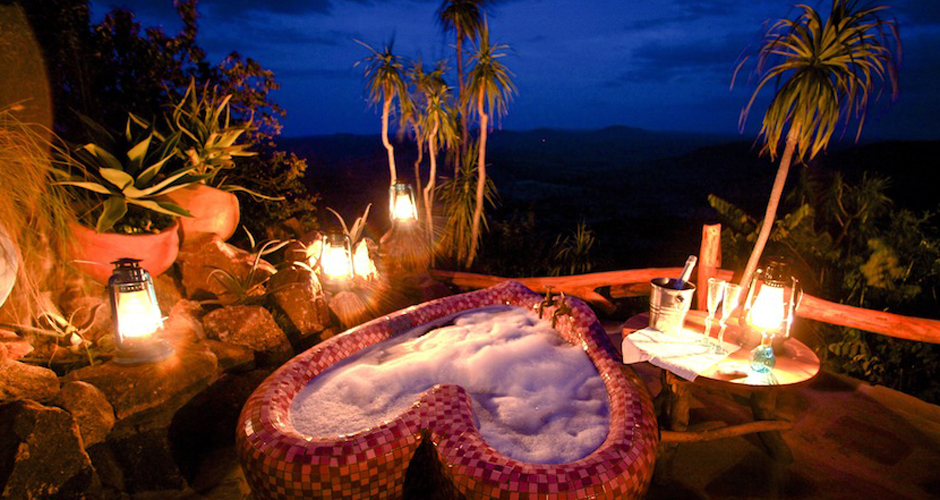 4 – Private Romantic Dinner in the Bush
You will be surrounded by the sounds of Africa ….honeymoons simply don't get more memorable or romantic than this!
2016 is the year for pushing your honeymoon to the edge of the African wilderness …and you will leave part of your hearts in Africa forever!