As she rides the swells of the Southern Ocean, Australia's smallest and southern-most state conveys a precious cargo of plants and animals.
In many parts of Australia, wildlife has suffered massive decline. However, because of their isolation, many of Tasmania's species remain in robust fettle.
You can't throw a possum in Tasmania without hitting a wallaby. It is an island where you can see the devil in the flesh (or maybe something else's flesh) and spot the spotted-tailed quoll. As far as wildlife goes, there is nowhere on the planet like Tasmania.
Before moving to London I managed Bonorong Wildlife Sanctuary, an animal rescue and wildlife tourism facility near the state capital Hobart. Working there helped me realise just how precious Tasmania is.
N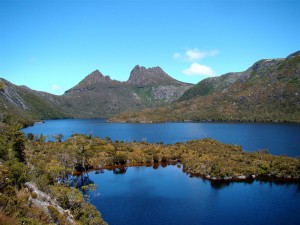 othing at Bonorong would delight me more than the joy on the faces of guests when they came face-to-face with their first kangaroo. Similarly, I loved the awestruck silence as visitors to the Sanctuary watched a Tasmanian devil, a creature with one of the most bone-crushing jaws on Earth, crawl into a keeper's lap and commence sucking their thumb.
Most Tasmanians wouldn't think twice about a wombat taking her evening stroll. But I bet you would.
The reaction of the guests impressed upon me (a life-long Tasmanian) that there was something special about the animals I had grown up with.
I will never forget that lesson.
In Tasmania nowadays many tourism operators are conducting tours based around a sensitive and extraordinary interaction with Tasmania's wild country and animals.
Here are a few very honourable mentions:
Bonorong Wildlife Sanctuary (www.bonorong.com.au) – Call me biased but I don't care. Bonorong is a true wildlife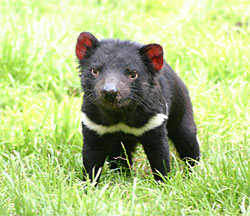 sanctuary. In the past two years, 28-year-old Director Greg Irons has established Tasmania's only 24hr wildlife rescue service. They responded to in excess of 4000 calls for help in the past 12 months. Animals are rescued, rehabilitated and released. The experiences they offer – from day-time feeding tours to fully private night time explorations – will take you closer to wildlife than you will get anywhere else.
Rob Pennicott Wilderness Journeys (http://www.brunycruises.com.au) – I can't say anything about Rob's boat trips that hasn't been said before. They are award-winning, exhilarating adventures around one of the most spectacular coastlines on the planet crowded with seals, dolphins, whales and eagles. Plus Rob just devoted three months of his life to sailing around Australia in order to raise $275,000 to cure polio – what a bloke.
Tarkine Trails (www.tarkinetrails.com.au) – The Tarkine is Australia's real undiscovered jewel. Covering half a million hectares, the sheer enormity of this remote wilderness is daunting. Tarkine Trails will take you right into its heart. And you'll do it in style, luxury guided walks through one of the world's great ancient rainforests. Tarkine Trails is an absolutely hot tip for those who want to do something a little off the beaten track. They are also help to save the Tasmanian devil via the Save the Tasmanian Devil Project.
This is a little taster of the huge range of eco-tourism experiences Tasmania has to offer. They are generally exceptional. However, there is one thing they all have in common – passion.
And I'm sure they would tell you the same thing I will tell you. It is the look on the faces of our guests that keeps us going.
It is you guys that remind us how special our island is and you guys that help us to keep it just the way it is.
So, on behalf of all Tasmanians,
Thanks for coming.
Karl