Planning a romantic escape can be a time consuming and difficult process…not because it is a chore, but because there is just so much choice! Depending on whether you are looking for some well needed R&R, an exciting journey, a new experience or just somewhere far far away from everyday life…we have put a rather unusual list together for you, to help and inspire and get the pulse racing!
1. Tom's Cottage, New Zealand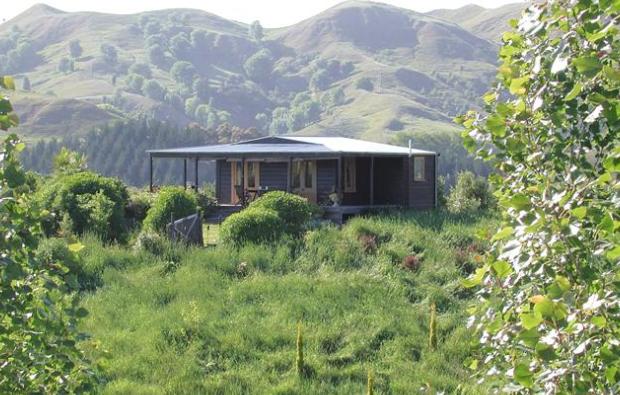 Tom's Cottage in Hawkes Bay, New Zealand.  It sleeps two with an outside bath tub heated by firewood.  Naturally it is perfect for wine lovers. From £100.
Read more about Tom's Cottage Hawkes Bay
2. Spindrift Beach Retreat, Australia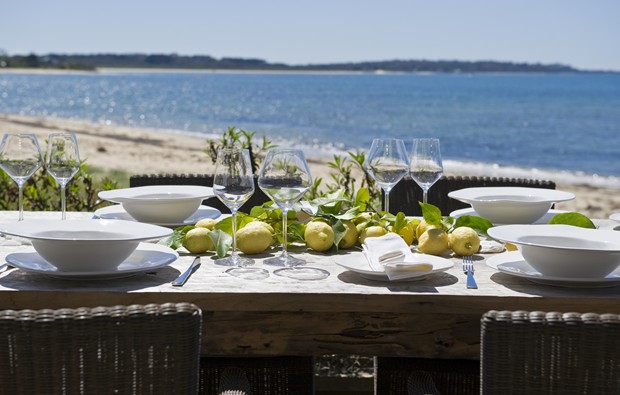 Spindrift  Beach Retreat  on Australia's Mornington Peninsula;  a brand new, absolute beach front white-washed, glass-fronted cottage for two on gorgeous Balnarring Beach – known to locals only.  Double shower and wineries galore nearby.  From £380.
Read more about Spinadrift Beach Retreat
3. Peter Island, British Virgin Islands
Peter Island in the British Virgin Islands. Two flights take you to the idyllic Caribbean getaway. Home to Honeymoon Beach. You don't have to share it with a soul because only two guests are allowed here at any one time.  From £423. Coming to the website soon
4. Fundu Lagoon, Zanzibar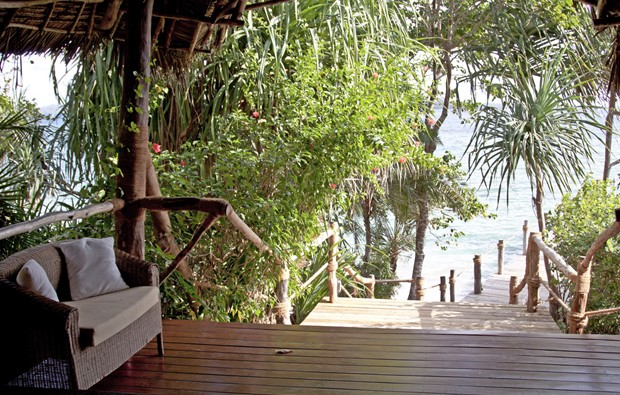 Fundu Lagoon off Pemba Island in Zanzibar.  No shoes, no shirt, no problem – and no money required either, at this fabulously romantic all inclusive bolthole.  From £468.
Read more about Fundu Lagoon
5. Ol Donyo Lodge, Kenya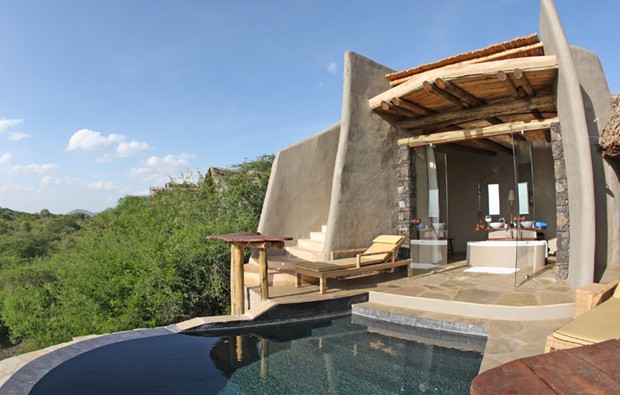 Ol Donyo Lodge in Kenya; you simply can't beat a suite with an uninterrupted view over Mount Kilimanjaro & a sleep-out star bed on your roof. You're guaranteed a cuddle here.  From £900 including simply everything.
Read more about Ol Donyo Lodge
6. Lizard Island, Great Barrier Reef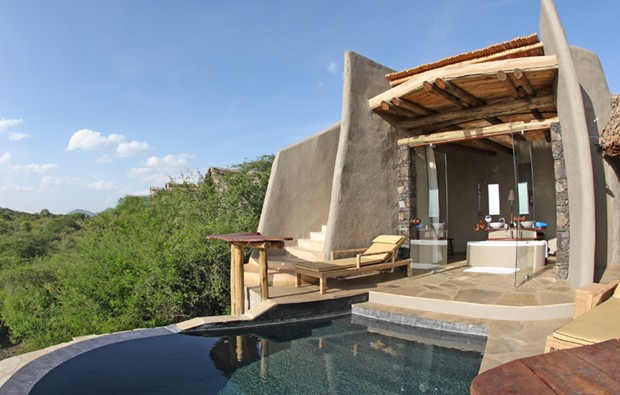 Lizard Island on Australia's Great Barrier Reef. No fewer than 22 beaches ensure privacy on this ultimate bolthole island for divers at the northern most point of the legendary coral reef.  Captain Cook stopped here to plot his course out.  Climb to Cooks Look for spectacular views that you will remember for the rest of your lives.  From £956.
read more about Lizard Island
7. Wadigi Mamanuca, Fiji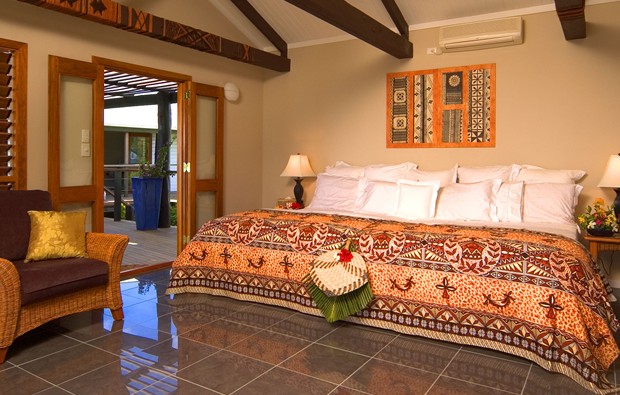 Wadigi Mamanuca Island in Fiji.  Your very own private Island and if the company gets boring, you can hit  fish-food- filled golf balls from the island's cliff top and collect them at low tide (unless you are Tiger Woods in which case you may have to swim for them). From £1488 including golf balls (and meals and drinks).   
Read more about Wadigi Mmanuca
8. Kia, Fiji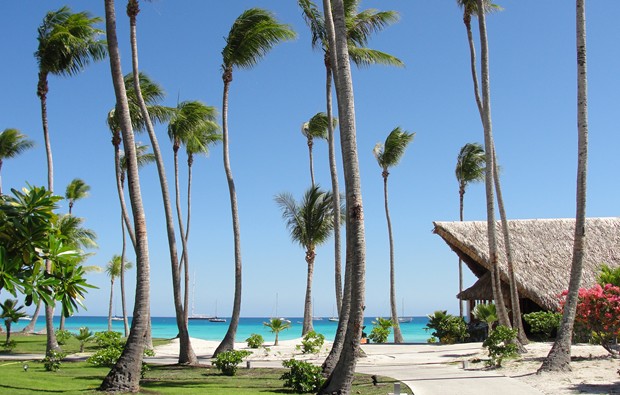 Kia Ora Sauvage Rangiroa on Tuamotu Island in Tahiti.  Choose from just five palm roofed huts scattered on this picture postcard perfect beach.  No phones or electricity – just you, the coconut palms, and a double hammock strung across the whitest sand you can imagine.  Five nights from £2380 half board.
Read more about Kia Ora
9. Banyan Tree Madivaru, The Maldives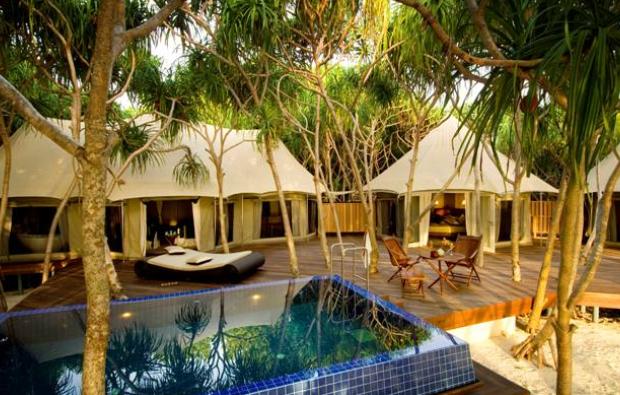 Banyan Tree Madivaru in The Maldives.  Be one of just six lucky couples, castaway on this exclusive and luxurious Robinson Crusoe island.  Five nights from £11,320 fully inclusive.  Transfers by seaplane.
Read more about the Banyan Tree Madivaru
10. North Island, The Seychelles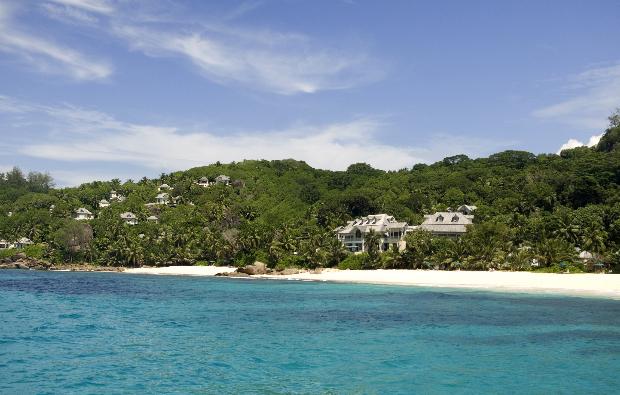 North Island, Seychelles.  If it's good enough for the Royal Honeymoon it's good enough for you.  Villa Eleven is the only one to choose for ultimate in privacy. Trust us, recommendations come no higher, and nor does the price tag. £19,960 for five nights, all inclusive. Transfers by helicopter.
Read more about the North Island Seychelles