The ultimate in luxury, having your own villa with a private pool is a fantastic step up that can confer a real feeling of seclusion and pampering to your honeymoon. After all, what's better than having your own pool to splash around in – just the two of you, no one else to interrupt a romantic interlude by the pool. And if you have kids, it's even better; your child can splash and frolic as much as he or she likes without having to worry about disturbing other holidaymakers.
Below, find a selection of three fantastic resorts, each complete with pool villas, though they may go by another name depending on the location!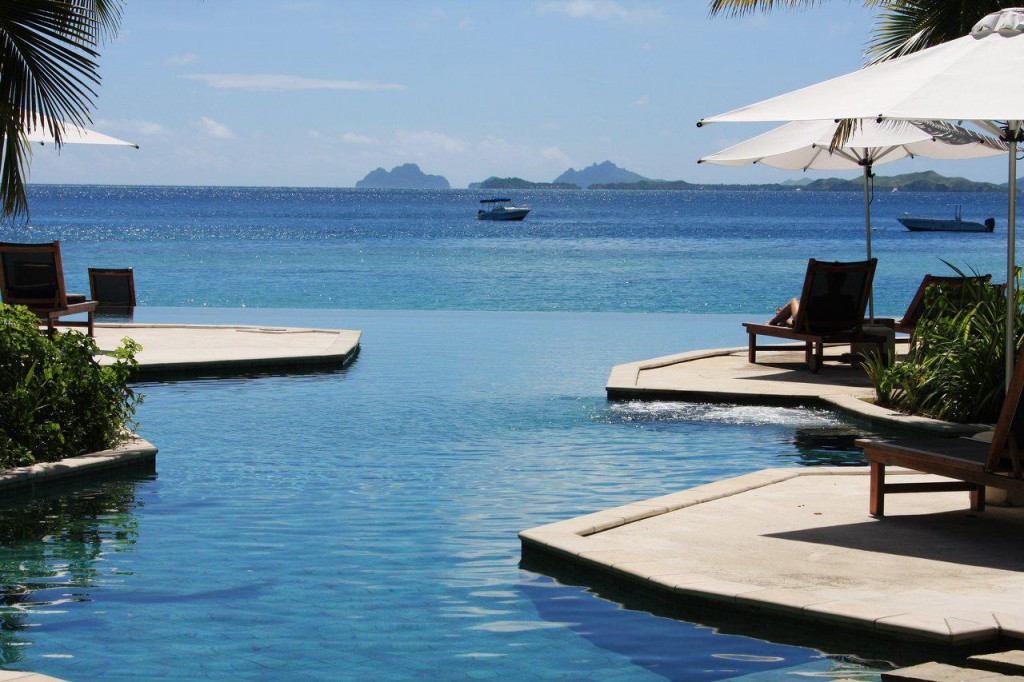 This highly desirable resort boasts three different types of bures, perched on the edge of a turquoise blue lagoon. The Deluxe Beachfront Bures, directly located on the white sand beach, also have a private plunge pool, with relaxing day bed nearby for cool down when you've finished with your dip. The resort also has Overwater Bures, which have steps leading straight down into the lagoon; not exactly a private pool but an incredible luxury just the same
Likuliku Lagoon also boasts a horizon-edge swimming pool, with incredible views of nearby islands, the Tatadra Spa, and a number of fitness activities for those who aren't prepared to sit and enjoy the sun and water all day long.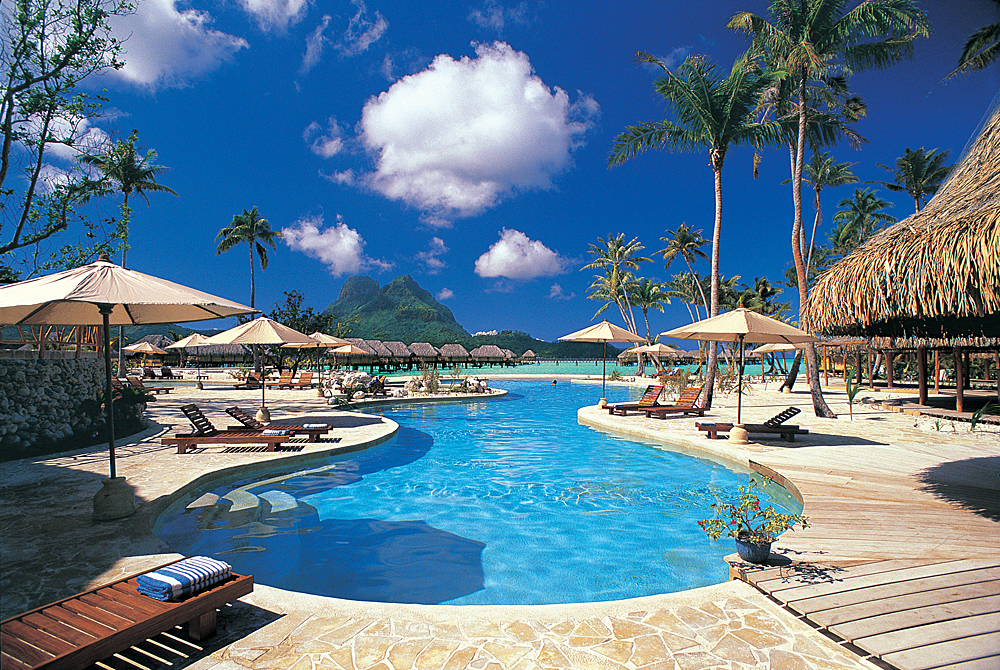 Just ten minutes from Bora Bora airport, this resort is located on a tiny island with 70 suites, 50 of which are overwater bungalows. There are 20 garden pool suites, villas with private plunge pools, which have been specifically designed to evoke a traditional Polynesian thatched house. Each villa is set in its own tropical garden with a plunge pool, with an outside sundeck and 'gardenavilion' with relaxing daybeds.
On several evenings a week, you'll be able to watch a traditional Polynesian show. The resort also offers shark and sting ray feeding trips, sports facilities, island safaris, and two restaurants and bars.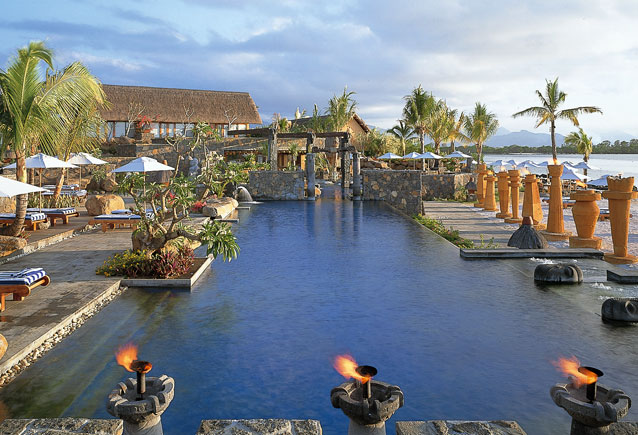 Sixteen of this desirable Mauritian resort's villas boast their own private pools, set with a 325 square metre walled tropical garden. Each has its own diving pavilion for candlelit dinners and relaxing breakfasts, views of the lagoon and the Indian Ocean, and an open plan living space with a kingsize bedroom and luxuriously appointed bathroom. These Luxury Villas are expansive choices, the perfect home away from home.
When not luxuriating in your villa or private pool, you can relax on the beach in front of the ocean, partake in a relaxing treatment at the Oberoi Spa, or kick it up a notch with a variety of watersports.
Have you ever been to any of these featured resorts or fancy visiting? Share your thoughts in the comments box below and contact one of our specialists today on 01494 678 400