However long you intend to spend in Sri Lanka, make sure you fit in a visit to one of the stunning national parks and if time permits stay in one of the luxury safari camps in either Yala (south east) or Wilpattu (north west). The island is famous for it's abundance of Elephant and Leopard as well as countless numbers of bird species. Click here for our guide to the national parks of Sri Lanka.
Our Top 5 National Parks in Sri Lanka.
1. Yala
The most famous National Park in Sri Lanka and the second largest. Located on the south coast with tumbling waves on one side and thick forests on the otherside.
With 130,000 hectares of land divided in to 5 blocks, the land consists of scrub plains, jungles, rocky outcrops, fresh water lakes, rivers and beaches. Located on the south east coast its home to the greatest variety of wildlife. Famous for Leopard, sloth bear and elephants it's a must do for animal lovers.
There is a choice of accommodation from tented camps to luxury private pool villas. Hotels are located on the outskirts of the Park and then you drive in to the Park morning and afternoon to find the beautiful animals.
2. Uda Walawe National Park
Uda Walawe National Park represents the most African Game Park and is most famous for Elephants.
Located in the south of Sri Lanka and spread over 30,821 hectares consisting of mainly thorny-shrub jungle and grasslands.
With reports of over 500 Elephants roaming in herds of up to 100 Elephants at a time you are sure to see these stunning huge creatures. This is also one of the best places to spot Raptors in Sri Lanka and is also home to Leopards, Buffalo, deer and sloth bears.
The best way to visit the park is by taking a half day excursion in a private jeep with your own driver.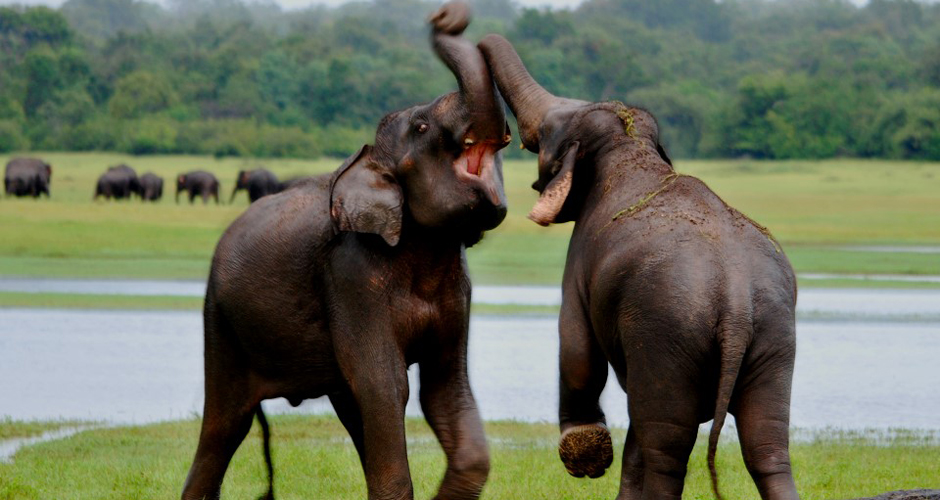 3. Pigeon Island
Pigeon Island National Park consists of two small islands around 1 KM off the east coast of Sri Lanka.
Pigeon Island gets its name from Blue Rock Pigeon, a native and now endangered bird. The island has now been declared as a National Park and includes the amazing coral reef one of the best coral reef experiences in Sri Lanka and perfect for those who love snorkelling and diving.
There is an abundance of corals with over 100 species and you could also be lucky enough to see turtles, Blacktip reef shark and 100's of amazing fish.
4. Horton Plains National Park
Located in the mountains of the Hill Country Horton Plains is a 2000 metre high plateau south of Newara Eliya. Sri Lanka's second and third highest peaks are found here and the best way to explore is by foot where many hikes take place. The highlight of the walk is 'Worlds End' where the plateau comes to an abrupt end and drops nearly 1000 metres vertically. You can also visit Bakers Falls a famous waterfall around 20 metres high offering a stunning view.
Animals you are likely to see here are leopard, deer, sambur, bear, monkeys and an array of birds.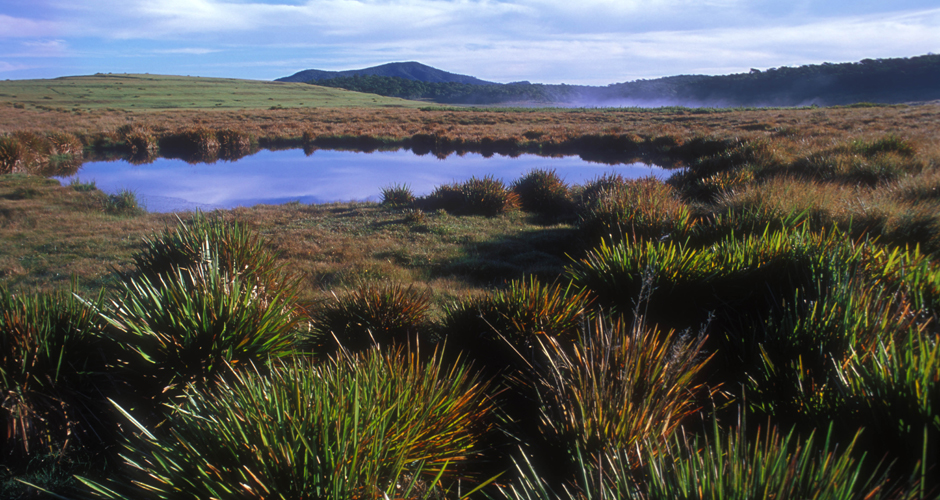 5. Wilpattu National Park
Located within the Cultural Triangle area Wilpattu is one of the oldest wildlife parks. Consisting of natural lakes, cliff tops, scrublands and dense forest you will find a huge variety of animals here.
Leopard is a highlight along with many of the 'big game' animals like Elephants, sloth bear, crocodiles, water buffalo and spotted dear.
Take a 4×4 jeep, game drive experience in the morning or afternoon and your driver will spot and find these wonderful animals for you.
Find out where to stay in Sri Lanka – it is definitely one to tick off your bucket list!
Call us on 01494 678400 to discuss your perfect itinerary!