The Seychelles is the perfect destination for ultimate honeymooners; gorgeous white sand, endless blue skies and beautiful weather all year round.  However what attracts most people to the Seychelles is its ease for Island hopping.  As a guide for the ultimate honeymoon I would suggest a five night stay at Maia Luxury Resort and Spa on Mahe, the Seychelles' biggest island and where the international airport is located, before taking a private helicopter transfer to North Island.
Maia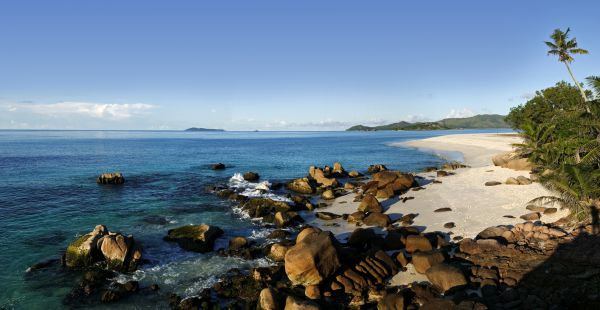 Maia, a secluded resort nestled in an unspoilt bay just 40 minutes from the airport is a truly spectacular retreat overlooking the brilliantly turquoise waters and powder white soft sand of Anse Louis beach.  One of Seychelles' most exclusive hideaways, Maia promises a truly romantic escape with beautiful uninterrupted views of the Indian Ocean.   Every villa boasts its own private infinity pool with a thatched gazebo and an oversized daybed, perfect for testing out Maia's concept of 'Indulgent Escapism'.  Moreover if that isn't enough Maia's spa has been exclusively designed as a haven for pure relaxation, offering world class therapy and beauty sessions,  complimentary yoga, shiatsu and qi gong sessions.
North Island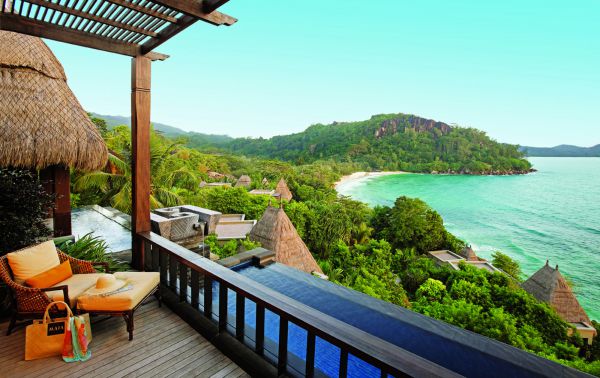 Next stop on your ultimate honeymoon will be North Island.  Only accessible by private helicopter, North Island is the pinnacle of luxury and shot into the spotlight last year when the Duke and Duchess of Cambridge spending their honeymoon here, also visited by Victoria and David Beckham for their tenth wedding anniversary, this is a truly special destination.  Specialising in personal attention to each guest and one of the world's most idyllic desert islands where you really can live out your Robinson Crusoe fantasy.  Designed to bring you closer to nature the ethos of the island is to turn the environmental clock back 200 years.  The island is also a sanctuary, reintroducing endemic species such as the Seychelles Kestrel and the Seychelles Sunbird back into the wild.  Moreover twenty two Giant Tortoises call North Island home.  There are few places on earth where you can catch sea turtles laying eggs while taking a romantic walk down one of the four beaches.
Prices start from £15,000 per person including international flights from London to Seychelles International Airport, 5 nights half board at Maia Luxury Resort and Spa and  4 nights all inclusive at North Island, and private helicopter transfers to and from North Island.
Find out more about the Seychelles and book your holiday on our honeymoon page.