For many of us, the perfect holiday starts with the ultimate coastal destination. Whether your idea of fun includes tanning by the water for hours, sipping cocktails at sunset or trying a new water-based activity like surfing or scuba diving, Southeast Asia may be the perfect place to explore. The region boasts a warm climate, and many destinations are suitable for beach fun year-round. Plus, the inviting culture, breathtaking scenery and tasty cuisine means that there is something for everyone. With the affordable cost of dining and accommodation, travelers on any budget can plan an unforgettable holiday at one of these top beach resorts in Southeast Asia.
The Oberoi: Lombok, Indonesia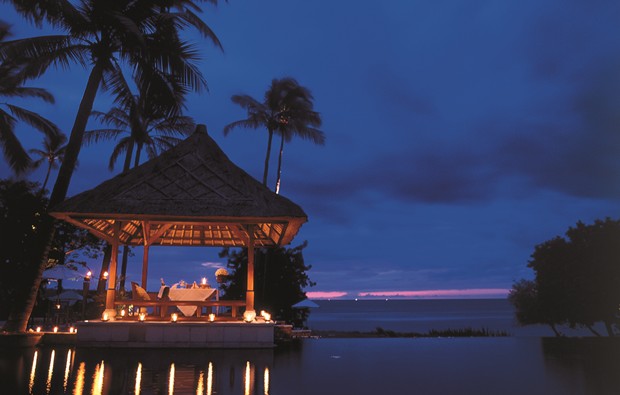 While many holidaysmakers spend their holidays on the neighboring island of Bali, Lombok is a fabulous alternative that often offers cheaper accommodation, fewer crowds and more luxury. The island doesn't have skyscrapers or busy shopping malls, but it does offer some of the most incredible scenery you can imagine. Coastal recreation is also popular with locals and tourists, and some of the fun ways you can pass the time include surfing, snorkeling, scuba diving, hiking, biking and deep-sea fishing. You will find dozens of resorts on the island, but few can compare to the scenery, luxury and style of The Oberoi. Located at the base of Mt Agung, it is one of the few places where guests can enjoy views of the mountains and the ocean on a single hotel property. You will love the rainforest showers, the fabulous spa treatments and the candlelight dinners at sunset.
Soneva Kiri: Thailand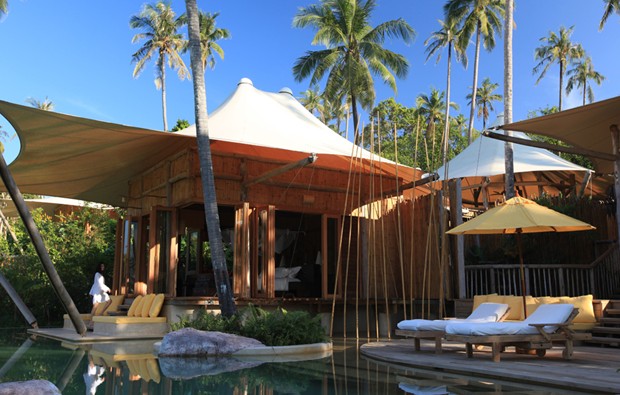 Thailand is rapidly becoming synonymous with beach holidays in Asia, especially among those who want affordable accommodation or a great nightlife scene. However, there are still some destinations in Thailand where luxury reigns. Soneva Kiri is one such example, and guests can only access this remote private island via a private plane from the capital city of Bangkok. Although Soneva Kiri is off the beaten track, guests have access to a range of facilities and amenities to ensure a wonderful and unforgettable stay. There is a large children's area that parents will appreciate, an extensive and lavish spa and several onsite restaurants serving local seafood as well as international cuisine.
Six Senses Hideaway: Ninh Van Bay, Vietnam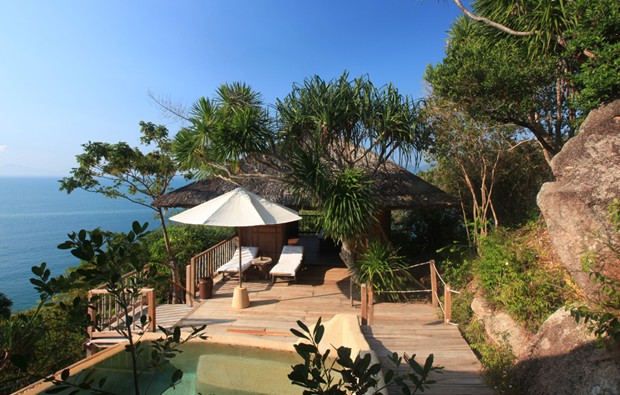 If you mention beach holidays and resorts in Vietnam, there is a good chance that someone will bring up the Nha Trang area. This coastal resort is incredibly popular thanks to beautiful scenery, a warm and sunny climate, affordable accommodation and lively nightlife. To enjoy all the best parts of Nha Trang without the crowds, the Six Senses Ninh Van Bay Resort is your answer. To get to the luxurious and exclusive resort, guests will take a private jet boat from the heaving shores of Nha Trang. Upon arrival, it is easy to be overwhelmed by the lavish accommodation, the extensive amenities and the pristine beauty of the area. Guests will certainly appreciate the surrounding waterfalls, private villas, gourmet restaurants located on cliffs overlooking the ocean and an impressive wine cellar reserved exclusively for guests.
Song Saa: Cambodia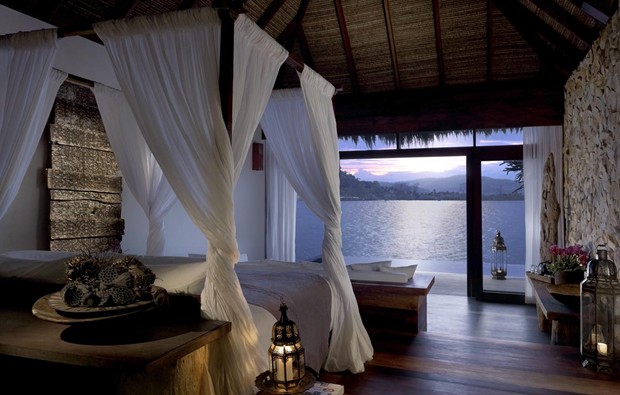 For absolute indulgence and a chance to truly pamper yourself, the height of luxury travel in Southeast Asia is undoubtedly at Song Saa, a resort in Cambodia. Accessible by private plane from Siem Reap, the resort boasts a private island destination for those lucky enough to spend the night. A large pool, breathtaking views of the ocean, secluded beach access and al fresco dining options make up the amazing resort.
Southeast Asia is a fantastic destination for beach holidays, and these resorts represent the best of the region.