Built in 1887 and named after the founder of modern Singapore, Sir Stamford Raffles, Raffles has represented a bastion of hospitality over the last century.  Fully refurbished and reopened in 1991 after a complete restoration, the style of the hotel has returned to its elegant heydays of the 1920s. The building was subsequently declared a Singaporean National Monument in 1987 and it is easy to see why, with its elegant white façade and opulent colonial interiors, it is frequently used for famous events and films and has become home to a host of celebrities, not to mention a favourite of Kate and Wills, who recently visited on their tour of South East Asia.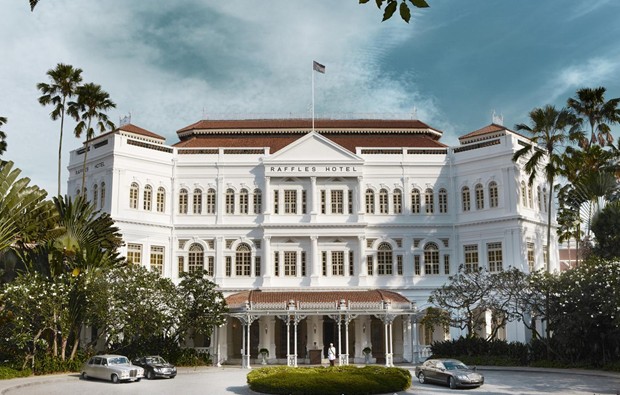 History of Raffles
However, beside it's famous surroundings, walking into Raffles you instantly sense a multitude of stories and history just waiting to be discovered and the story begins as soon as you arrive.  Narajan Singh, Sarjit Singh and Swaran Pal Singh, the faces of Raffles, three doormen who have been a part of the hotel since 1990.  Swaran Pal Singh even made a cameo appearance in the 1994 film Paradise Road, starring alongside Glenn Close and Cate Blanchett! Dressed in their immaculate white Gieves and Hawkes uniforms, these famous and fabulously liveried doormen transport guests back to the 1900s, as they are guided through the wrought -iron porch and into the magnificent lobby.
Mr Leslie Danker
Mr Leslie Basil Danker is Raffles resident historian and is a walking encyclopaedia of the hotel; even writing his own book: 'Memories of a Raffles Original'.  Having worked at Raffles for over 40 years he is a valuable member of the team; making notes in his famous little black book, compiling a living history of the hotel and freely sharing with all who want to listen on his morning walkabouts.  He loves making the glamorous history come to life with his stories, his favourite entitled: The Tiger that was shot in the Billiard Room.
The Singapore Sling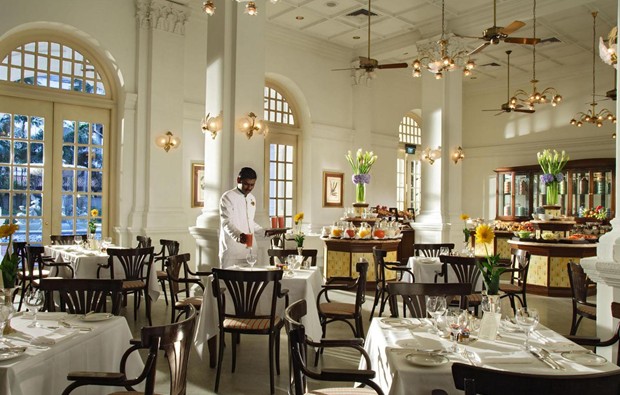 The Long Bar, one of fifteen eateries within the hotel, was where the Singapore Sling was born and created.  The original recipe was unfortunately lost, however the recipe used now was recreated using memories of former bartenders and written notes that were discovered regarding the original.  One of the scribbled notes is on display at the Raffles Hotel Museum.  Sipping a Singapore Sling in the Long Bar is simply a must when visiting this landmark hotel.