Most visitors to Maputo are surprised to find a bustling Mediterranean-style city two thirds of the way down the African coastline. Over the past 4-5 centuries of recorded history, Mozambique has had increasingly visible signs of the many people's and civilisations that have washed up on its shores and settled there; Arabian, Portuguese, Indian, Russian, Imperial and African. A wonderful combination of worldwide architectural styles line the tree shaded avenues which host the many street terrace cafes and restaurants. Relax and watch the world go by, taking in the lush tropical parks, charming museums and galleries scattered throughout the city.
For a variety of historical reasons Maputo has become one of the key African nexus capitals, attracting visitors and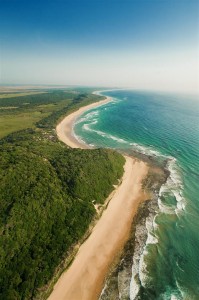 delegates from across the continent and the world, supporting a diverse and multicultural atmosphere. Unlike many African capitals, Maputo offers a kaleidoscope of cultural activities stemming from its multi ethical heritage, providing a big attraction to visitors, especially to the many festivals and events that are held almost weekly. There is never a dull weekend to visit Maputo!
Architectural walking tours are a popular way to experience the city by foot, particularly for the first time visitor to get their baring's on the city's main attractions. Enjoy a gentle stroll between invitingly sleepy cafes while taking in preserved treasures from the Victorian, Deco, Nouveau era's and the city's own Pancho Guedes Gaudi-esque "Tropicale Moderne". The city is recognised as one of the contemporary musical capitals of Africa, boasting its very own musical genres of Marrabenta, Passada and Kwasa Kwasa. We encourage all visitors to make it to a live concert if possible to experience Mozambique night life at its best! The country's only English language radio station, LM radio, is hugely popular and regularly heard coming from the café's playing retro classics from The 50s, 60s and 70s.
Food lovers are stunned by the variety and quality of the offerings in the many high class restaurants and local eateries. The local seafood is a speciality not to be missed combined with locally grown fruits and vegetables, traditional African techniques and influences from around the world to create combinations and flavours unlike anywhere else in Africa. There is a great deal more to Maputo than just grilled prawns and piri-piri chicken! Far from being an unwanted stop-over on an African safari: beach itinerary, Maputo is a multi-faceted, safe and friendly city that offers a rich variety of culture and activities for guests of all ages.
We highly recommend combining your visit at Maputo with one of the stunning properties in the southern coast of Mozambique, such as White Pearl….take a look at our ideas and itineraries by clicking here or contact one of our specialists today on 01494 678400.