The holiday is booked, the itinerary is underway, it's time to start planning what to pack.  Your holiday has already begun…  I've perfected my technique over the years for a smooth, stress-free transition from wardrobe to suitcase.  Its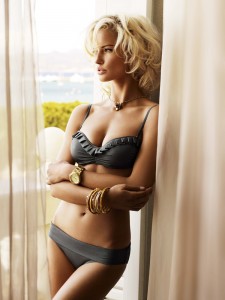 best to plan your outfits before you travel so you can be sure you are taking just the right amount with you.  We've all fallen victim to over-packing and excess baggage costs so make sure you plan realistically.
Choose 3 or 4 gorgeous bikinis and a sexy one piece for dipping, sun bathing and lounging.  You may want to wear a couple of swimsuits a day, changing between morning and afternoon to avoid sitting in a wet bikini.  Pair your swimwear with some versatile cover ups – a light kaftan to throw on at the beach and a couple of poolside dresses that will take from the day into evening.  A chic maxi dress is perfect for a daytime outing and can easily be dressed up for moonlit cocktails with simple accessories.
Opt for versatile accessories that will work with most of your outfits, for example a pair of sandals and flip flops for day and a pair of espadrilles or wedges for the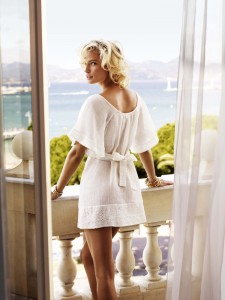 evening.  But remember, the beach is best experienced bare foot!  To speed up your packing, pop these into your beach bag along with books, chargers etc. to protect your clothes from snagging.
The wide brim hat is elegant, classy as well as practical. The perfect accessory to shield your face from the harsh summer sun and can safely take care of your delicates in your suitcase by placing them in the bowl of the hat. Pack around your hat for maximum space.
As for your clothes, which will take up the main bulk of your suitcase – roll, don't fold! You'll find you will have much more space and they will be crease-free on arrival.  Choose travel sized beauty products, or transfer your favourite things into smaller bottles and containers.  All of our bikinis come in handy plastic pouches, the perfect seal-able carry case to hold your sunscreens and beauty essentials – and can even be used to carry fluids straight through airport security. Perfect! I won't bore you with what to take in your hand luggage but I do have a final tip.  A large cashmere stole is my in-flight essential, to nestle into en route and to ward off chilly evenings abroad. This should leave you relaxed enough to head straight to the beach.
Heidi x