Our favourite Great Barrier Reef hideaway – Lizard Island has always taken pride in serving innovative, modern food utilising local, seasonal ingredients from the land and the sea. Since their reopening in June last year, following a $50 million refurbishment, Executive Chef, Mark Jensen has been building this reputation further and they have now launched the first Lizard Island Food and Wine Event.
The four day event from 17 – 21 May 2016 promises to be a showcase of local suppliers and produce, culinary events, indulgent spa experiences and of course total immersion into the wonders of the Great Barrier Reef. It will be the ultimate in luxury – and a great time to plan a trip down under.
Combine a stay at Lizard Island with a few nights in cosmopolitan Sydney for a great 10 night trip to Australia. A holiday combining 4 nights at the Four Seasons in Sydney with 6 nights at Lizard Island starts from £4150 per person. Includes accommodation in a Deluxe King Room at Four Seasons Sydney on a room only basis including private transfers, 6 nights in a Beach View Room at Lizard Island on an all-inclusive basis, international flights with British Airways. Valid for travel between 1 April and 29 June 2016, must book by 21 March. Please note a supplement of £560 per person applies for stays during the food & wine event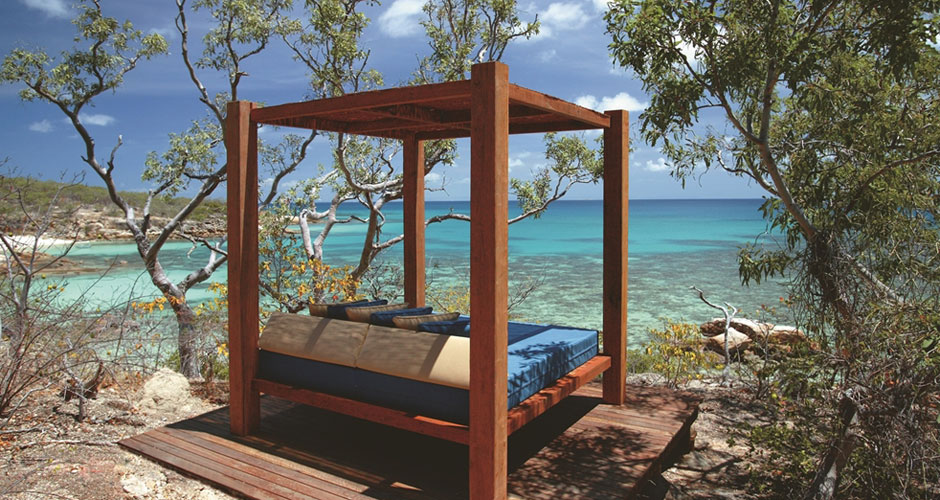 Event highlights
During the week international Guest Chefs will join Executive Chef, Mark Jensen to work with local suppliers to create daily menus and deliver interactive cooking and culinary experiences.
Mark Jensen will be joined by international guest chef Rick Moonen whose passion is sustainable seafood and Markus Werner one of Australia's accredited Master Chefs who declares that working with producers to source the finest Australian beef is one of his greatest joys. Lizard Island's wine consultant Jeremy Oliver is on board with Champagne Krug and boutique vineyard Giaconda and their representatives Krug Senior Brand Ambassador Bruce Nancarrow and Giaconda owner and winemaker Rick Kinzbrunner.
You'll be able to join cookery master classes including 'From the Coral Sea' – presented by Chef Rick Moonen, 'Grass & Grain' – Queensland Beef – presented by Chef Markus Werner and Tropical North Queensland – presented by Chef Mark Jensen. Anyone with a taste for wine can join master classes including 'The House of Krug' – presented by Bruce Nancarrow and Jeremy Oliver, 'Giaconda the boutique gem of North East Victoria' – presented by Rick Kinzbrunner and Jeremy Oliver
Dining

Each evening will be a food and wine celebration with each Chef creating and hosting a dinner that reflects their personal and professional passion with complementary wines.
The final night – guests will be treated to a degustation dinner designed and prepared by all three chefs matched with classic Australian Wines as selected by Jeremy Oliver. During the rest of the week guests will be treated to a welcome lunch – like no other – featuring an extravagant display of chilled seafood from the waters of tropical North Queensland, welcome drinks in the cabana on the sands of Anchor Bay as the sun sets and a catch it and cook it experience where guests can charter a fishing expedition and our chefs will cook their catch.