Anantara Golden Triangle Elephant Camp & Resort in Northern Thailand has launched a new family bubble lodge!
This once-in-a-lifetime experience allows travellers to observe majestic elephants in their natural habitats while staying in unique transparent Jungle Bubbles. The brand new two-bedroom lodges accommodate up to four guests in 150 square meters of indoor and outdoor living space. This is an optional extra activity when staying at Anantara Golden Triangle.
The fully climate-controlled Jungle Bubble Lodge consists of two bedrooms under a transparent roof, each with a king bed and an enclosed nontransparent en-suite shower and vanity; and a living room under a transparent roof with comfortable lounge furnishings, a minibar, and tea and coffee making facilities.  Outside an 80 square meters wooden deck offers ample space for quality family and elephant viewing times with separate al fresco lounging and dining areas and plunge pool.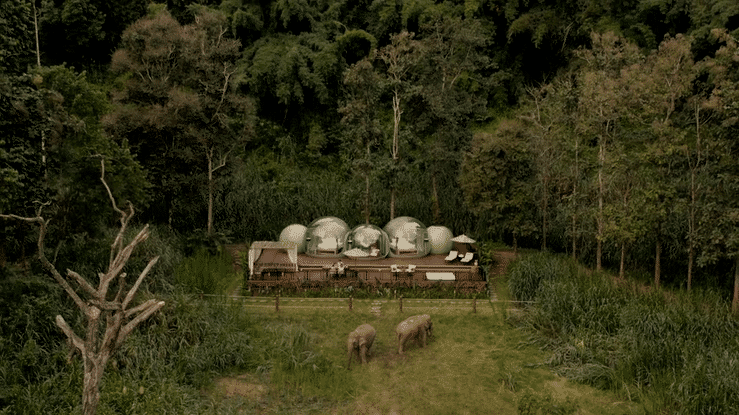 Find out more when you make an enquiry with us today! Call 01494 678400