The most commonly asked question is 'how much should I spend on my honeymoon?' Perhaps the question should be 'how much does a honeymoon cost?' For most of us, our honeymoon will be our first brush with luxury. Where previously we may have been happy to bunk up with a friend on a golf weekend or a skiing trip, now views, service, ambience and romance have crept up the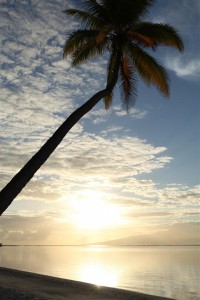 priority list. Turquoise is a long-haul, tailor-made honeymoon specialist using scheduled airlines. Those long weekends to European city destinations bear little resemblance to the fares of mid to long-haul destinations. That said, the reality is that airfares have not increased dramatically since the 1970s: what have increased are taxes and surcharges. As a general rule of thumb, airfares to the Indian Ocean, southern Africa and the Caribbean are around the £500 to £600 mark, but be prepared to pay an additional £200 in taxes and surcharges. The Pacific, Australia and New Zealand are actually the cheapest per mile at around £700 to £800 plus £300 in taxes. Note that these are only guidelines and we always seek out the best offers and fares available for the time you wish to travel, but hopefully this gives you a starting point. Should you wish to travel in a premium cabin on the aircraft, you'll double your cost for a Premium Economy seat and triple the fare for Business Class. Once again, use this information for guidance only and be assured that Turquoise knows all the tricks to find the best possible fare for you, such as taking sector fares for part of the journey to enable you to travel in Business or Premium Economy for some of the way, or using alternative non-direct carriers to a destination e.g. fly with Emirates Airlines to Mauritius, the Seychelles or the Maldives via Dubai. Remember, should you wish to back track or criss-cross the Indian Ocean it's all possible – once again, we're here to help.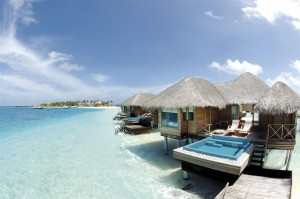 Twin-centre honeymoons combining different countries are always more expensive, because you are doubling the amount of transfers required and doubling the cost accordingly. The cost of hotels varies from country to country, with Asia representing the best value. Room costs will vary from less than £100 to over a £1000 per person, per night depending on where and when you're travelling. Our advice is always to take the best room type available to your purse. We always recommend the best room in a more affordable hotel than a poor one in a more expensive one. In Sydney for example, there's not much point in having a room facing into the city – you need a Harbour Bridge or Opera House view. You may only be there once. Always think about your duration. Many hotels will offer complimentary nights for longer stays. You can always find a cheaper hotel and that's your prerogative. Our rules are simple: we don't sell what we've not seen and we don't offer or recommend anywhere that won't deliver. We have your experience and our reputation to uphold – that's what makes us honeymoon specialists.