America's most renowned viticulture region has long been lauded for Chardonnays and Pinots, but clued-up travelers don't go purely for the vintages. As beguiling boutique hotels spring up in quirky, artsy wine-obsessed towns, and luxury lodges offer you the chance to wake up to panoramic views over the vines and distant redwood forests, Napa and Sonoma are the ultimate Californian destinations for a totally relaxed and self-indulgent holiday.
Napa now easily competes with France in terms of quality, and a recent proliferation of world-class restaurants has given it a reputation as the country outpost of San Francisco's pioneering Haute culinary scene. A Napa Valley holiday can offer a dense concentration of high-end lodges and ranches; this is where a splurge goes a long way, offering unrivaled luxury in outrageously atmospheric surroundings.  By contrast, just across the county line, smaller Sonoma has a more boutique and determinedly rustic vibe, priding itself on agricultural diversity, biodynamic methods, family-run vineyards, orchards and farms, and a gastronomic scene geared more towards superfoods and organic farm-to-table fare than elaborate fine dining. A holiday to Sonoma is the stuff that romantic picnic dreams are made of, with roadside fruit shacks, self-pick orchards, and family-run farm shops.
There are over 600 wineries in the counties of Napa and Sonoma, but it's the focus on quality over quantity, and a welcoming attitude to vineyard visitors, that truly sets these regions apart. Then there's the scenery, which is just as intoxicating as the contents of your wineglass: rolling hills dotted with ancient pines and oaks, vast swathes of vine across the horizon, and rustic farmhouses and barrel rooms dotting the landscape.
Below are two of our favorite boutique boltholes that Napa & Sonoma have to offer…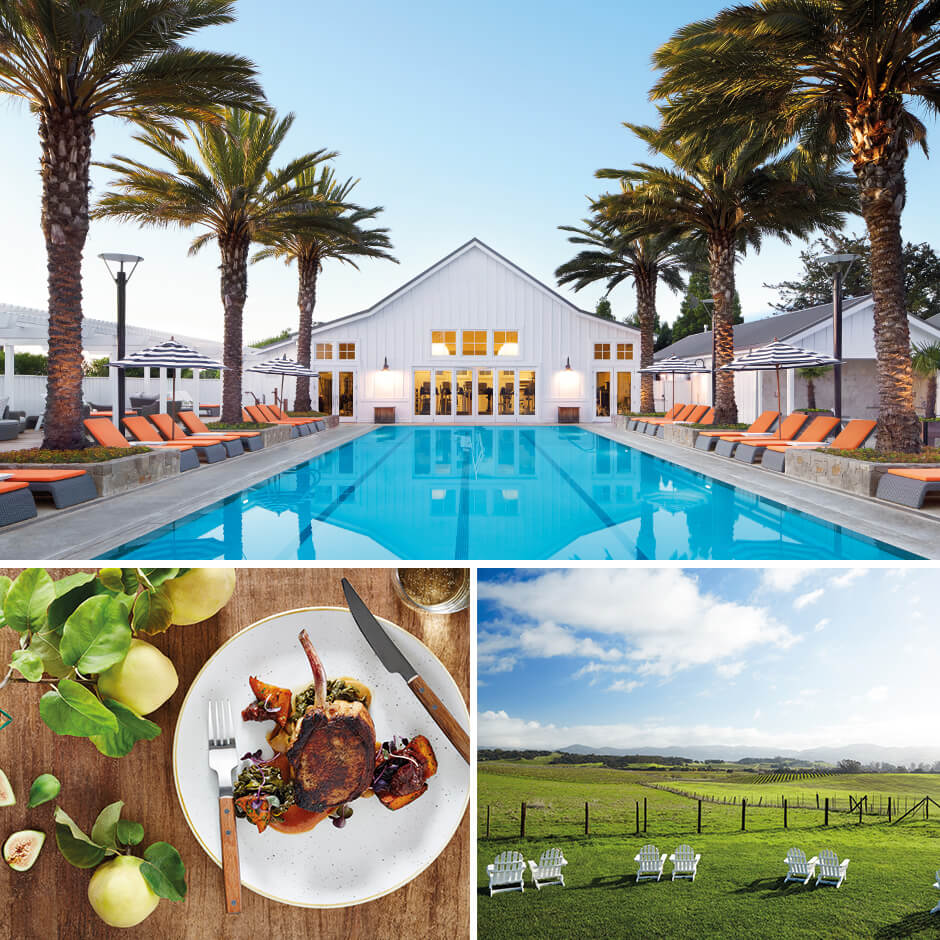 Just across the Sonoma border in Napa Valley, The Carneros Inn is a picturesque haven of tranquillity and sublime style with rolling vineyard views and impeccable service. Reminiscent of the surrounding Wine Country ranches and barns, the cottages, restaurants, and bars hark back to days of old, with a fresh, light and contemporary style revealed within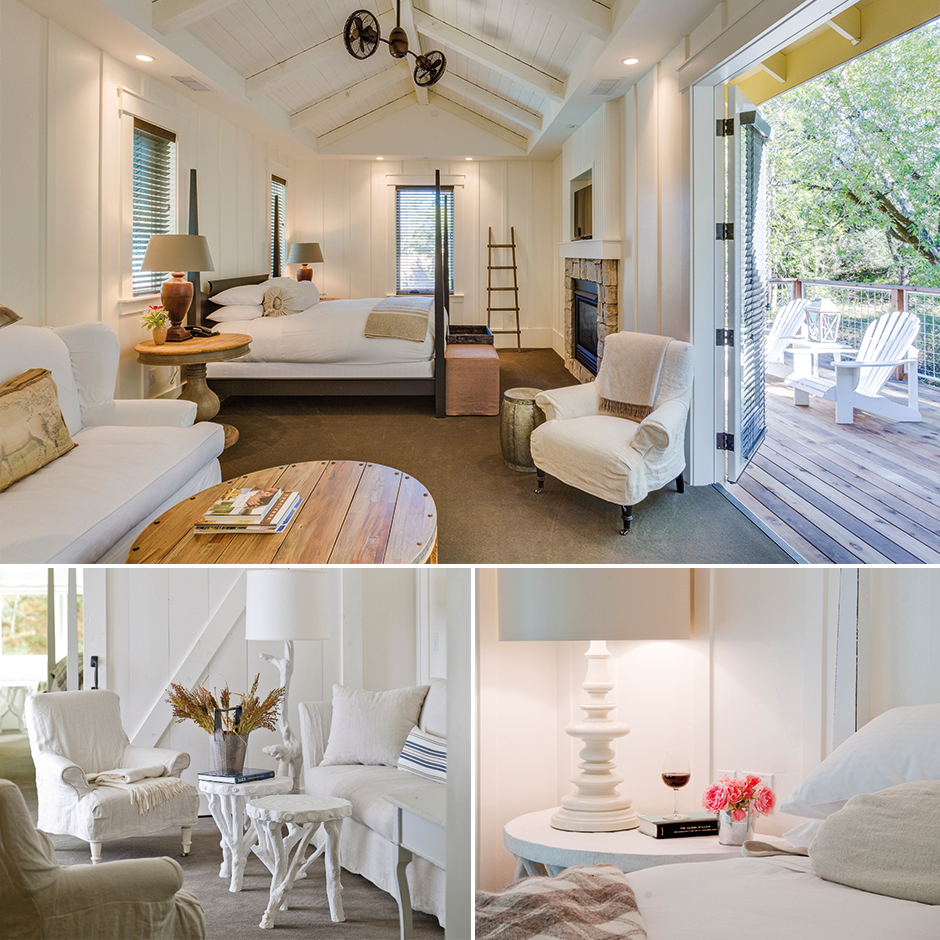 Brother and sister duo, Joe and Catherine Bartolomei, are the vision and passion behind the idyllic and highly acclaimed Farmhouse Inn, a family run, super stylish, boutique retreat in the heart of Sonoma. Like a comforting hug, the attention to detail and soft subtle luxuries of the Farmhouse Inn experience instantly relax you into the Sonoma pace of life.
Following the recent devastating fires in Napa and Sonoma, now is the time to plan a holiday to this wonderful region of California. The majority of wineries were unaffected by the fires, and over 90% of the grapes were already harvested before the fires struck. That said, the devastation was extensive and our hearts go out to the families who lost loved ones and to those who lost homes and businesses. By visiting the towns and wineries in beautiful Napa and Sonoma counties, much-needed support will be given to those affected – and the region continues to deliver a fabulous holiday with world-class wines, amazing places to stay, friendly locals and incredible scenery.
Feeling inspired? Let us plan you the ultimate itinerary exploring the heart of California's wine country…