Tucked away along the southern tip of St Vincent and The Grenadines in the Caribbean lies an exclusive private island hideaway that we would quite like to keep a secret! A member of the Small Luxury Hotels of the World, Petit St Vincent (or PSV as it tends to be known) is an idyllic place where you can simply switch off from the outside world and appreciate the natural beauty around you. Surrounded by nearly two miles of powder soft white beaches, you will find twenty-two luxury cottages either on the beach front or nestled high up on in the hillside. Whichever charming cottage you choose it is your own little paradise escape… and with no wifi or TVs, all you can do is relax! We sent our Caribbean savvy travel specialist Grace to explore the island, here she shares her top five fabulous things about Petit Saint Vincent…
1.       Take a trip to Tobago Cays
This is a real must. It takes about 20 minutes via speedboat to the collection of small coral islands, with pure white sands and some of the clearest seas I have seen in the Caribbean. Snorkelling is amazing here, turtles will swim past you, a huge array of tropical fish and if you are lucky then the odd ray will say hello!
2.       Sunrise Yoga
There is a full-time yoga therapist that stays on the island year round. A couple of times a week you can join sunrise yoga classes on their pavilion towards the north of the island. It is right by the beach, so you can completely unwind with the sound of the lapping waves as your music for an hour! You can do this with a class or pay for a private lesson depending on how chilled out you want to feel.
3.       Unlimited lobster and Prosecco
November through to April is lobster season so you can enjoy unlimited lobster for no extra price. As a personal recommendation, nothing goes better with lobster than a chilled glass of Rosé or even better, Prosecco!
4.       Hike to Marni Hill
This is the highest peak on the island at about 80 meters above sea level. It sounds high and hard work, but it is about a 40 minutes round trip and is absolutely worth it. You can arrange for members of staff to leave a cool box of water at the bottom to prepare you! There is a stop about half way up, where you get amazing sea views of Petite Martinique Island. Once you reach the top you can admire the breathtaking sea vistas from the two deck chairs by the cactus plants and luscious vegetation.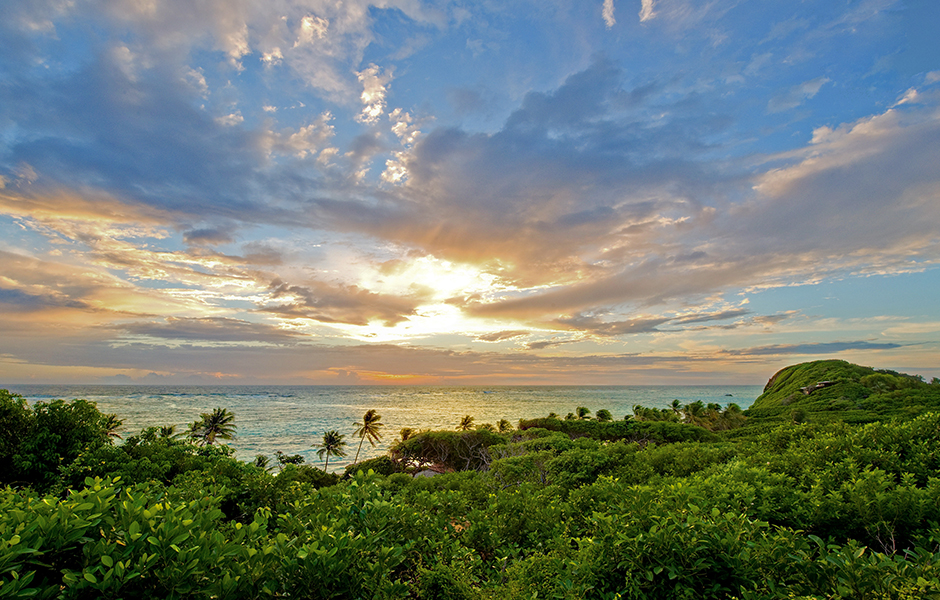 5.       Quirky Touches
I absolutely loved the quirky little touches and quaint charm of the island! Butler service is delivered via mini mokes (the only mode of transport on the island)and you can also request complimentary bicycle if you want to explore. Take advantage of the flag service system just outside your villa. If you put the yellow flag it means you would like service, red is DND. Such a unique system which no island other has mastered yet!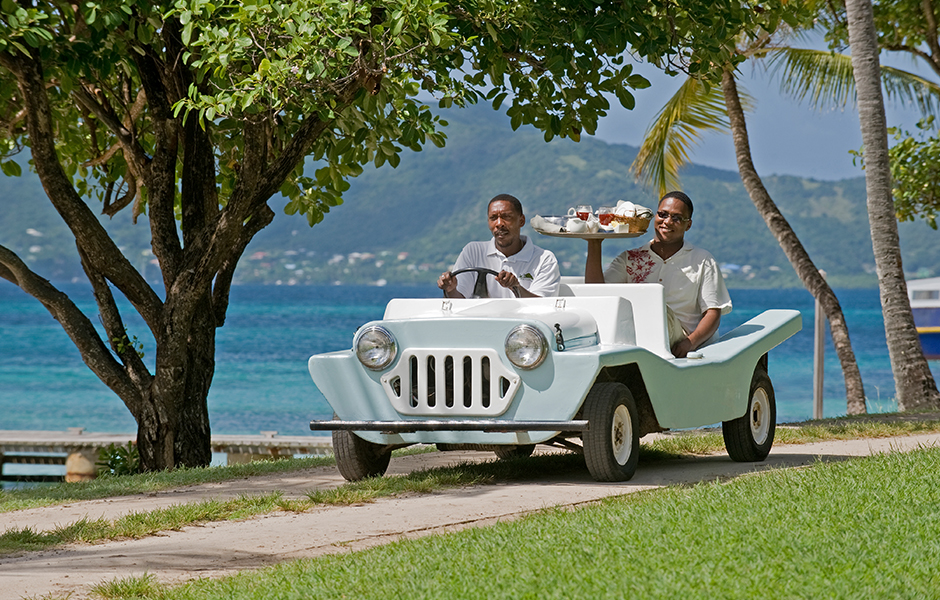 If the idea of blissful simplicity, freedom from incessant modern technologies, and retreat to a more innocent time sounds like your cup of tea then Petit St Vincent is for you… Find out more about Petit St Vincent with Turquoise Holidays or give me a call on 02038 467985 I would be delighted to help you plan your perfect Caribbean island escape!