Lila Lapanja's connection with skiing began at the age of two, where her abilities were nurtured by her father who had ski raced for the Slovenian National Team. By the age of six, Lila began to race competitively and living only four minutes from the Diamond Peak ski area, skiing became both a convenient and natural outlet for Lila's self-expression and freedom. Lila skied as part of the national team for 6 years, before founding the Team Clif Bar Ski Racing professional team. Lila expresses her love for her talent and the beauty of Lake Tahoe.
Can you tell us a little bit about growing up in North Lake Tahoe?
I had a perfect childhood growing up in North Lake Tahoe. I was always active, playing and having fun. When I wasn't in school I was outside and I skied and swam all the time. Life as a sporty kid in Tahoe was paradise.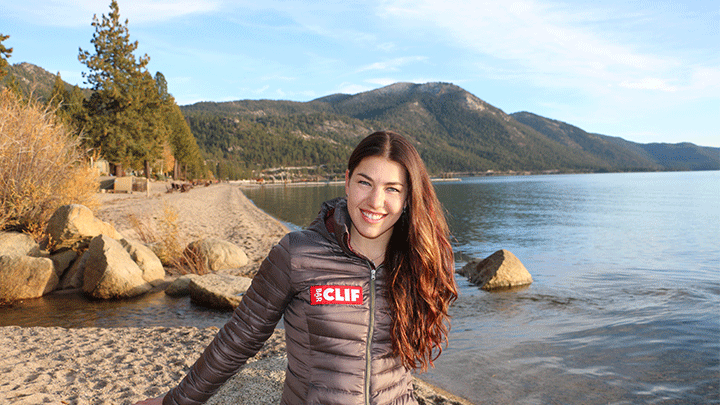 Have you ever lived anywhere else around the world? Do you think you will always call Lake Tahoe home?
I am deeply rooted here. Although I have spent a lot of time in Slovenia because my father's family still lives there, I know I will always have home-base in Tahoe. I lovingly refer to Tahoe as "my other end of the rainbow." There's no place like home, and that's the feeling I get every time I return to Tahoe after a trip.
Has skiing always been your number one passion? What was it like learning to ski from such a young age?
When you learn and enjoy something at age 2, it becomes a core part of who you are. Now this beautiful sport is not only a passion but a fundamental necessity for happiness in my life.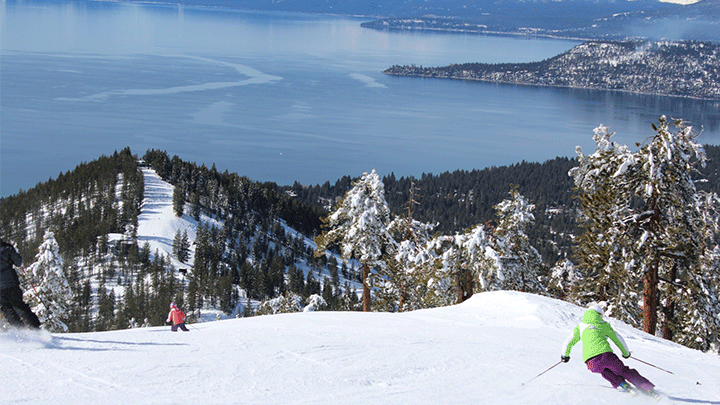 What was the highlight of your past season?
I had a very strong second-half of my season! My highlights included; Placing 2nd Overall in the NorAm Cup Slalom standings (which gives me a World Cup spot for next season), two career-best Super-G results, a first place in Giant Slalom at a race in Aspen, Colorado (and I scored my best FIS points, which improve my international ranking).
Do you ski as part of a team?
I was on the national team for six years, then founded the Team Clif Bar Ski Racing and I'm now looking to expand it. I didn't make the criteria one day for the national team, but I wanted to keep racing so I thought okay… let's see what I can do…let's build a professional team and I spoke to Clif. They were amazing. They said if you could have you perfect world what would you need and what would you want – and they made it happen.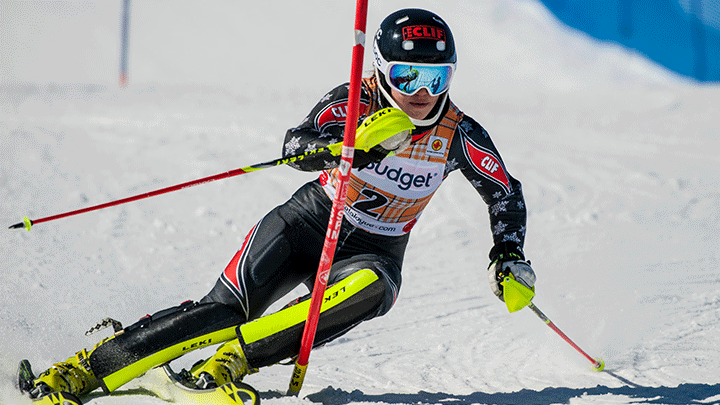 When you're not on skis, the snow has melted and the sun has come out, what are your favourite things to do?
I enjoy hiking, playing tennis, mountain biking, connecting with nature and, most of all, being on or in Lake Tahoe (especially paddle boarding and swimming). When the snow melts and the warmth of the sun hits my face, you'll probably find me outside doing the aforementioned or "vacationing" on the beach after a hard training session!
What would be your number one piece of advice to our guests coming to experience North Lake Tahoe in the winter? And in the summer?
In the winter, the Tahoe sun shines on the ski slopes. My advice is to decide what your skill level is and what you enjoy. Are you looking for beginner lessons or something family friendly? -for this I would recommend Diamond Peak- or are you an intermediate skier who just wants to have fun or do you also like après ski?  High-end ritzy or low-key classic? There will be an option for you.
In the summer, the lake shines. Rent a paddle board, kayak, boat or do anything you can to get out on the water (and, if you're brave enough, jump in!). You won't experience anything like it anywhere else in the world.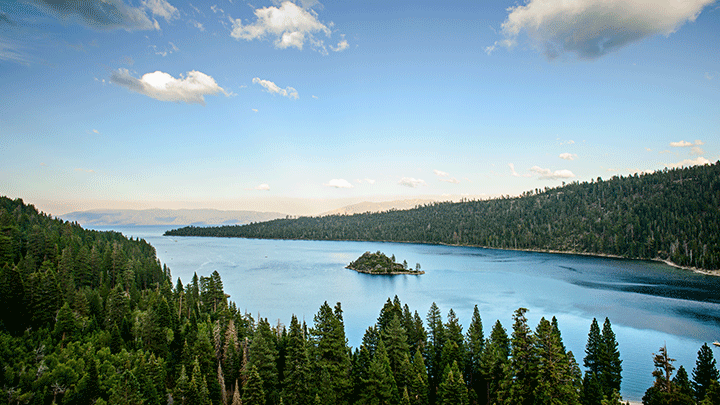 Is there an area of Lake Tahoe which is a little off the beaten track that you would recommend our clients visiting?
I would recommend the Blackwood Canyon trail hike on the Westshore near Homewood. Blackwood is an easy, family-friendly hiking trail and you can end your day right on the water. I would also recommend the Shirley Lake Trail which takes you to High Camp in Squaw Valley (you can get a free tram ride down!).
Although it's about a 3 hour round trip (including stops), driving around the lake is worthwhile – it is a neat way to experience the different personalities of the lake and towns.
What is your ultimate dream?
My ultimate dream is to win a medal at the Olympics. Aside from results and accolades it is also important to set your sights on those who you can influence around you. As a professional athlete it's easy to see yourself as separate from the world but we're all the same. You can find successes in so many ways in sport, so I really try to find a fundamental connection with everyone I meet and all aspiring athletes, to encourage them to do the very best they can.
Finally, if you could sum up the experience of visiting Lake Tahoe in three words, what would they be?
Beautiful, Natural, Magical
Rest your head
For panoramic lake views, year-round activities and their incredible service, we love the Ritz-Carlton Lake Tahoe. From £390 per night
Explore
Enjoy a half or full day on the Diamond Peak slopes, from $100 per day. www.diamondpeak.com