Just a 45-minute f light from the fast pace of Ho Chi Minh City, off the southeast coast of mainland Vietnam, we found ourselves in the truly serene and relatively untouched paradise of Con Son, the largest of the islands making up the Con Dao archipelago. Were we really still in Vietnam? Suppressing the urge to rub our eyes, instead we feasted them upon the long stretch of pristine white-sand beach gently curving within the arc of the bay, sheltered from behind by a verdant hilly forest. More than 80 per cent of the archipelago consists of marine and national park.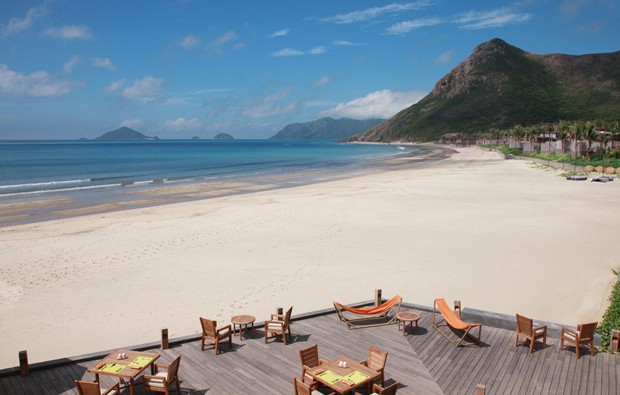 Having clinched awards for construction and design almost immediately after opening, Six Senses Con Dao comprises just 50 private infinity pool villas, each built in true Six Senses style, using local natural materials from sustainable sources. The architecture is contemporary and incorporates panels of reclaimed teak from Vietnam's interior, complementing its surroundings perfectly. Villas are so cleverly designed that the need for air-conditioning is almost redundant thanks to the natural ventilation.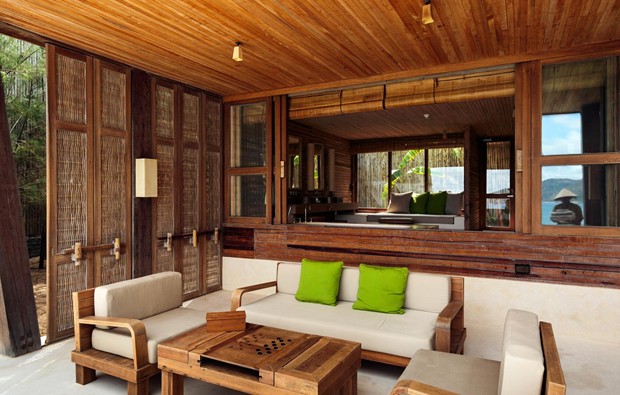 Our Ocean Front Villa was pure bliss. Whether sitting on the terrace, cooling off in our pool or lounging around on the day bed, we had spectacular views of the South China Sea. And built into our rustic yet luxurious surroundings we found all the technology we might need: TV, DVD, Bose music system and iPod docking.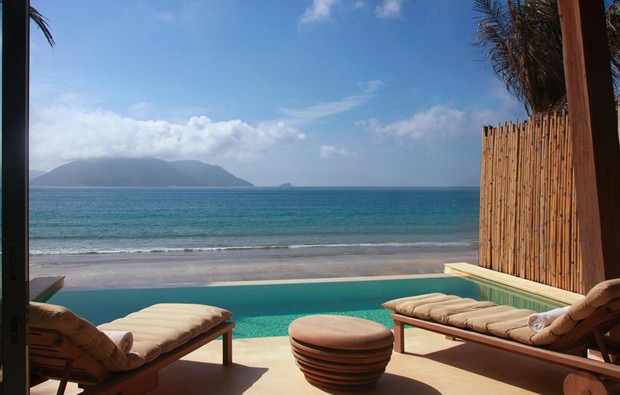 No stay at a Six Senses property is complete without a visit to the spa. Surrounded by tropical gardens with a dramatic backdrop of Lo Voi Mountain, you can choose from a wide variety of holistic treatments carefully designed to pamper, heal, relax and rejuvenate. Only ethically produced spa products derived from local herbs and f lower essences are used. We chose one of the Six Senses SLOW LIFE treatments – a delectable three-hour Vietnamese experience, during which we were covered in what could have been a breakfast cereal recipe of honey, milk almonds, oatmeal and yoghurt, leaving us not only thoroughly relaxed but with skin softer and smoother than ever before.